20 Second Steves Goods Weedtube Advertisement
Steves Goods CBD products are notorious for being tasty and effective. These are magazine spreads I created that were found in magazines like Sensitive's Magazine and Rooster Magazine! We entered the "710 Showdown Contest" that is hosted by Colorado based Rooster Magazine and our Pineapple Wax won the contest for 2018! This was our full page spread that will be featured in their July edition!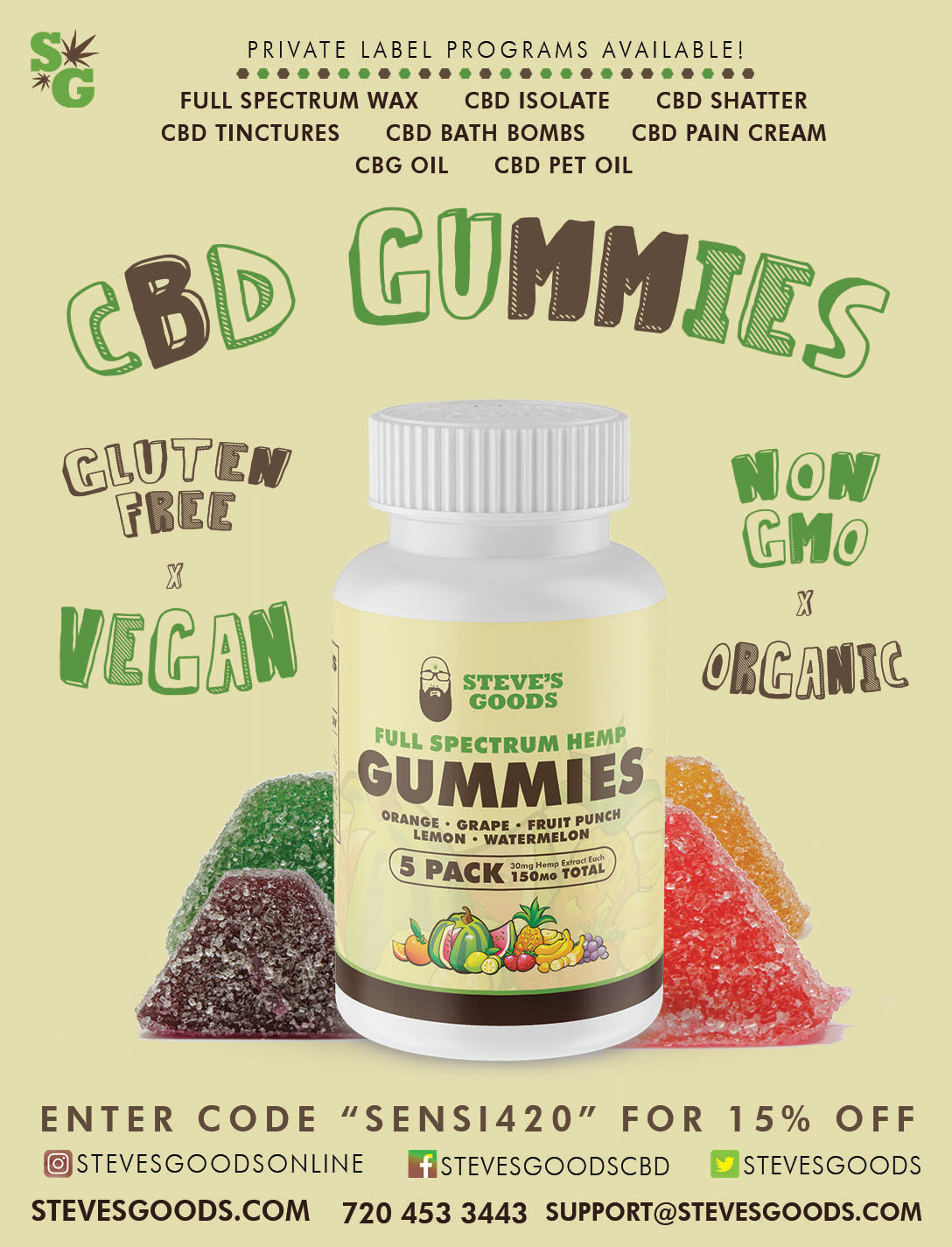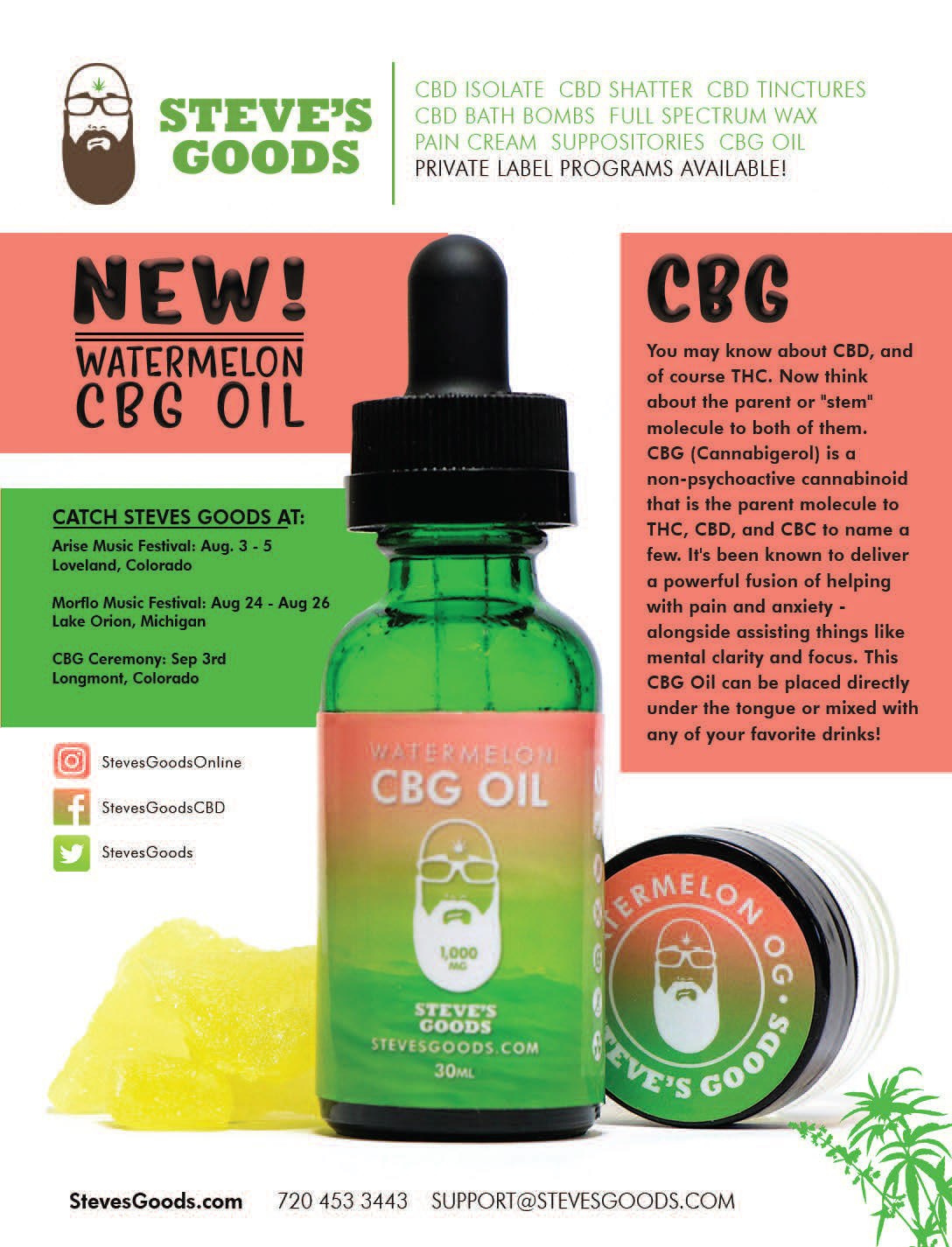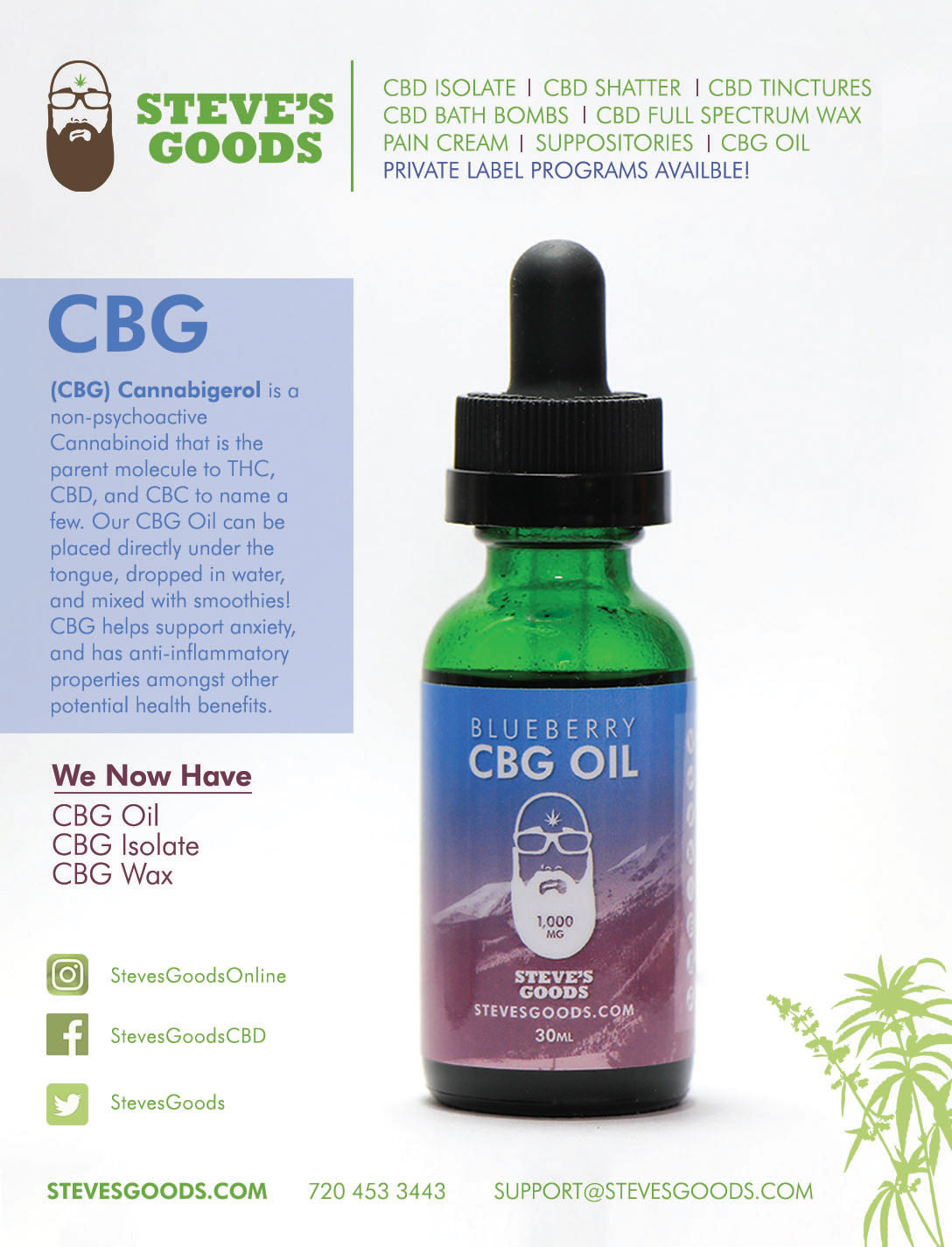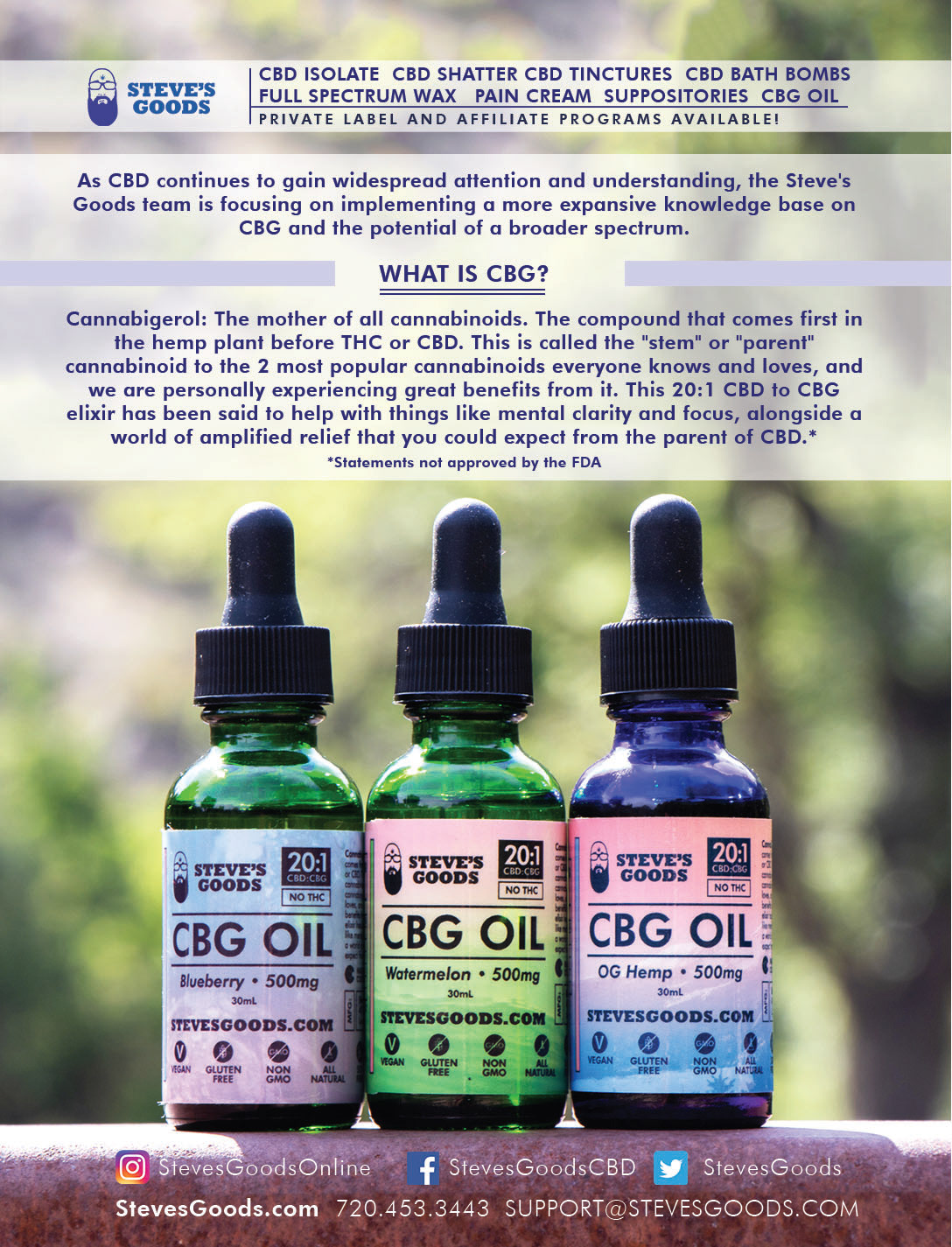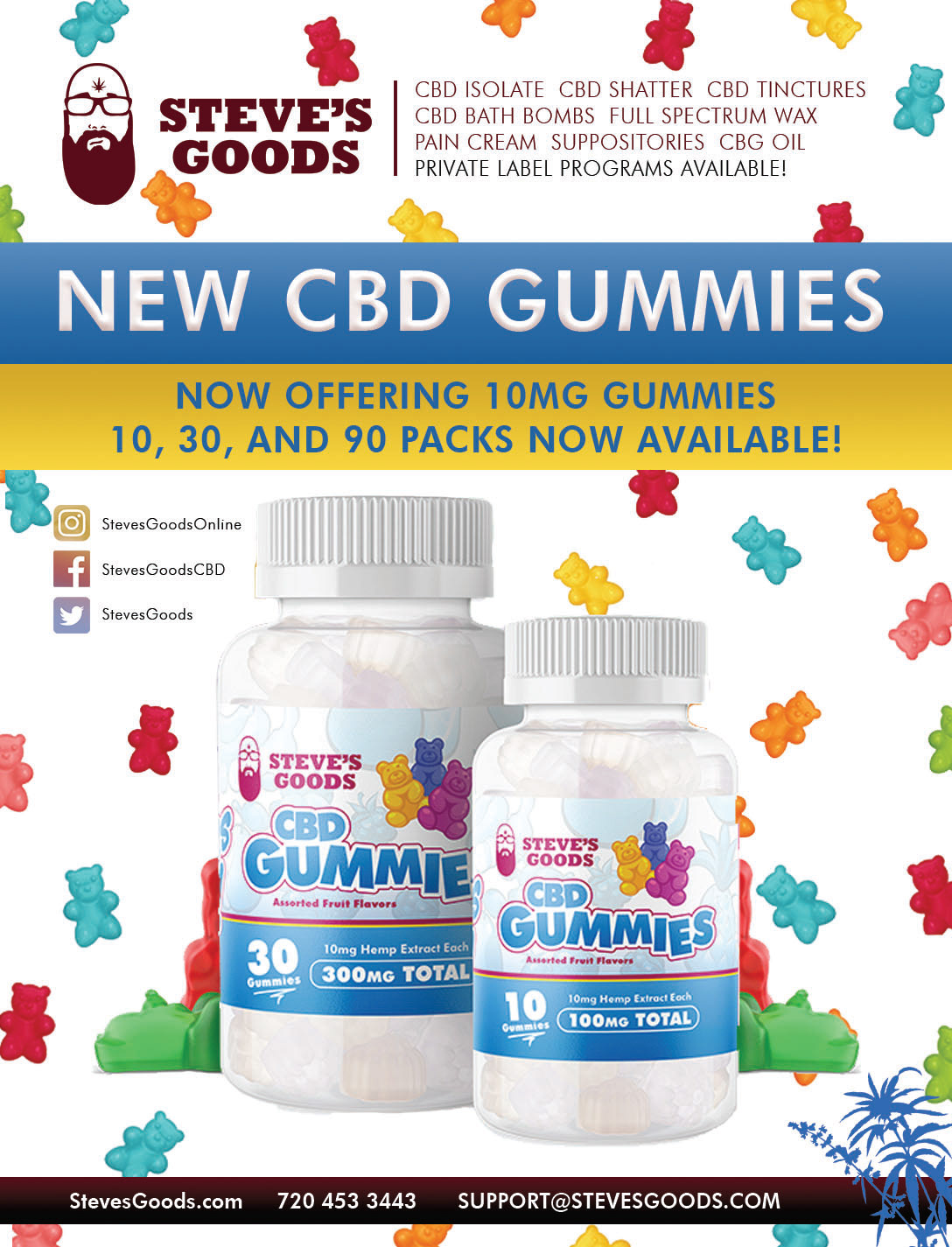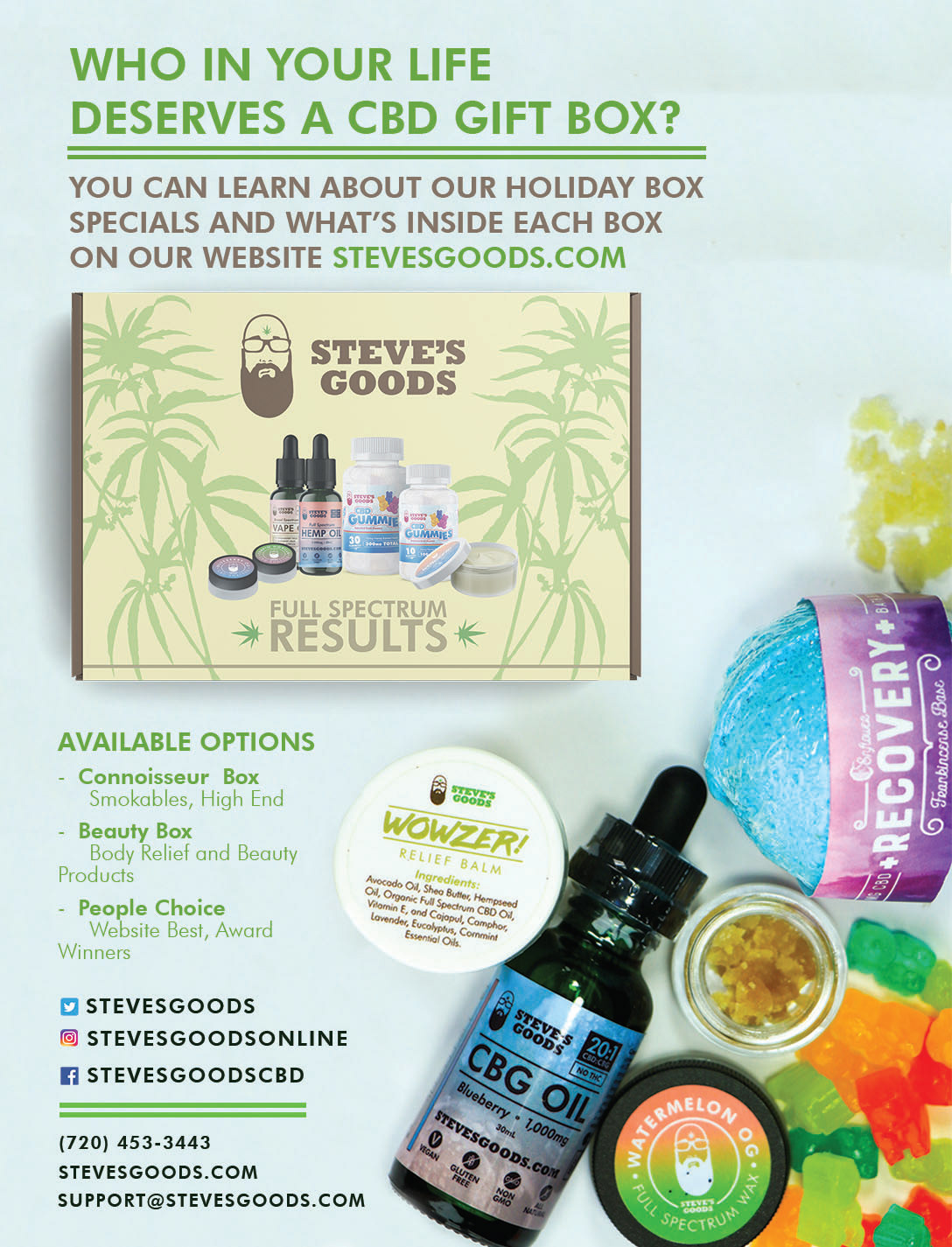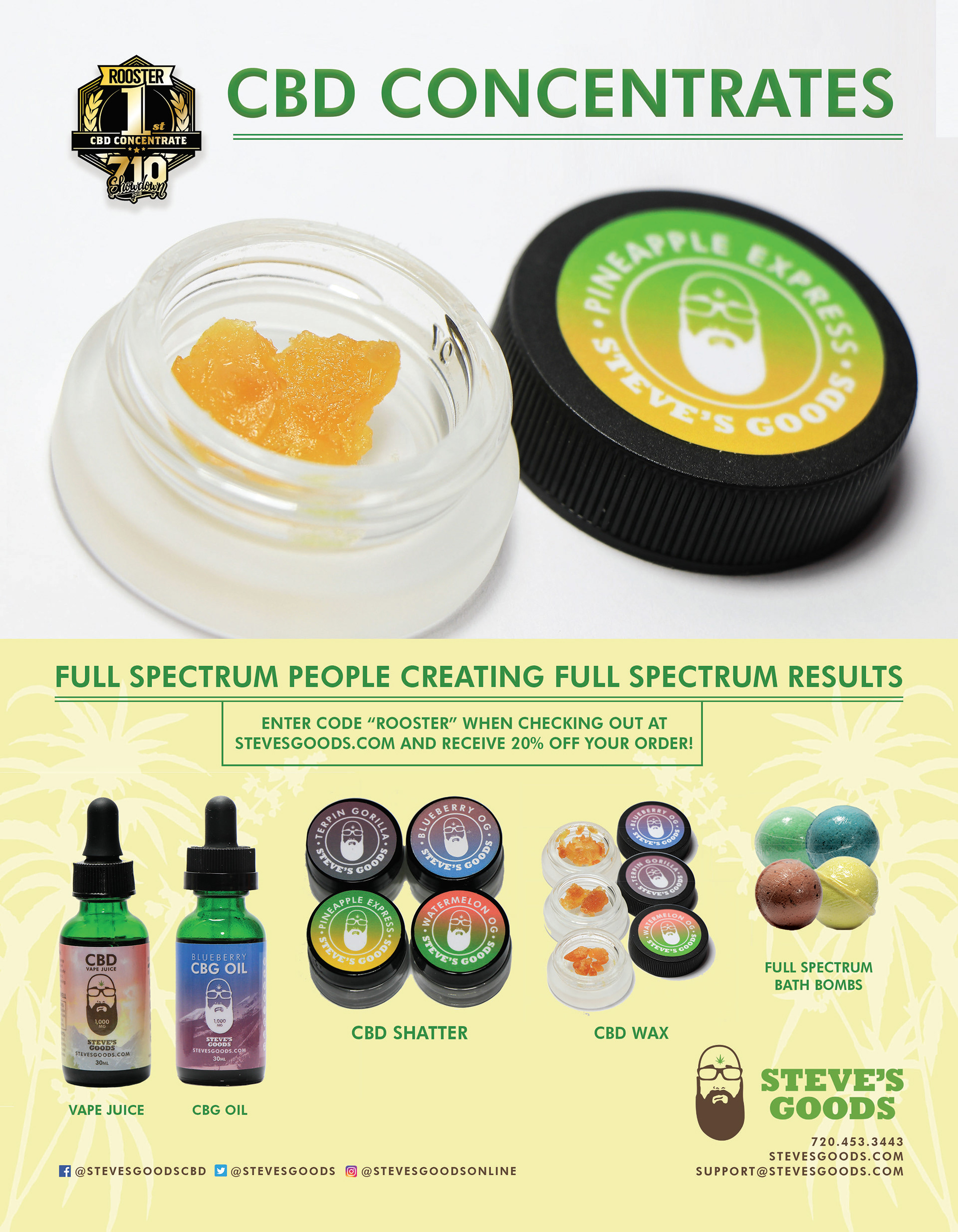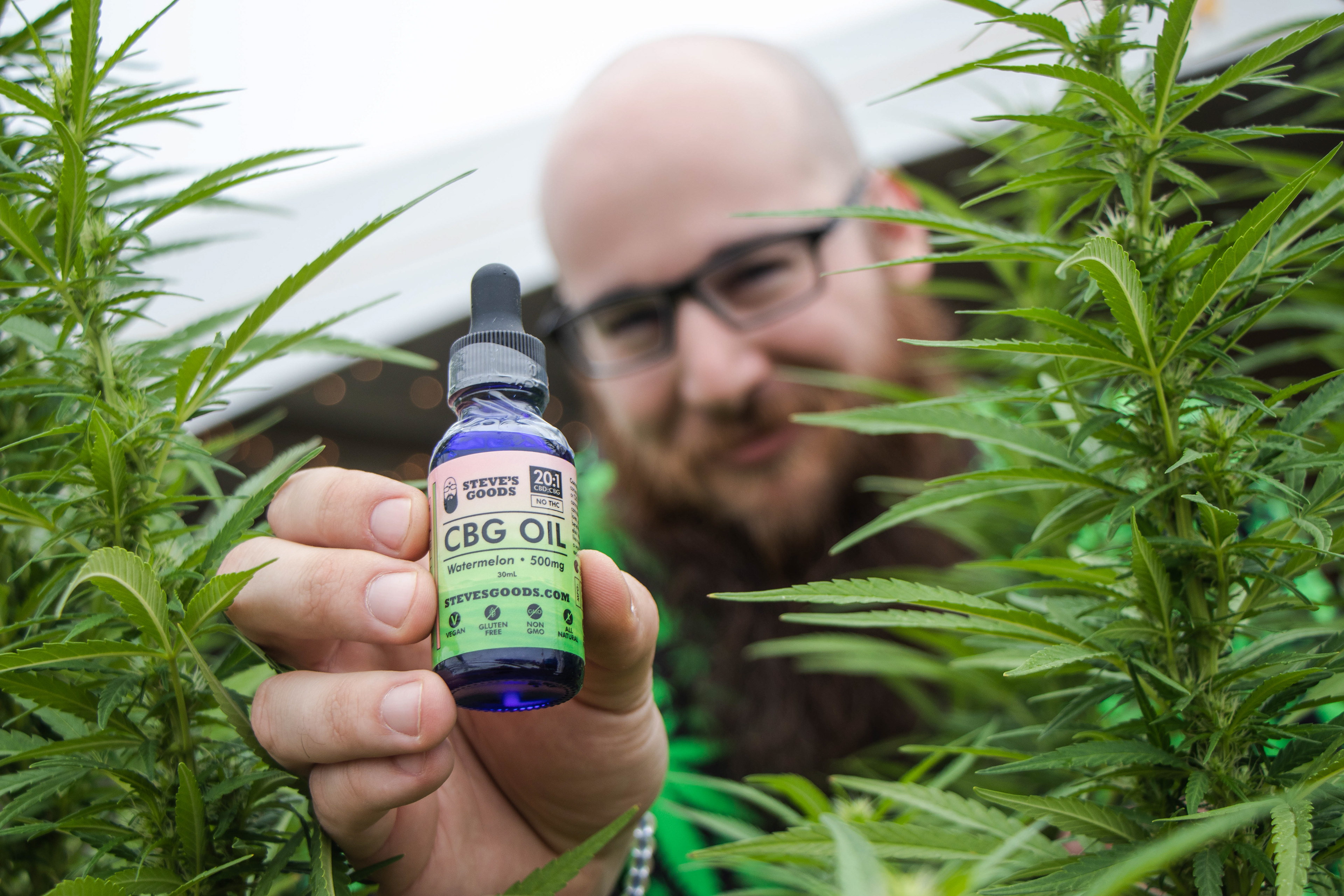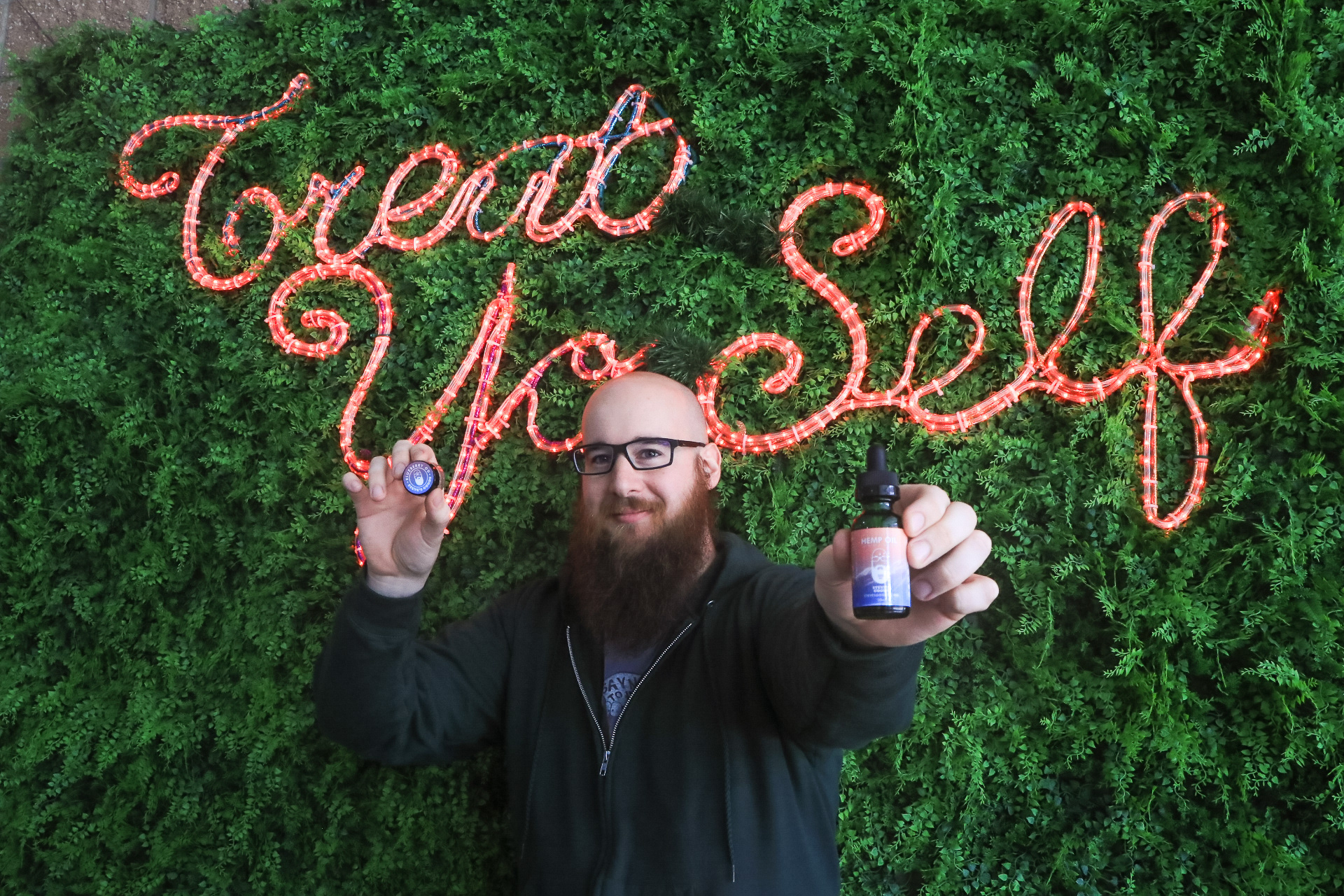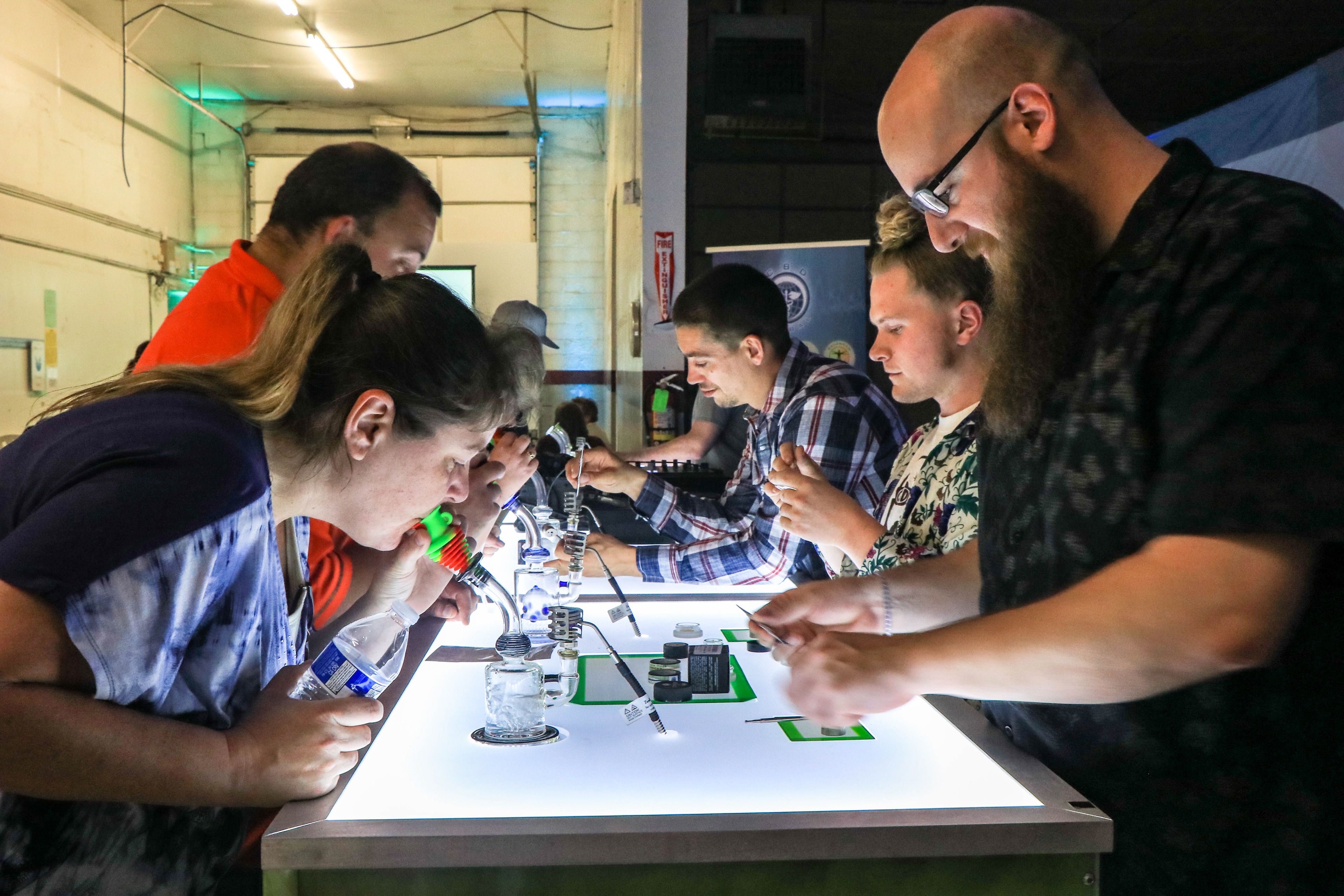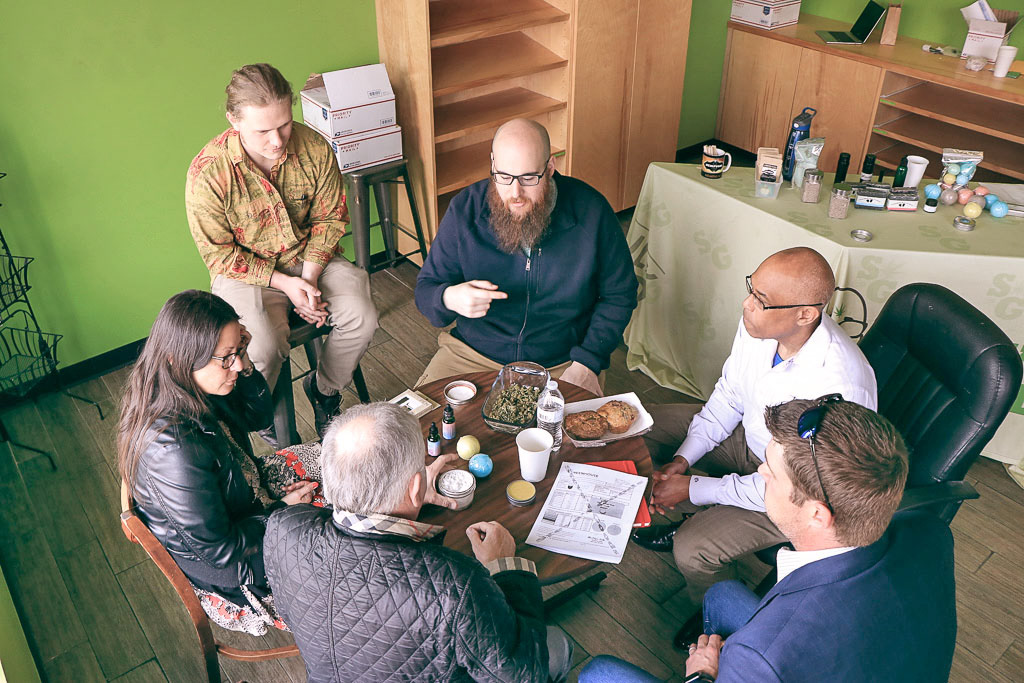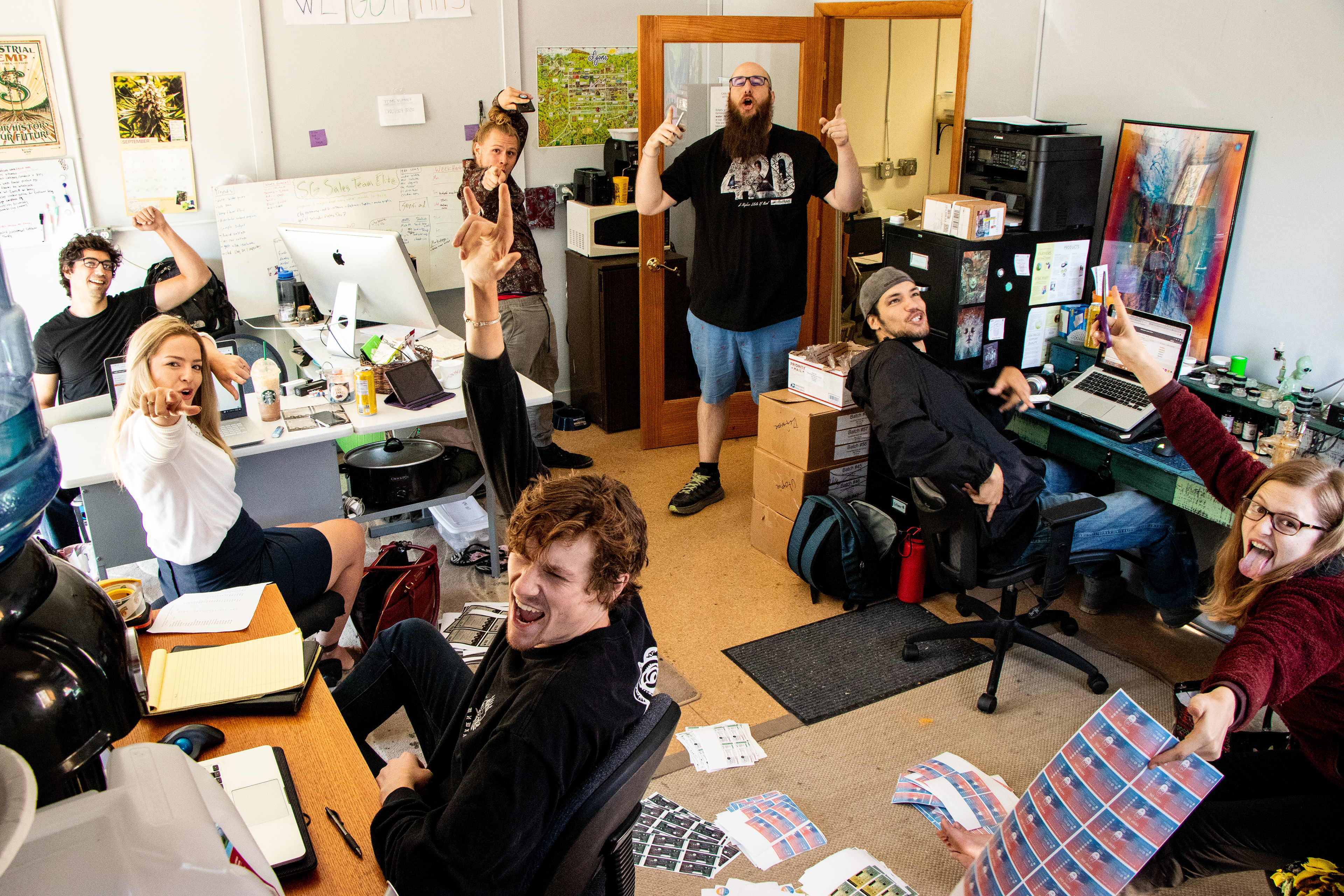 Fresh As Fuck Friday​​​​​​​
Every Friday we feature our Blueberry flavored products which are CBG Oil, CBD Shatter, CBD Wax, and CBD Distillate Wax.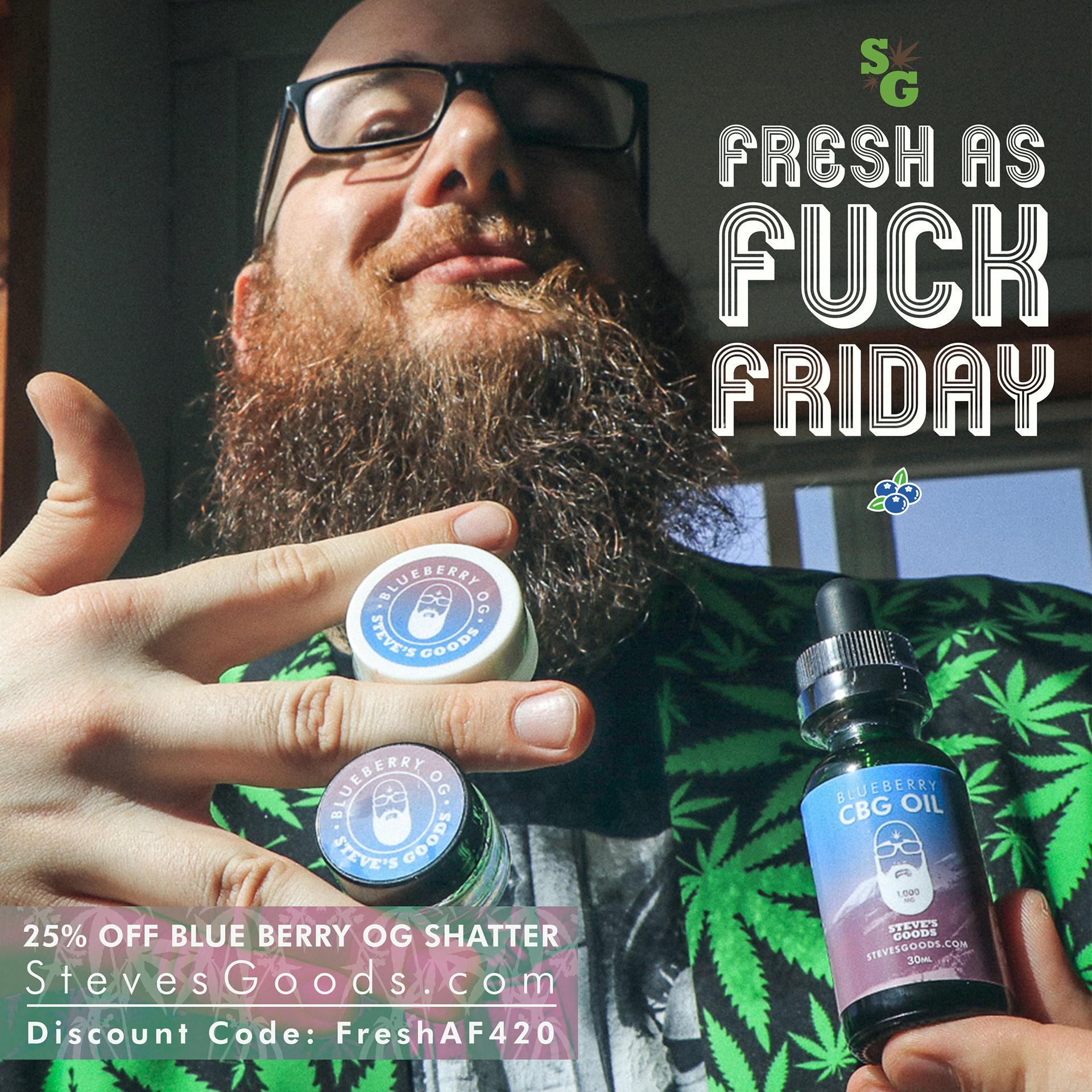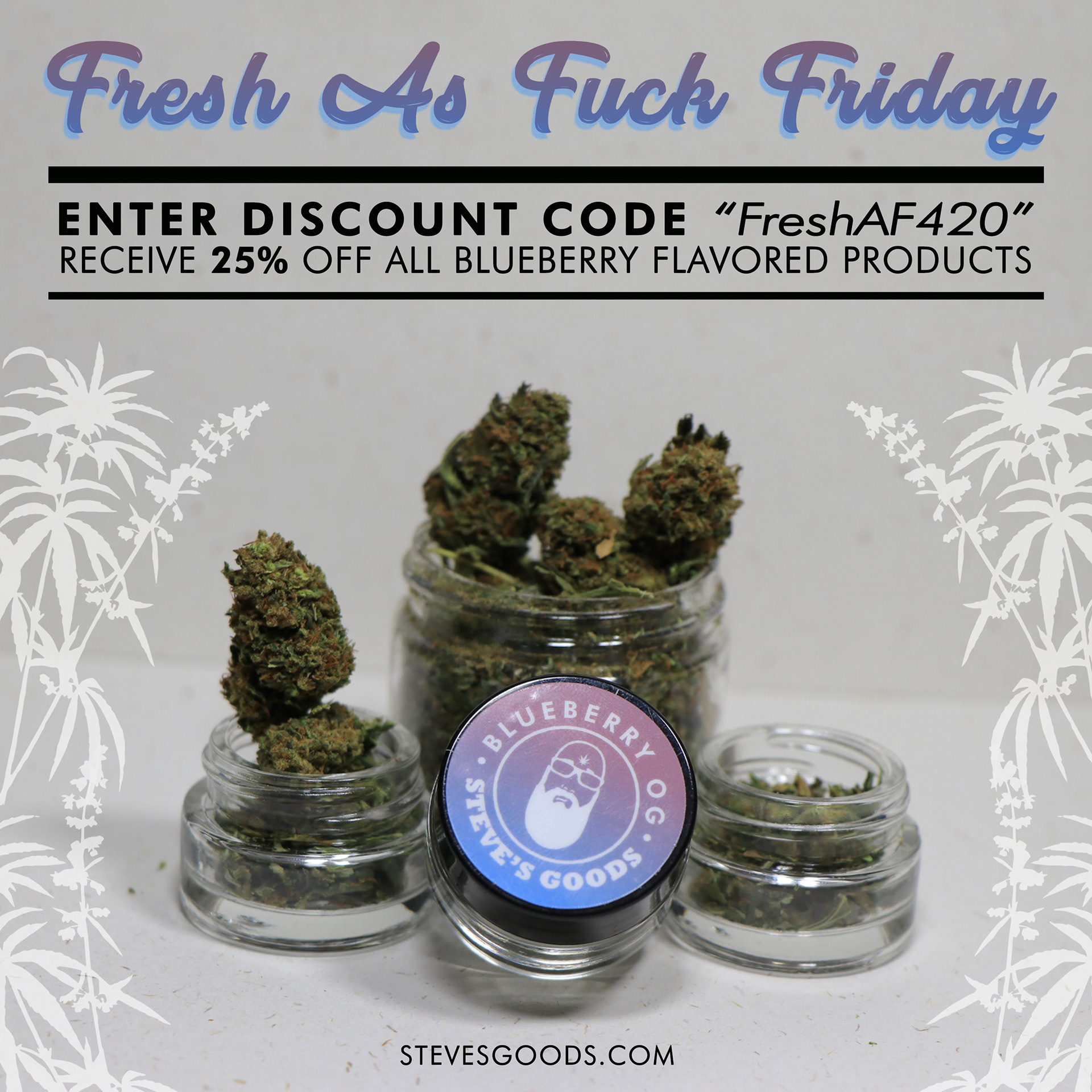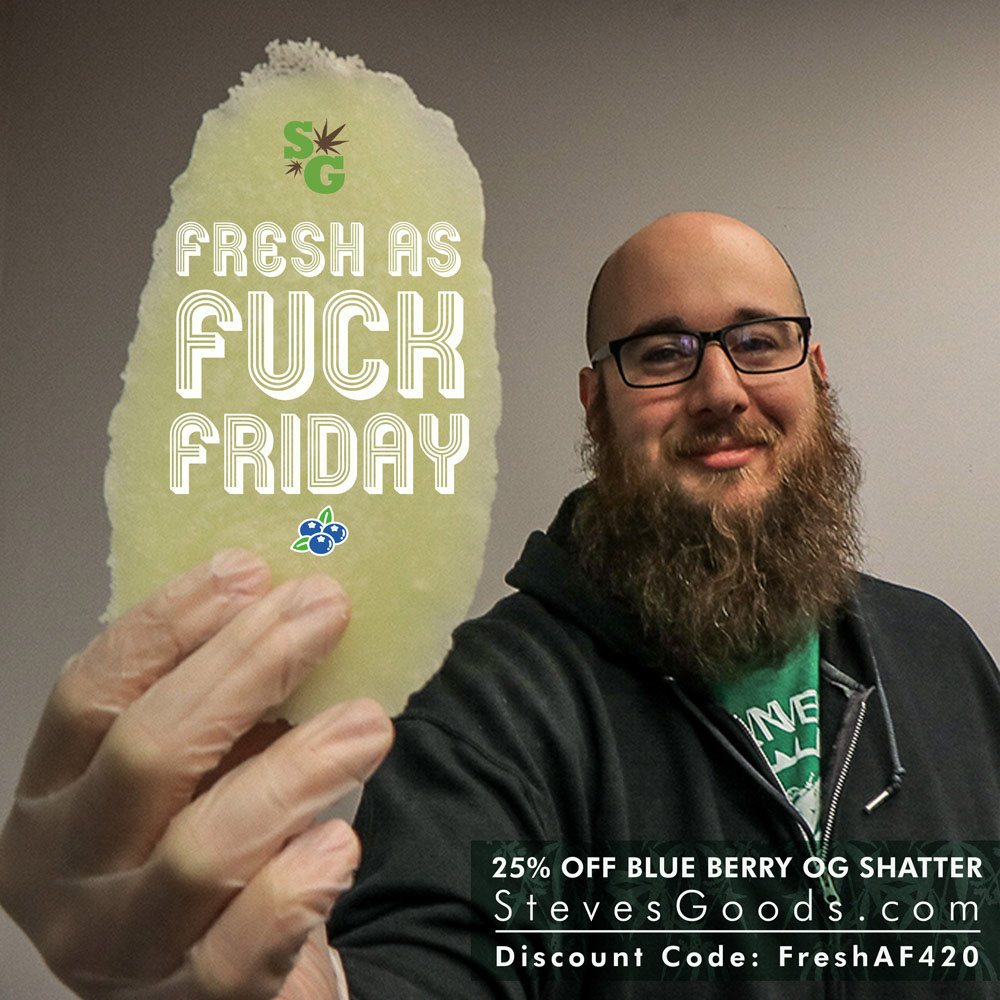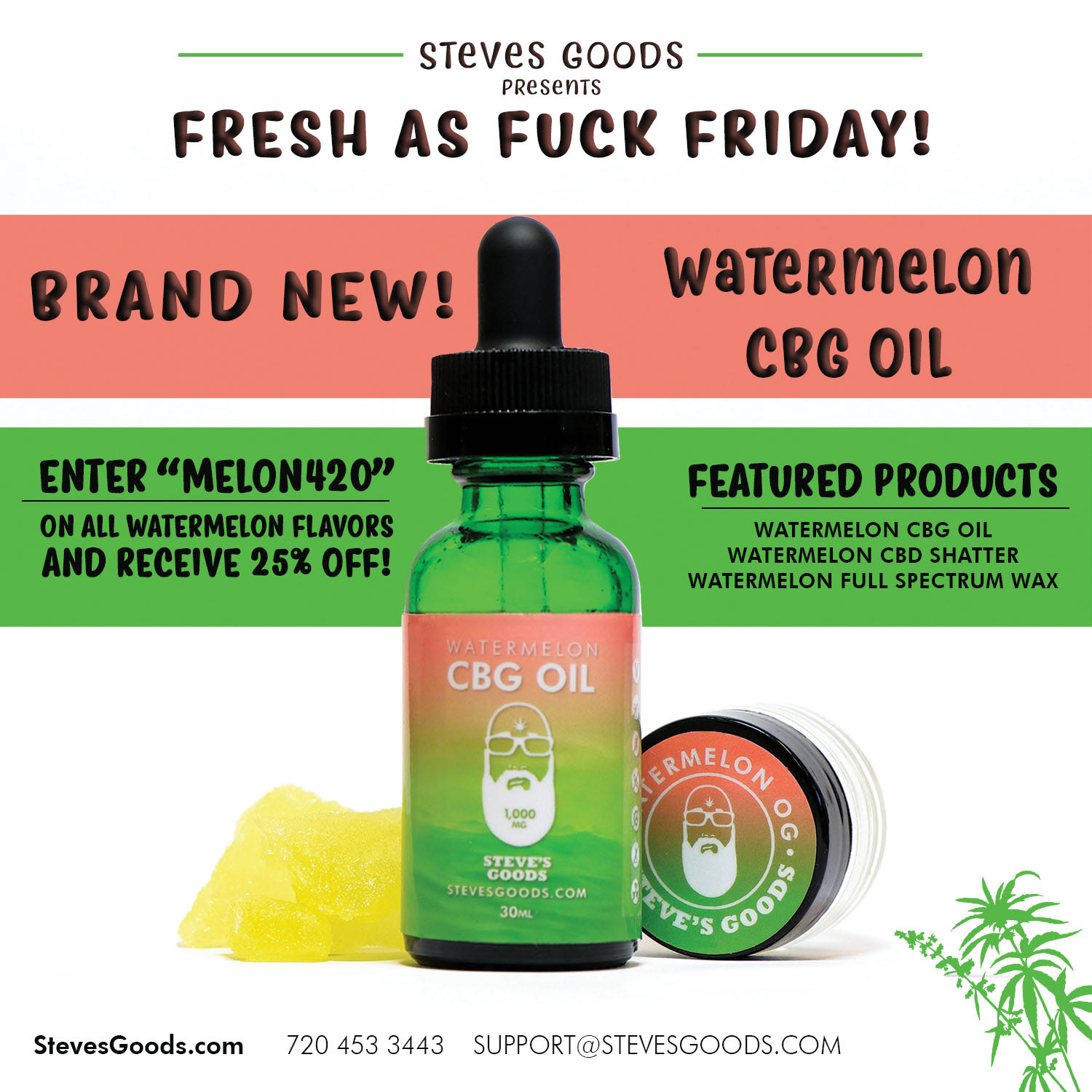 Instagram Giveaway Images
To generate awareness around our Instagram page we host giveaways. These giveaways are well received by our followers and encourage interaction on our page.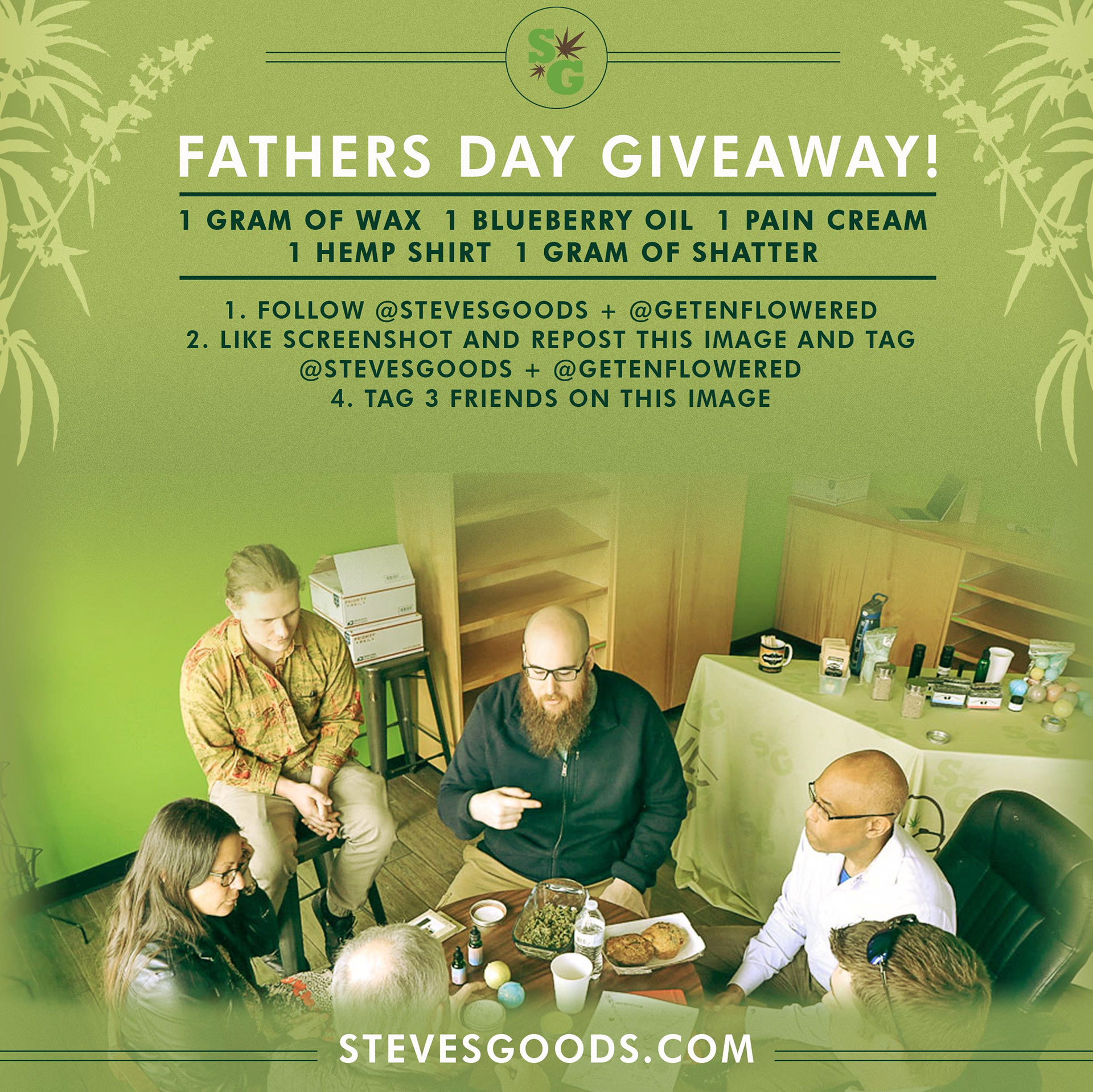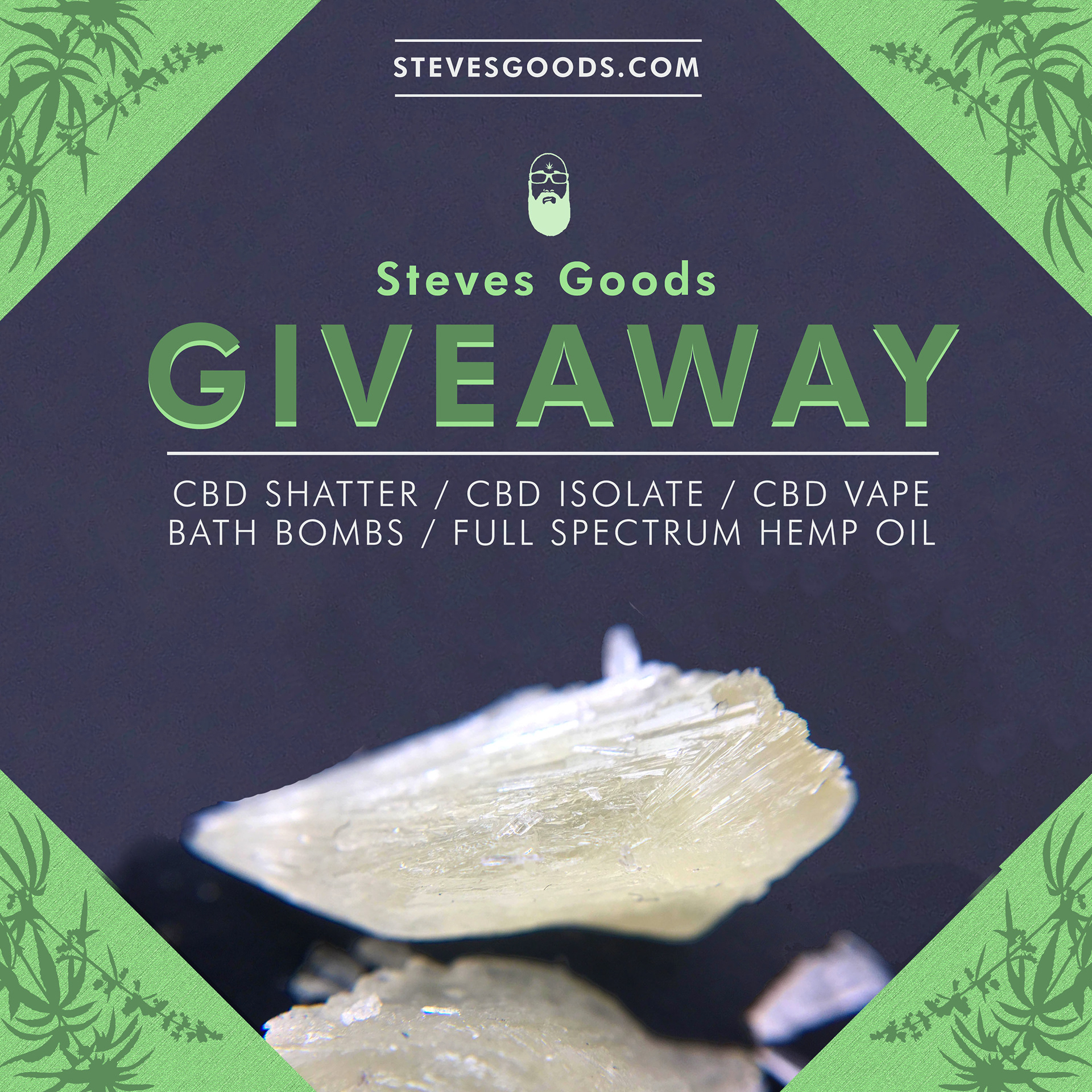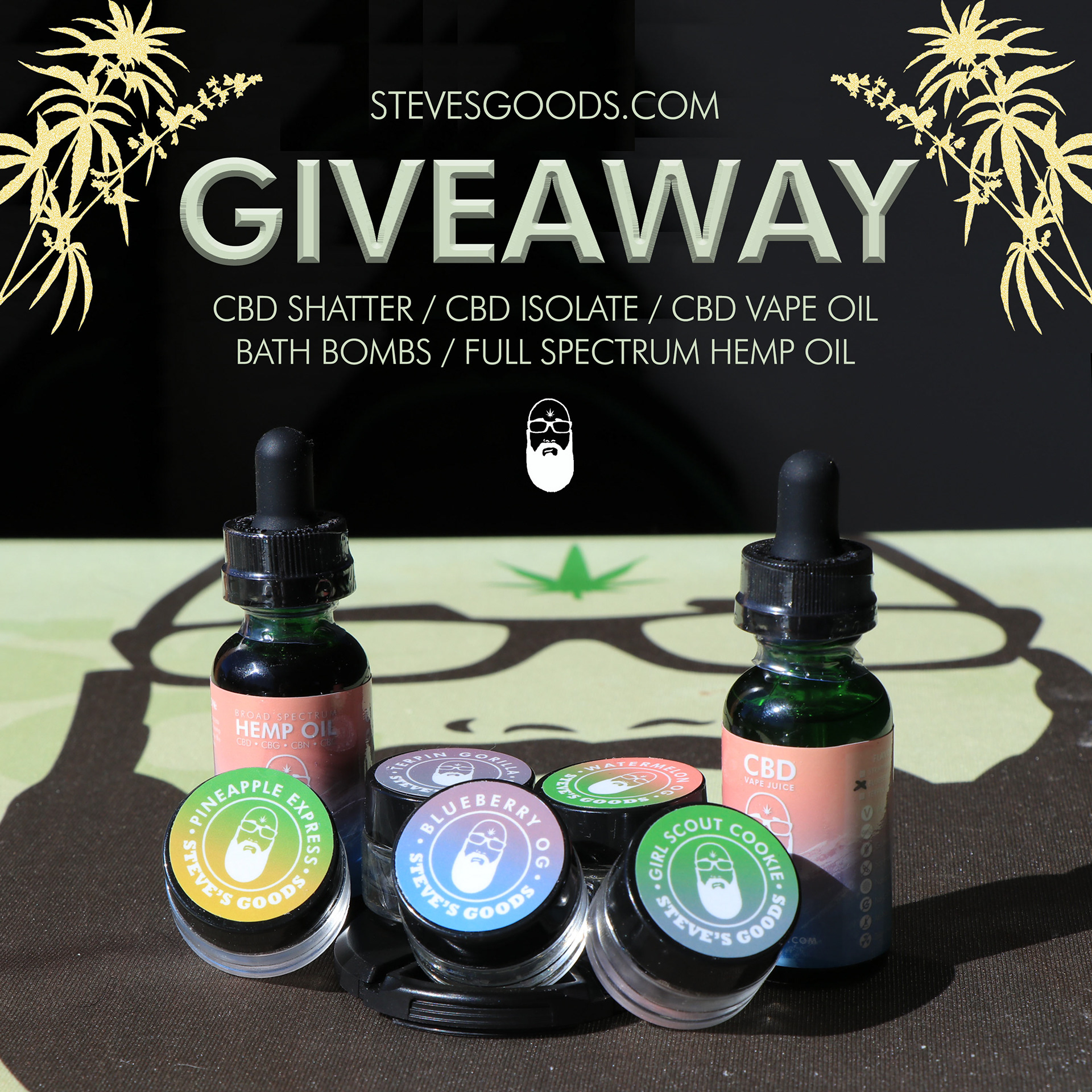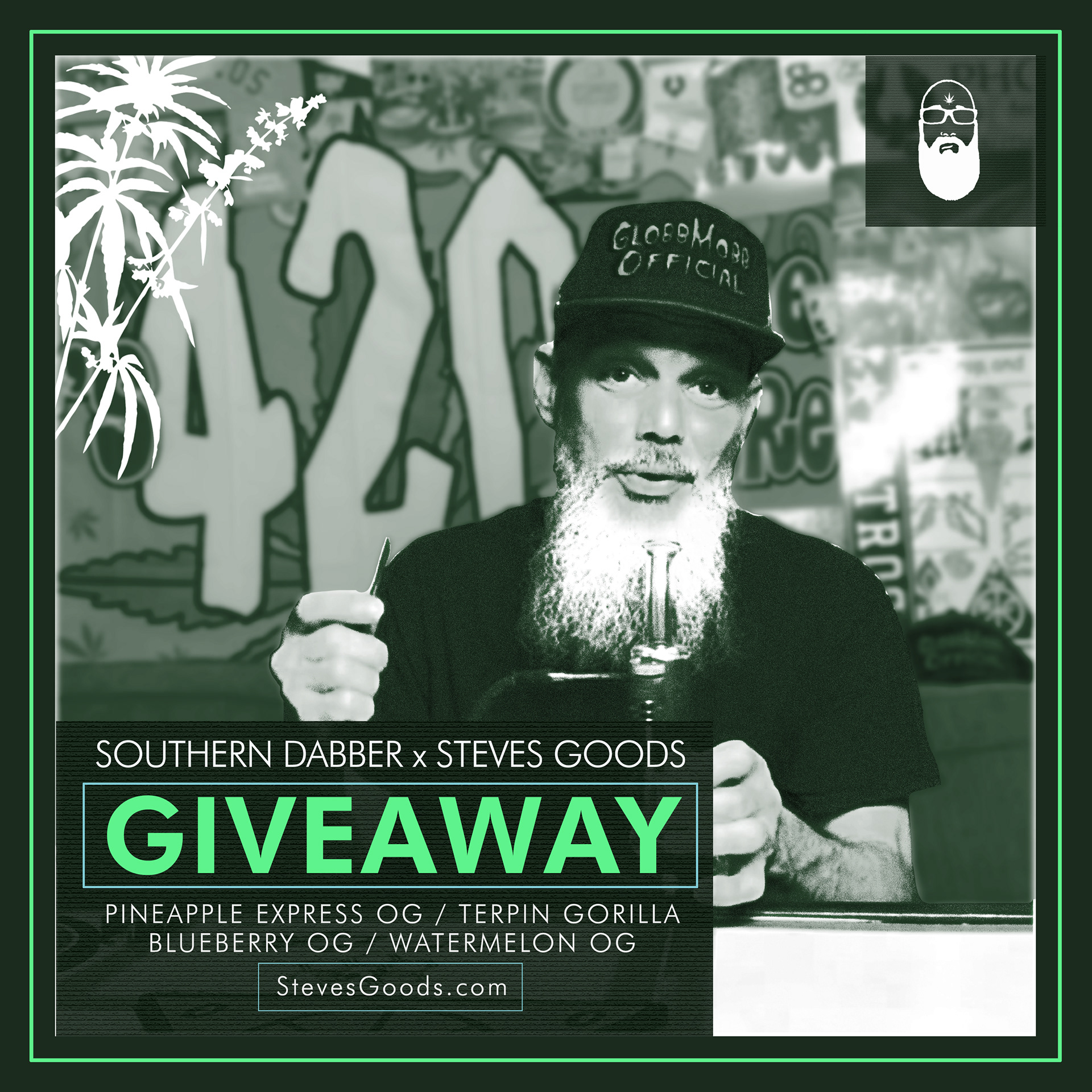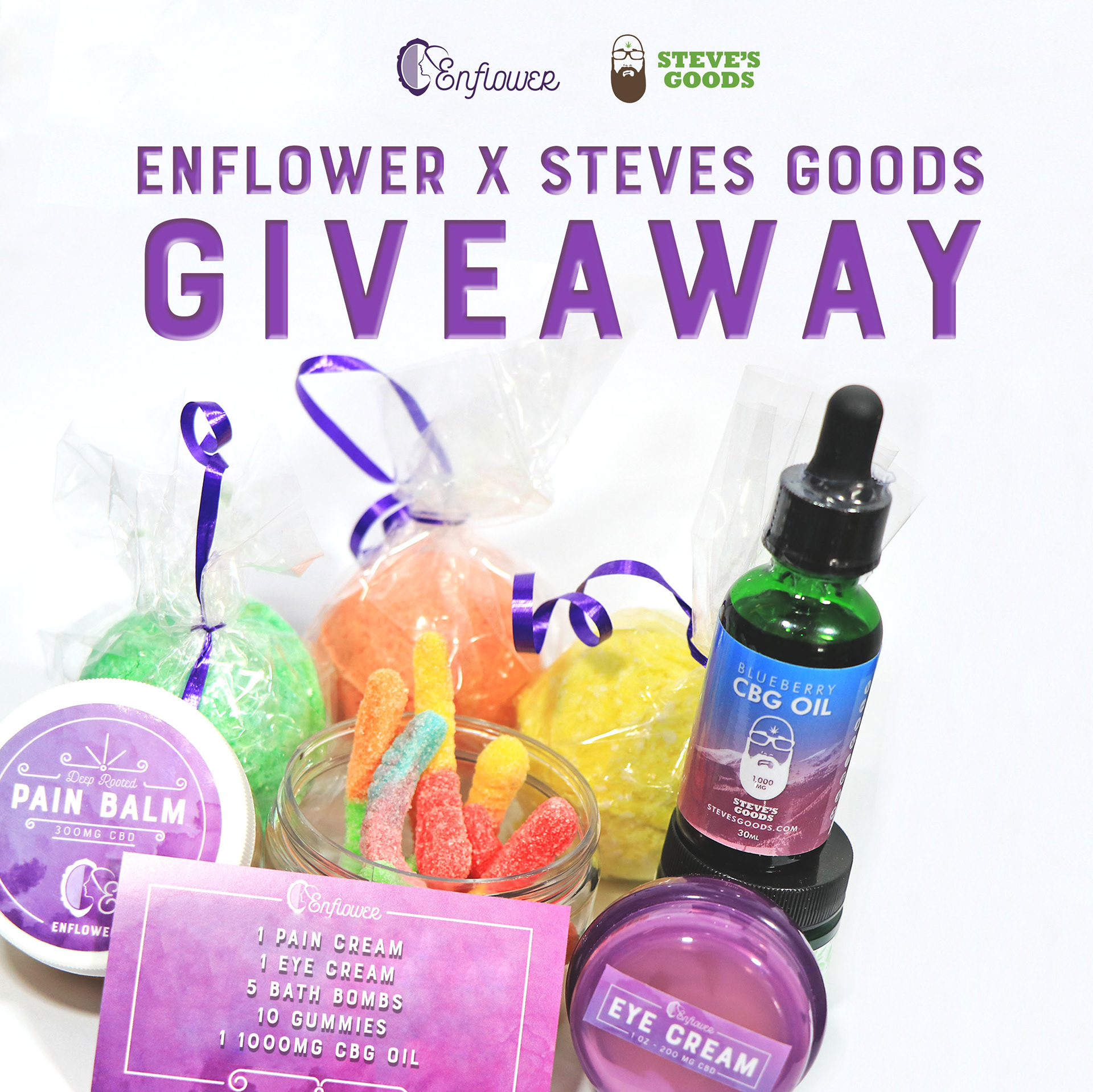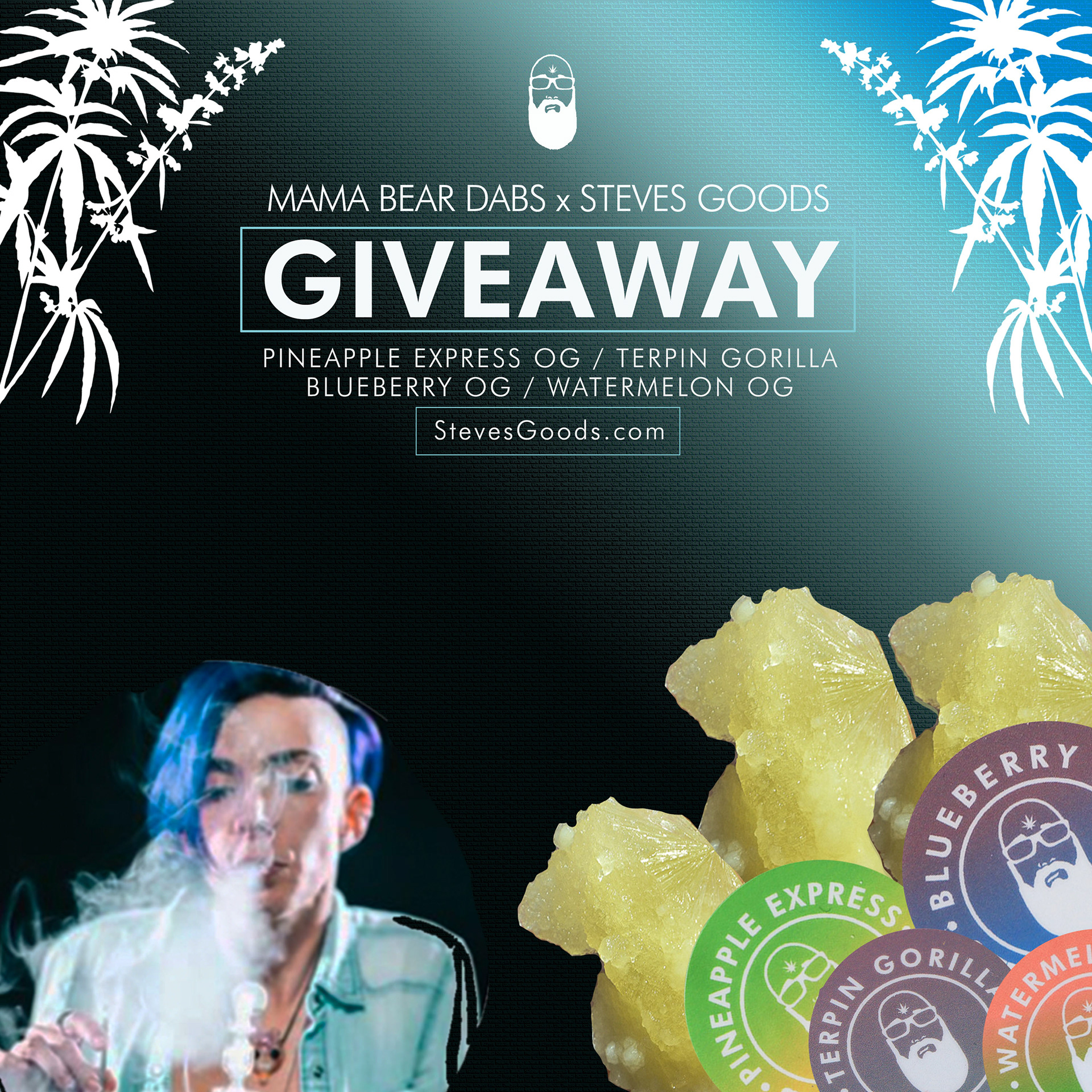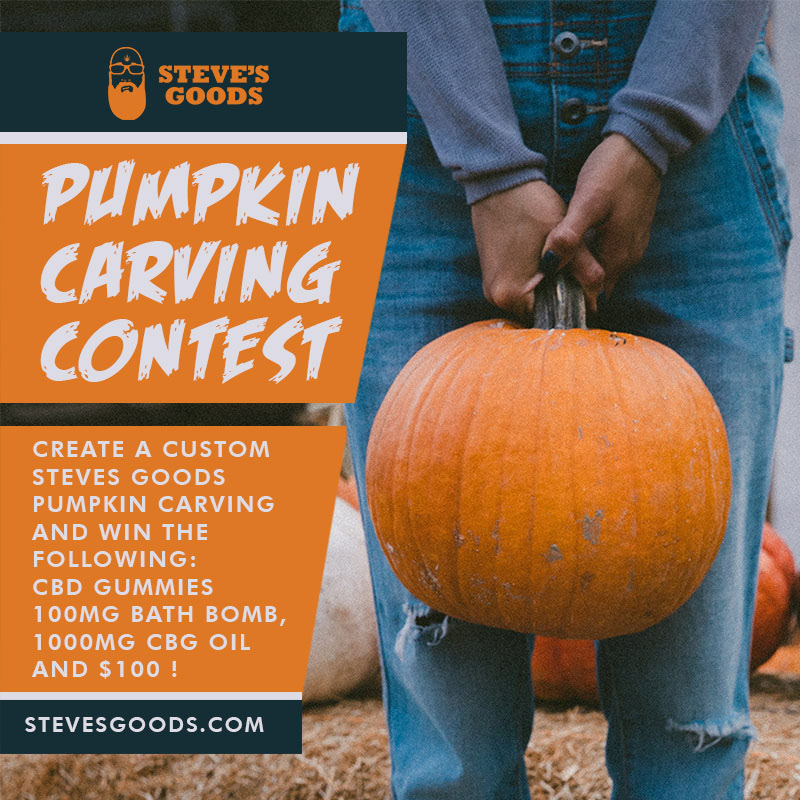 Instagram Discount Images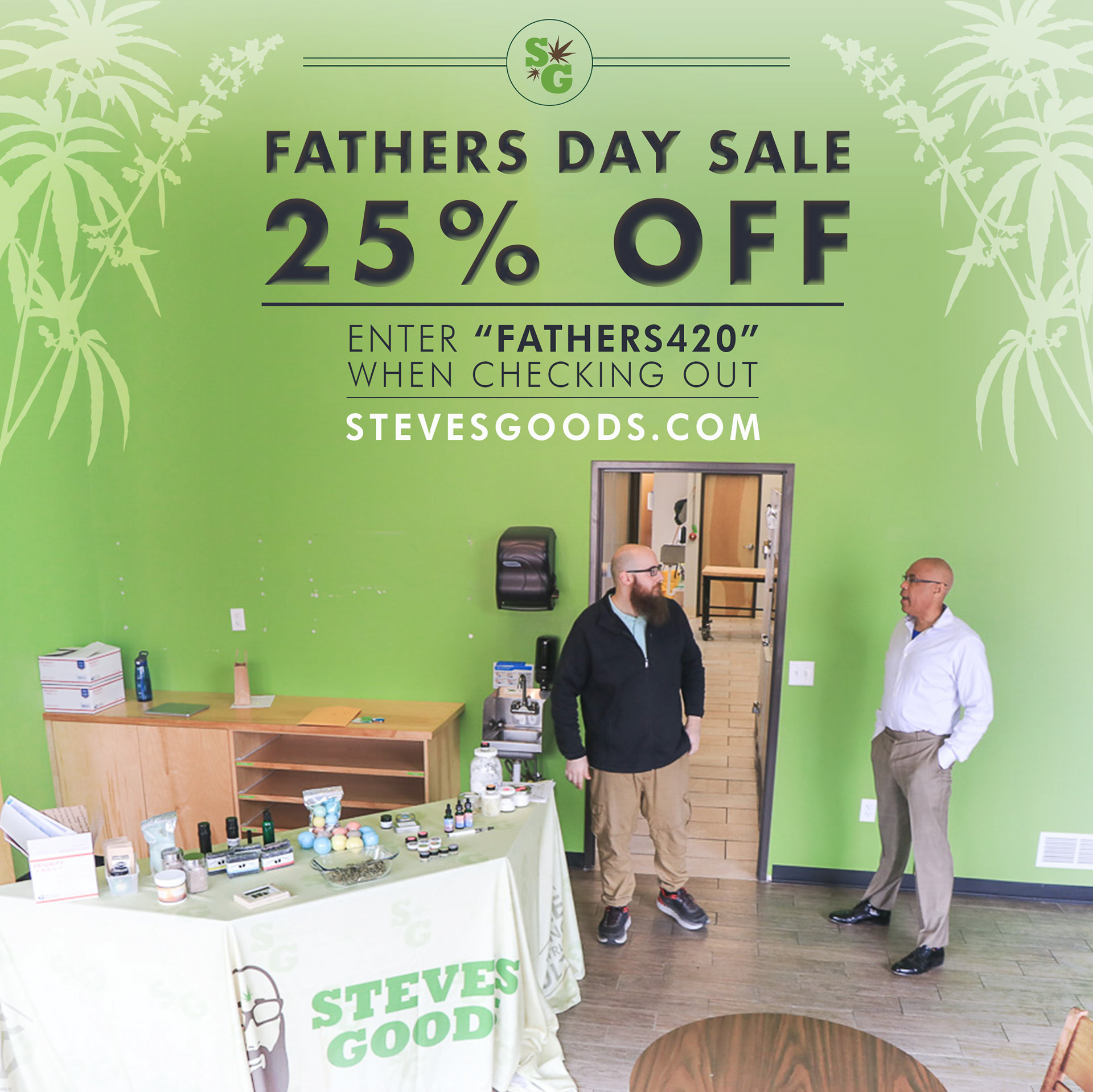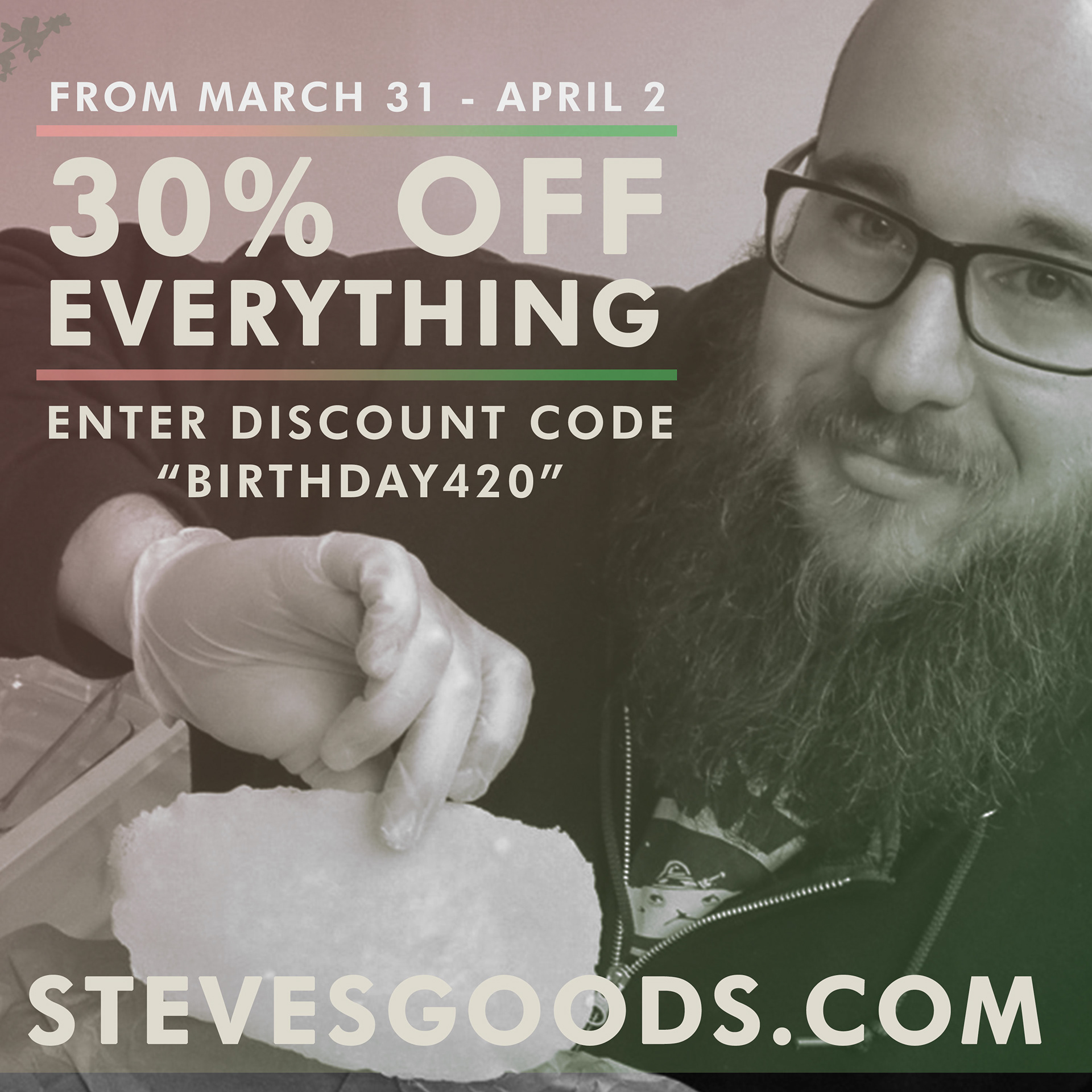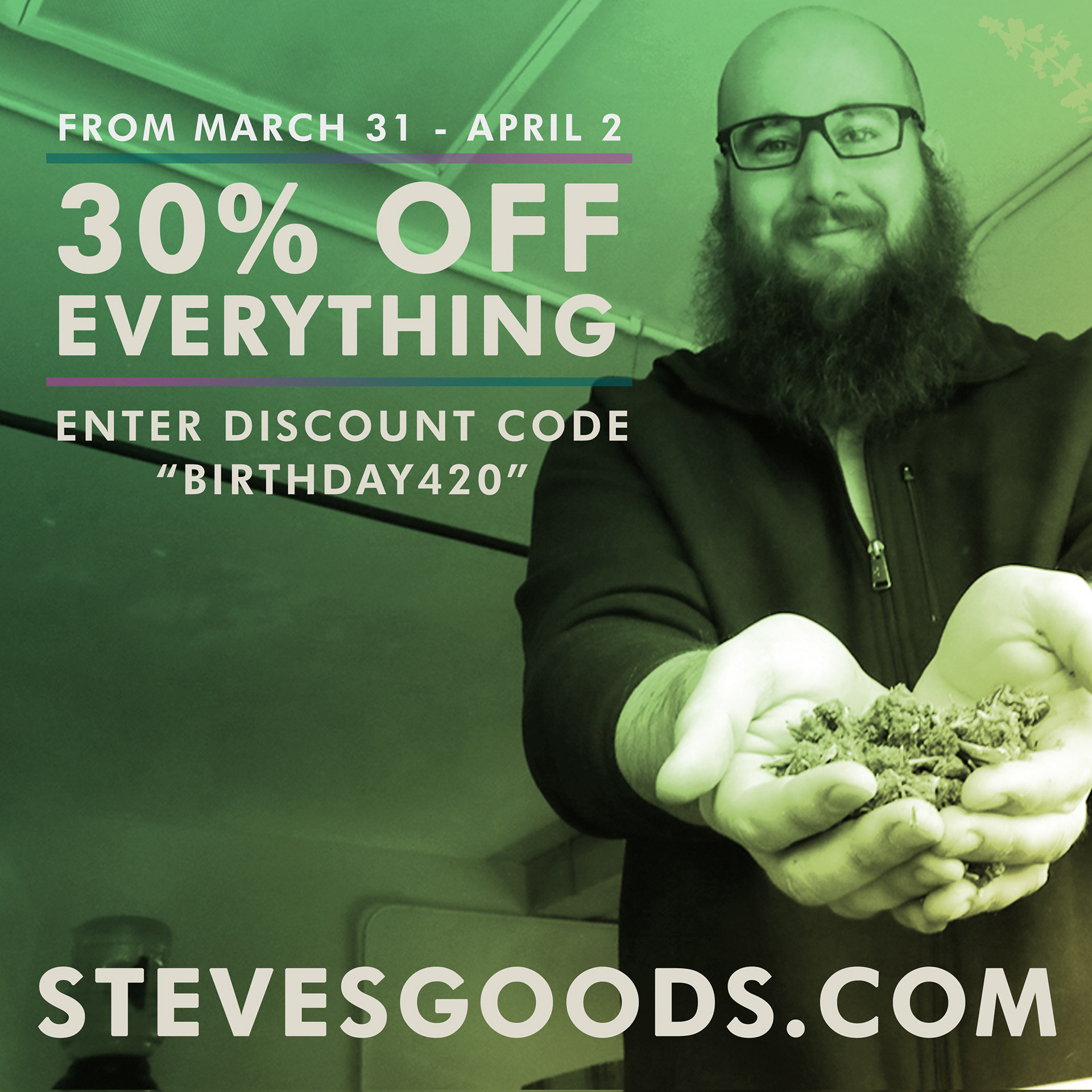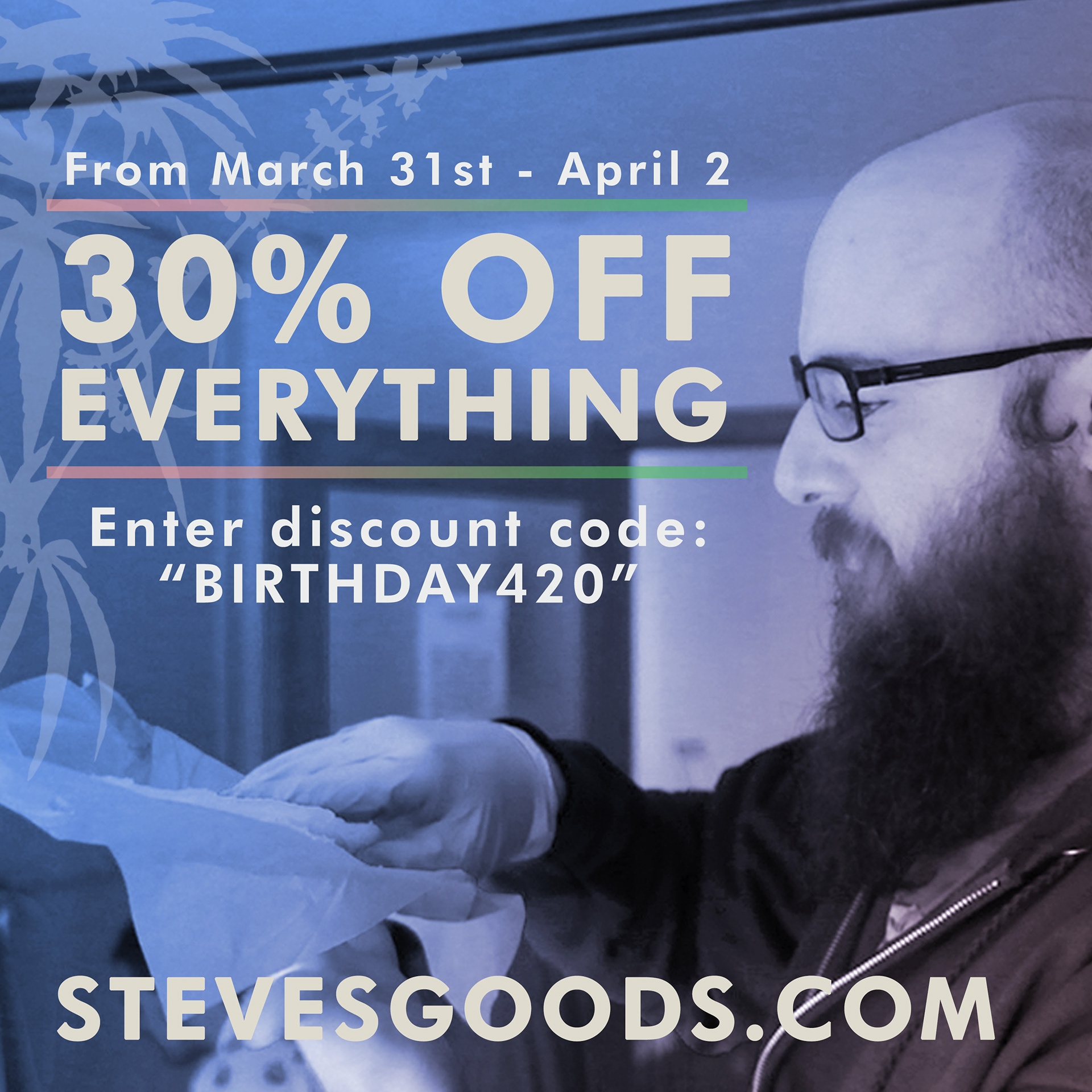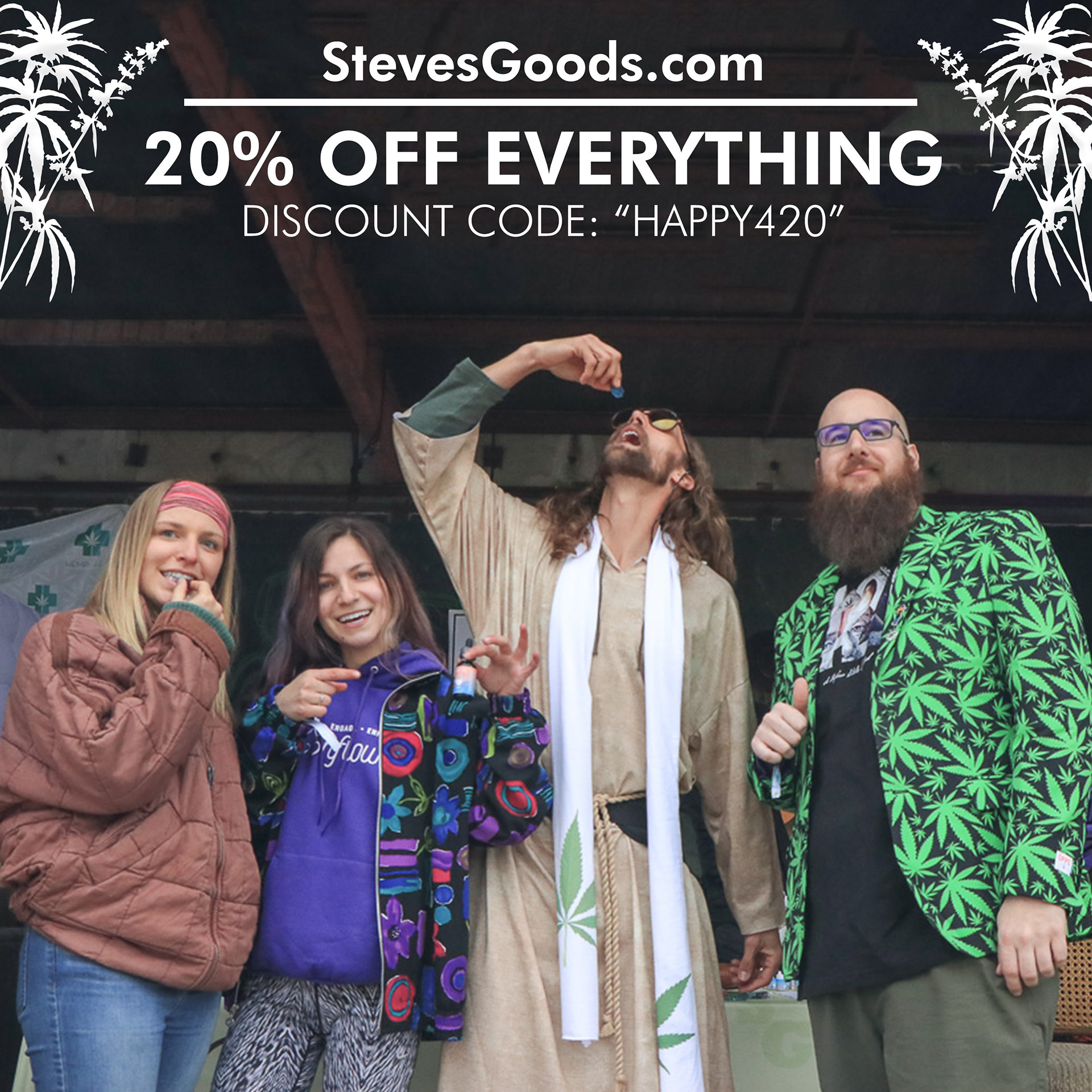 CBD Wax is a product that can be vaped, dabbed, or smoked with Hemp or Marijuana flower. The benefits from ingesting CBD Wax can help inflammation, insomnia, PTSD, Alzheimers, Crohn's Disease, and Fibromyalgia amongst many other ailments.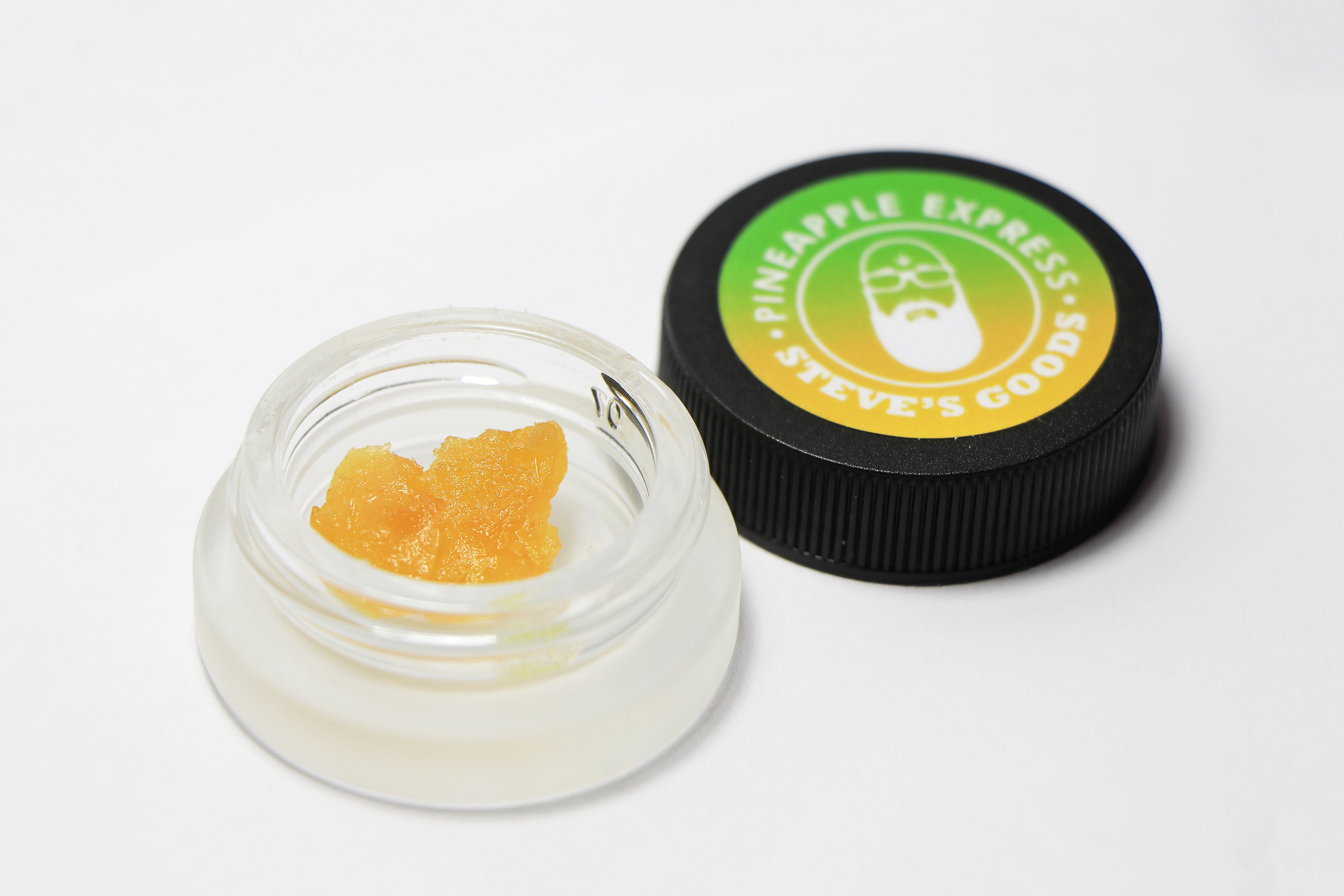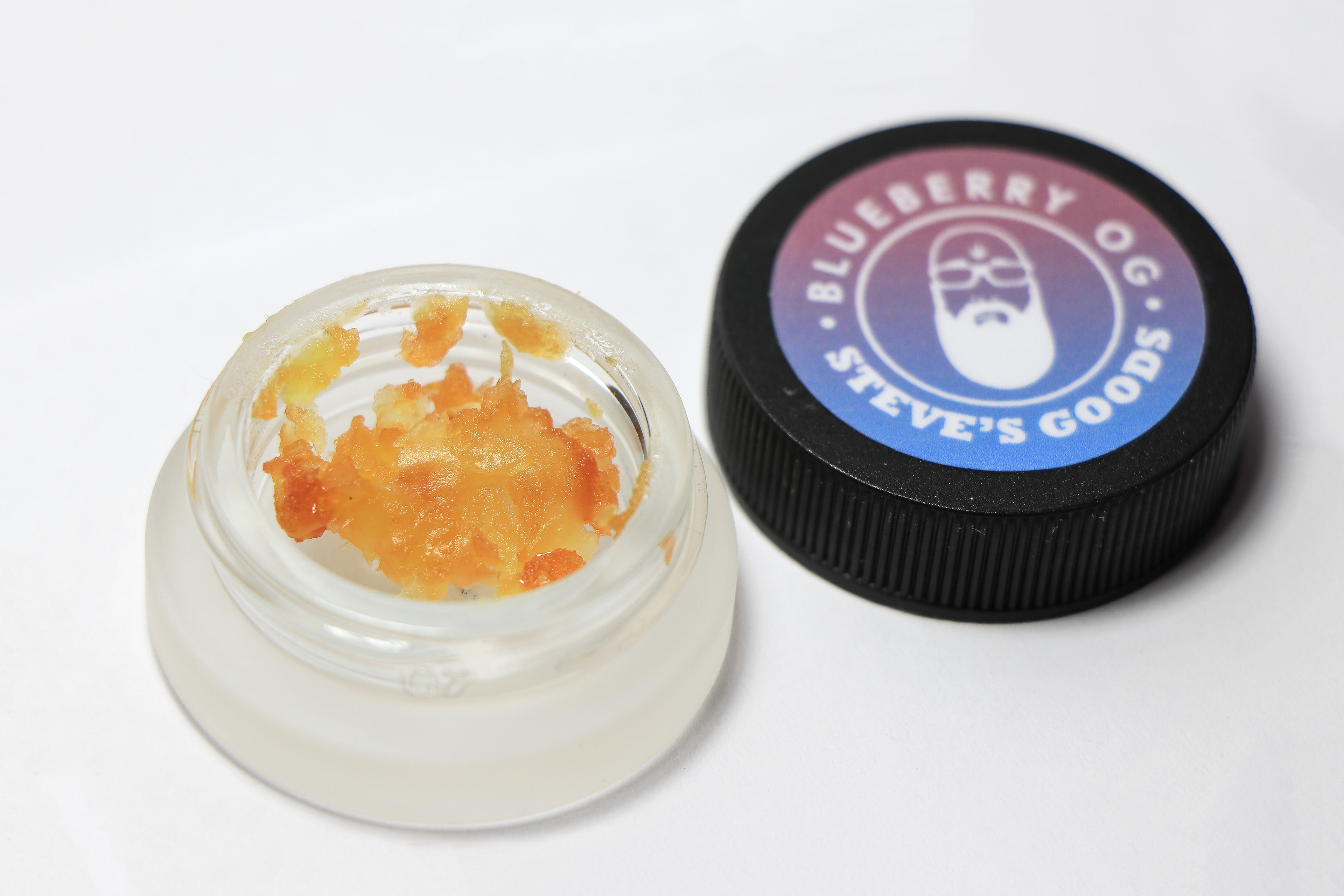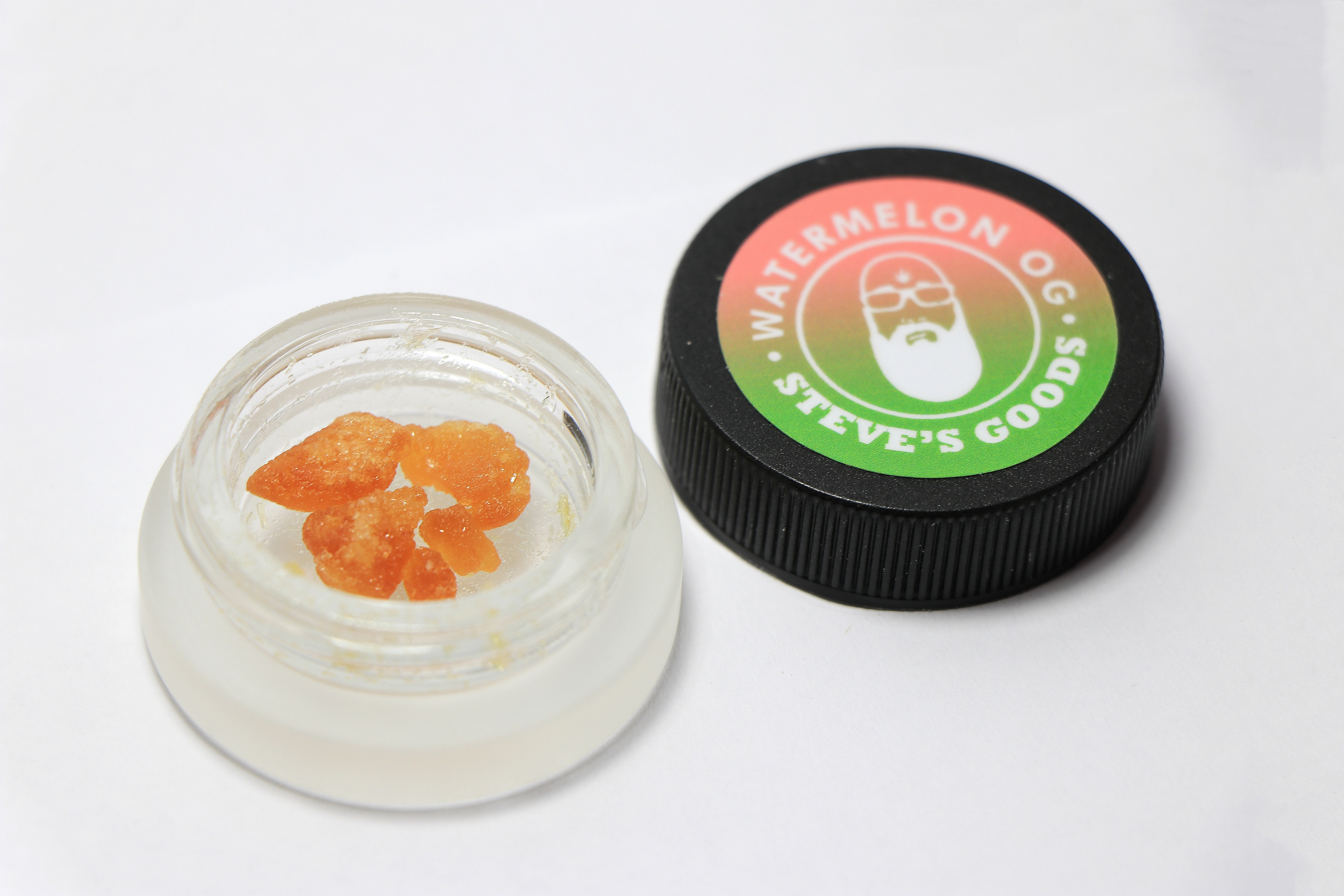 CBD Shatter Product Shots
CBD Shatter is a product that is commonly dabbed and mixed with THC shatter, Marijuana, and Hemp Flower. Shatter shares the same benefits as CBD Wax, and can help with Diabetes, Epilepsy, Parkinson's, Irritable Bowel Syndrome and various other diseases.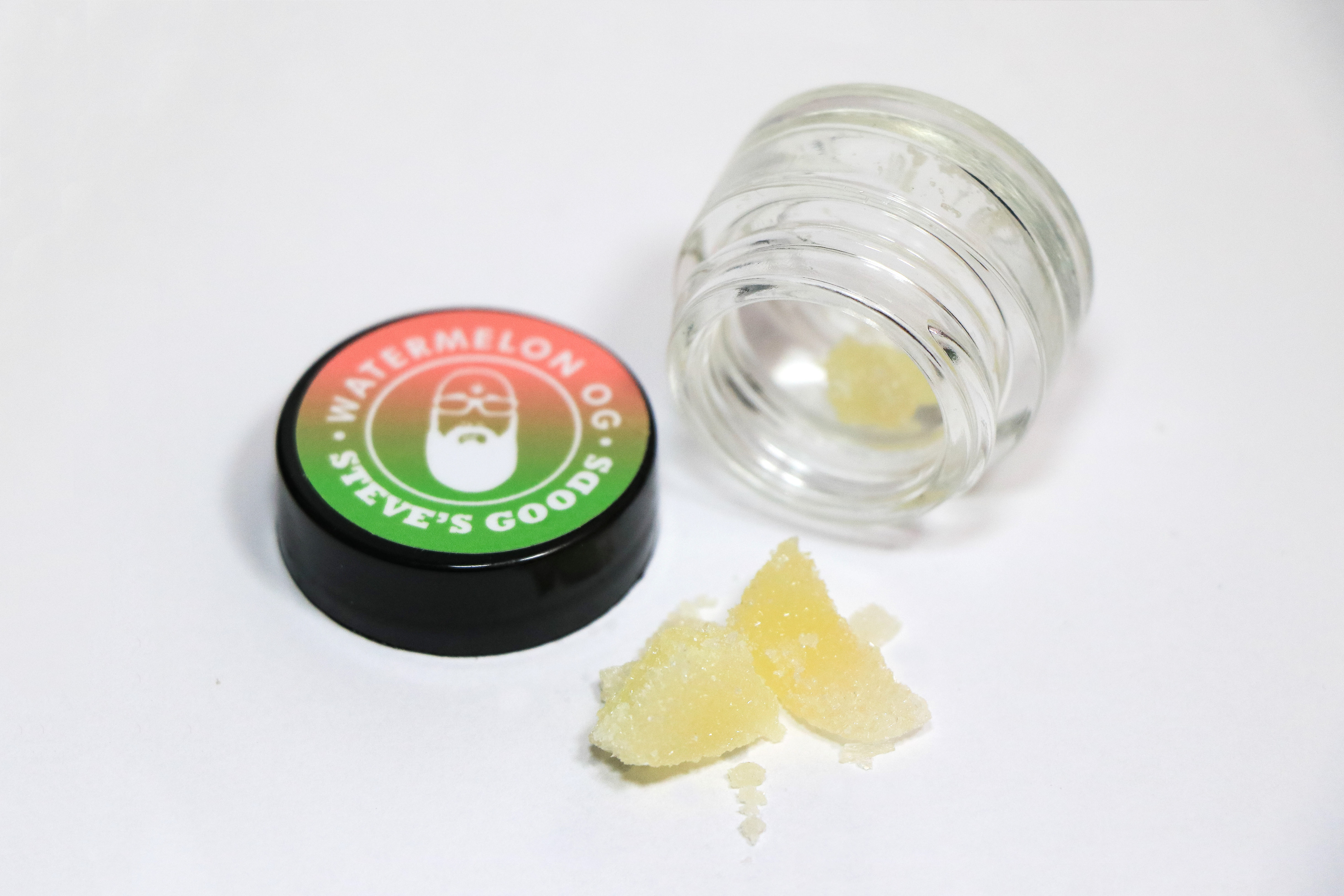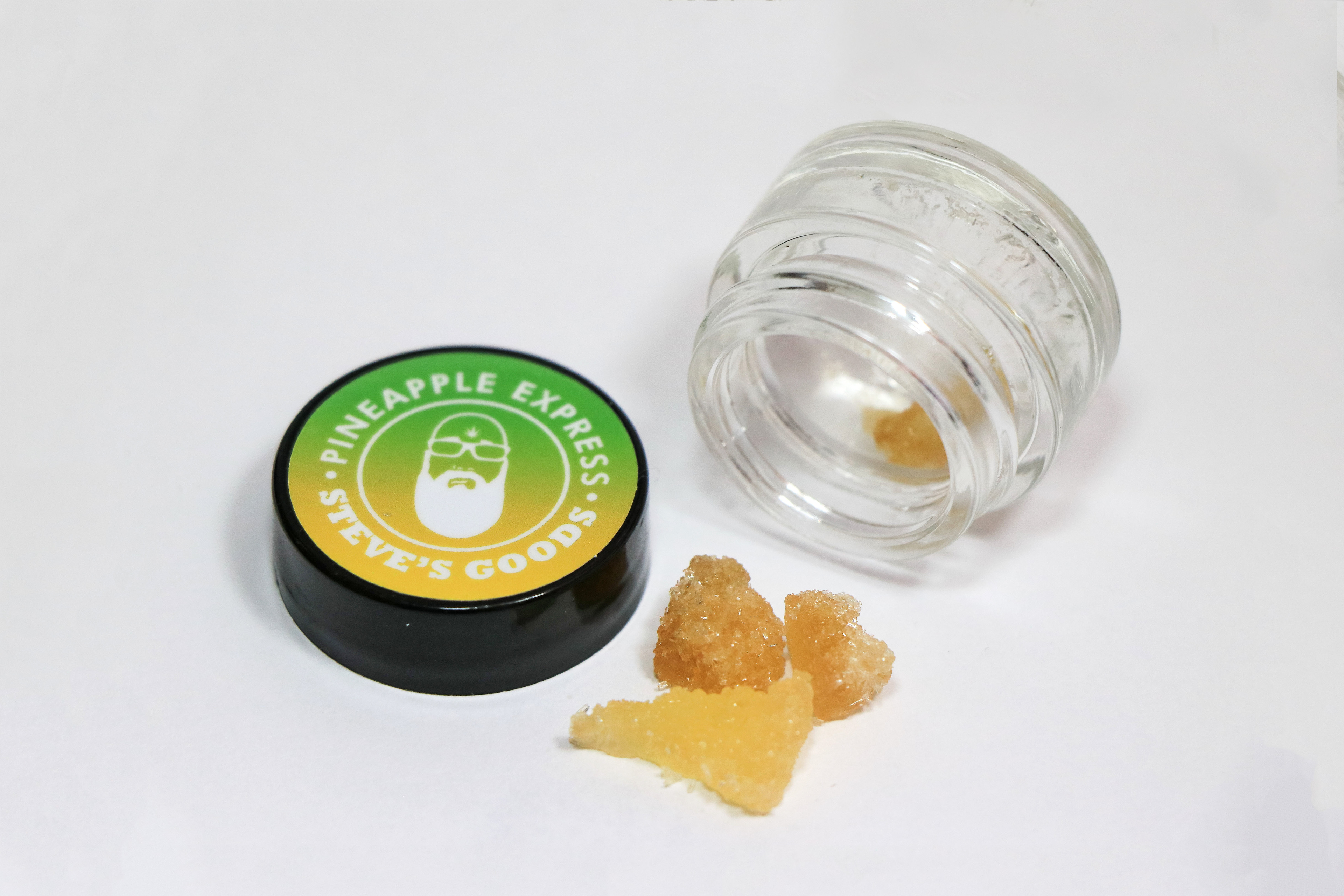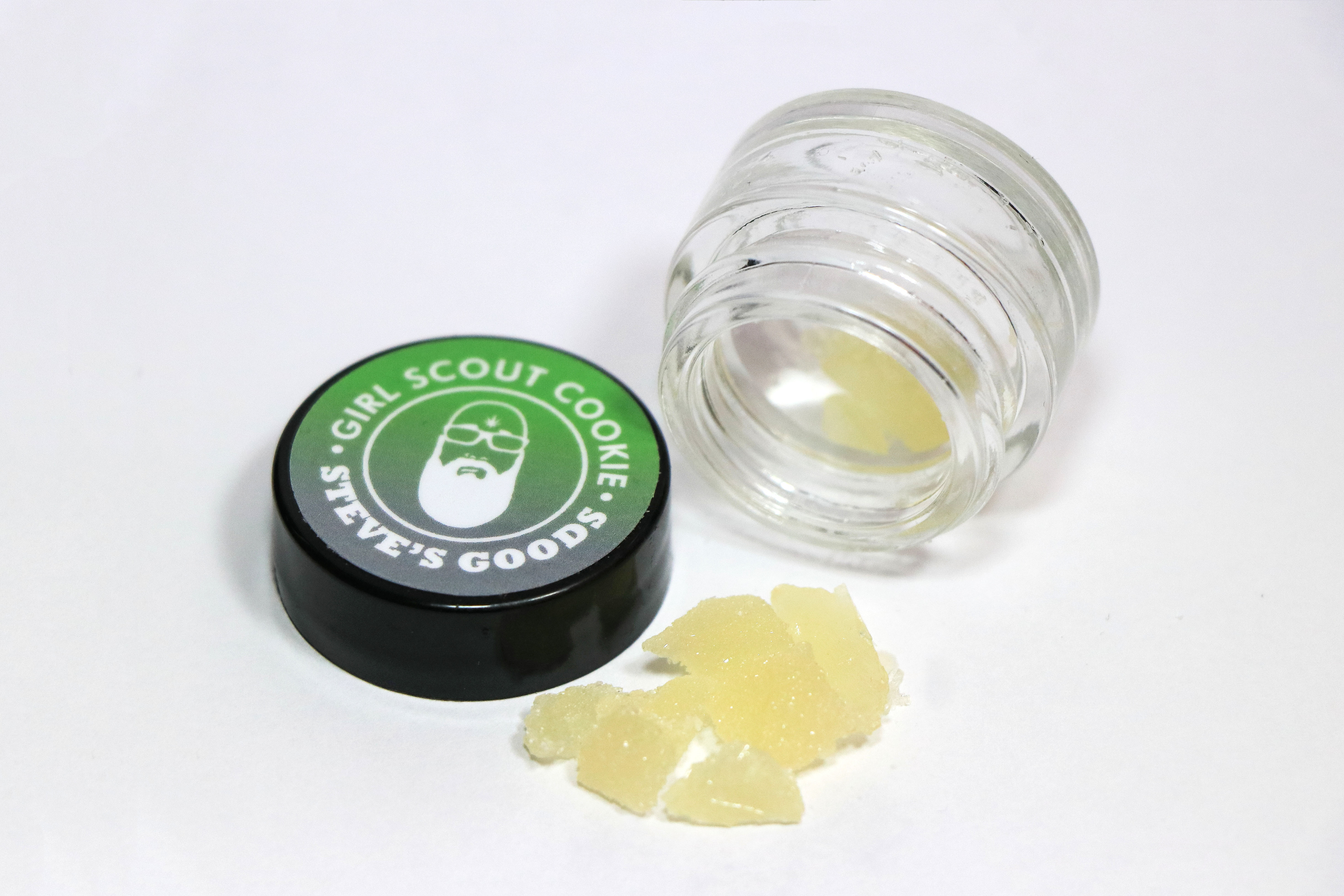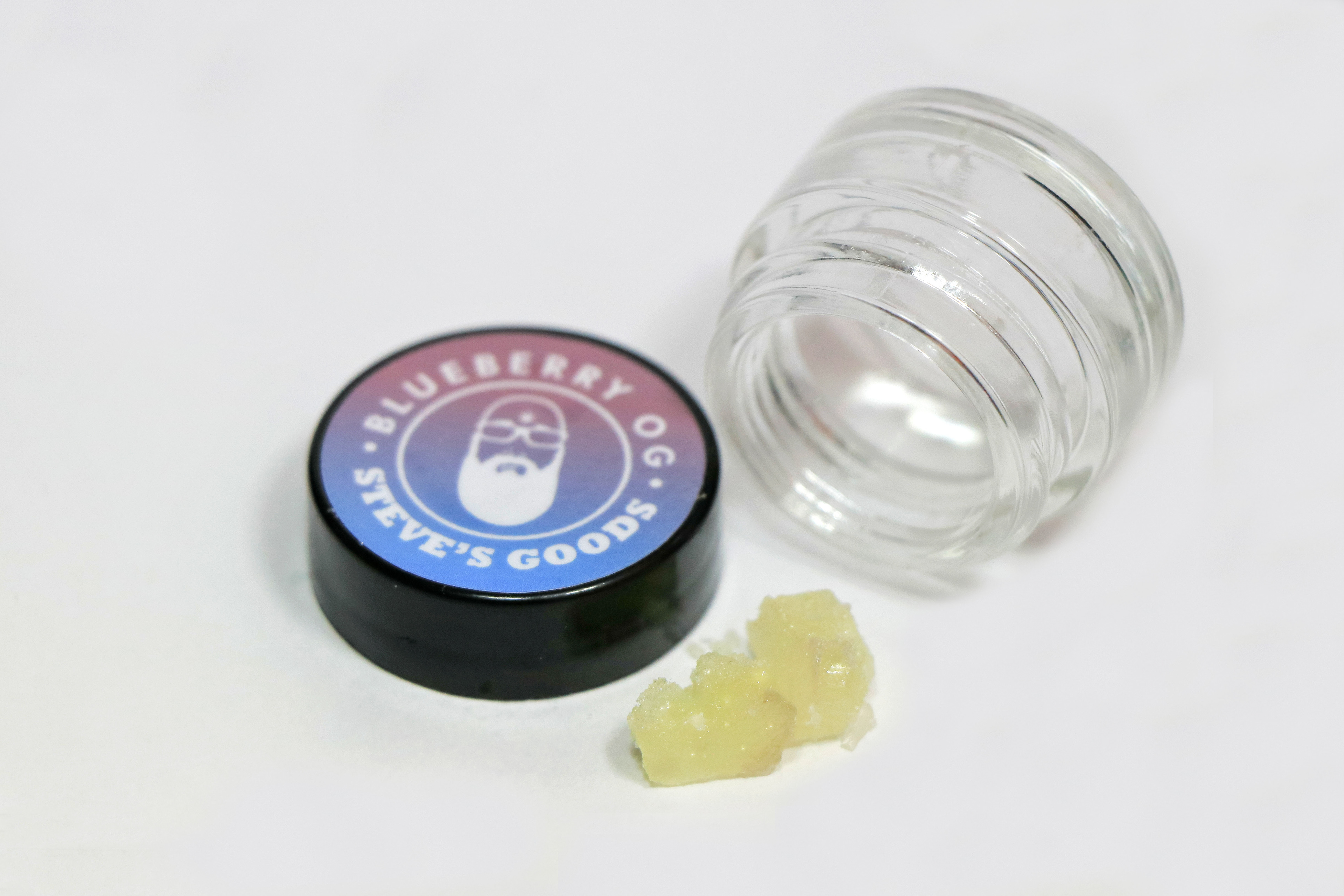 CBD Shatter x CBD Hemp Flower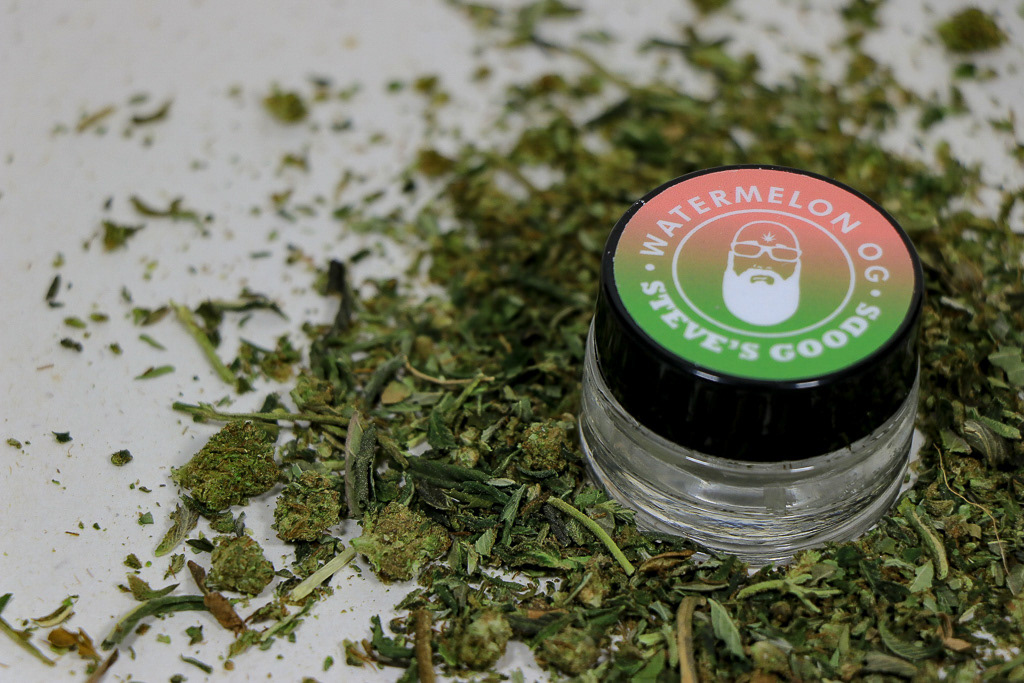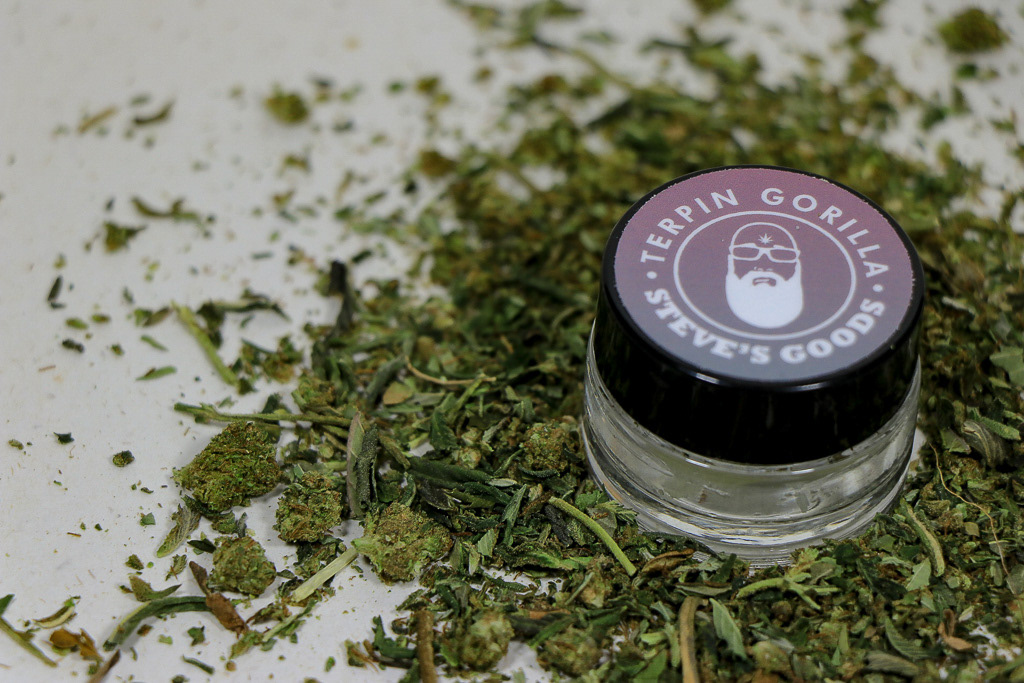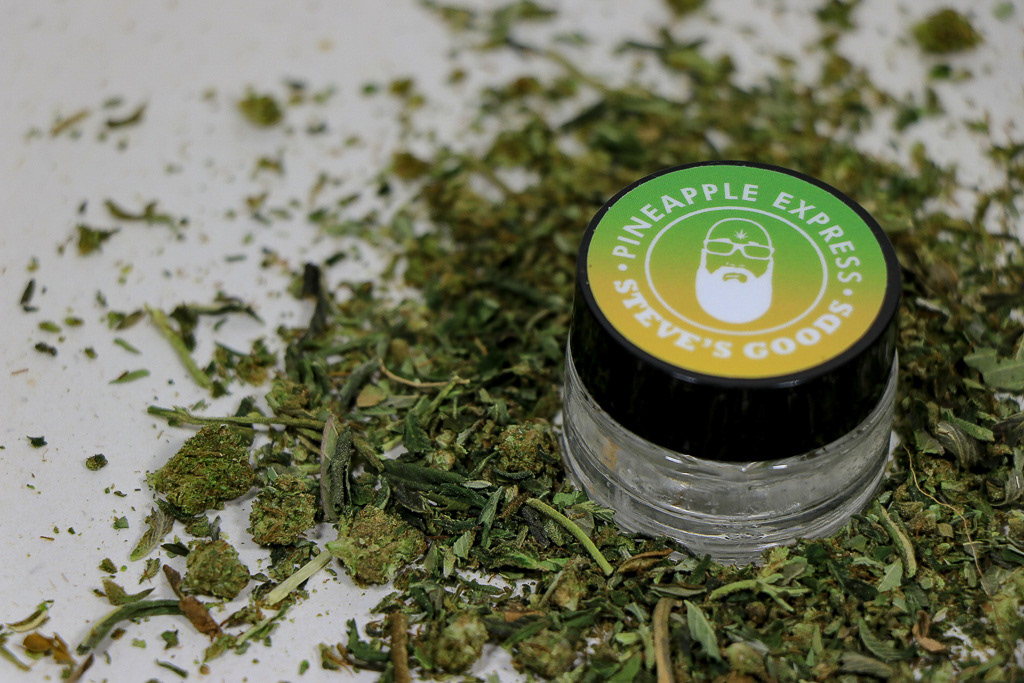 Outdoor Product Photography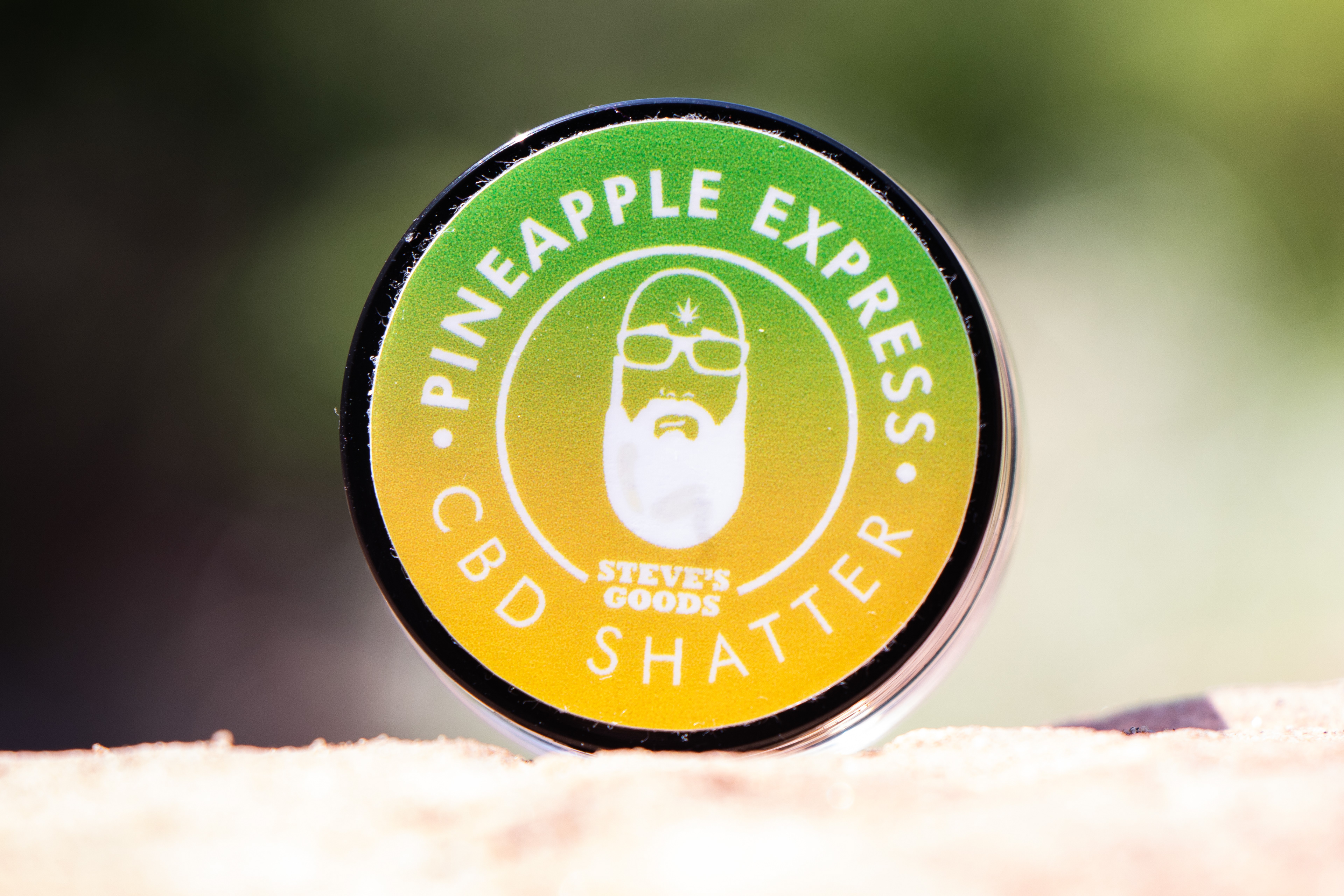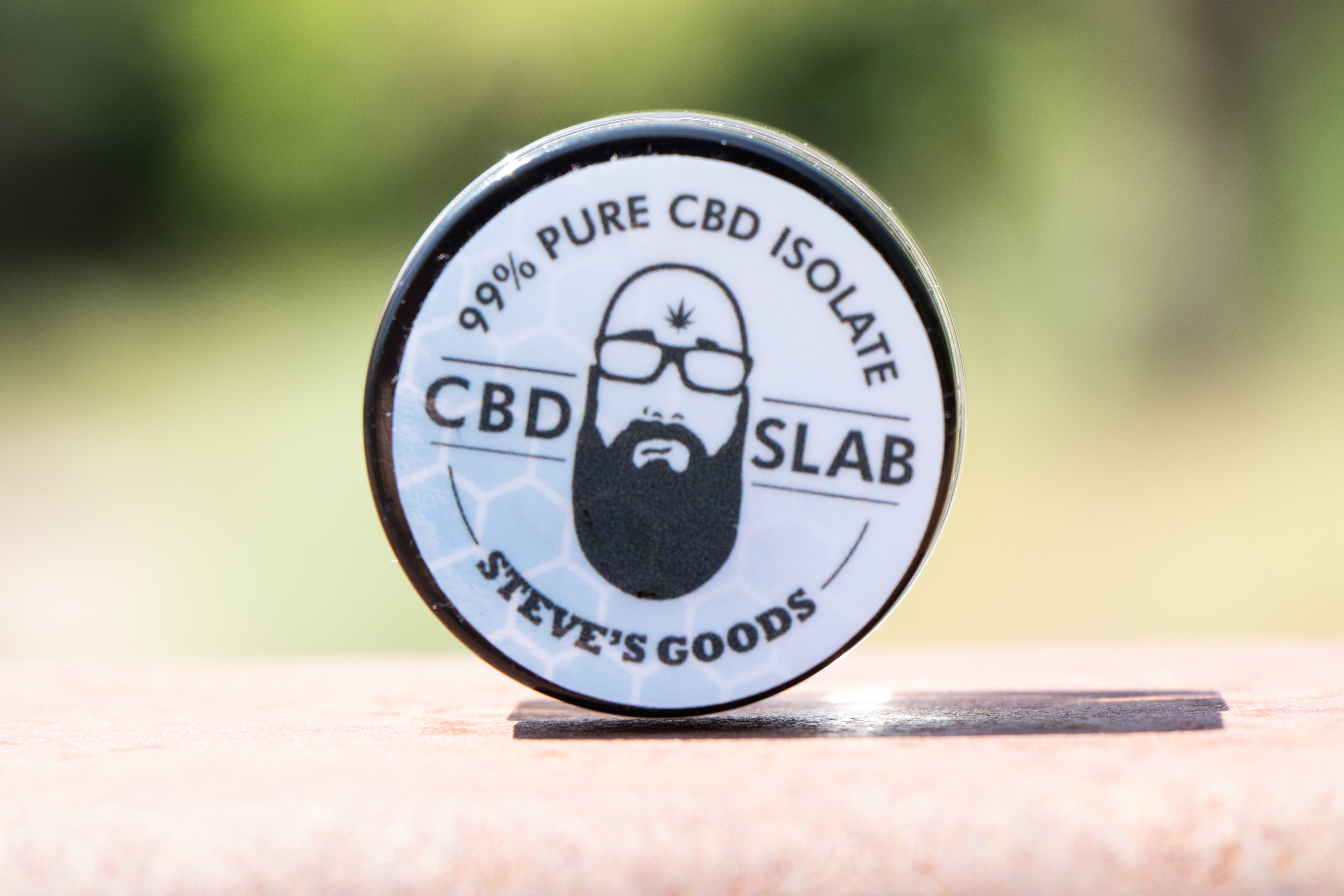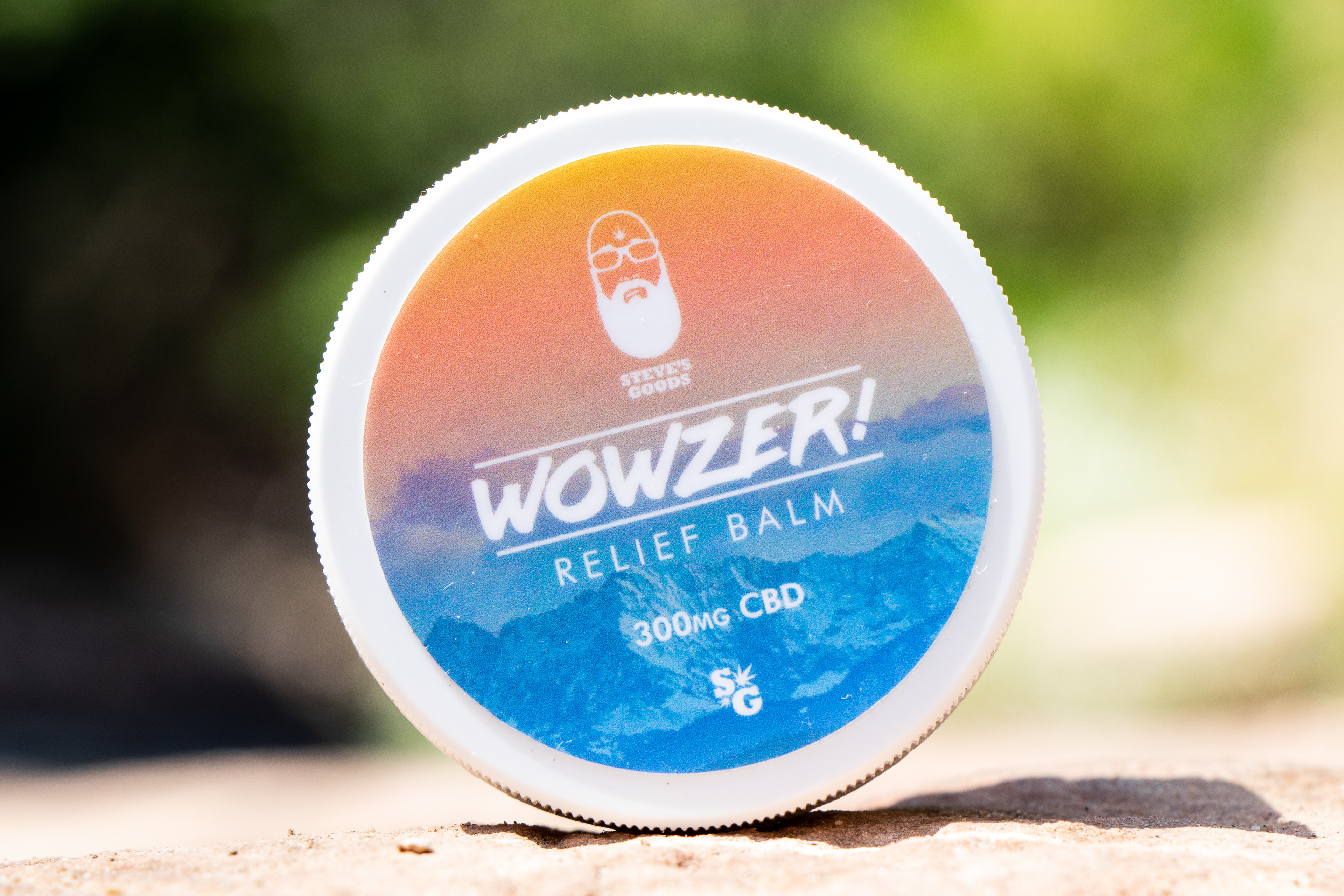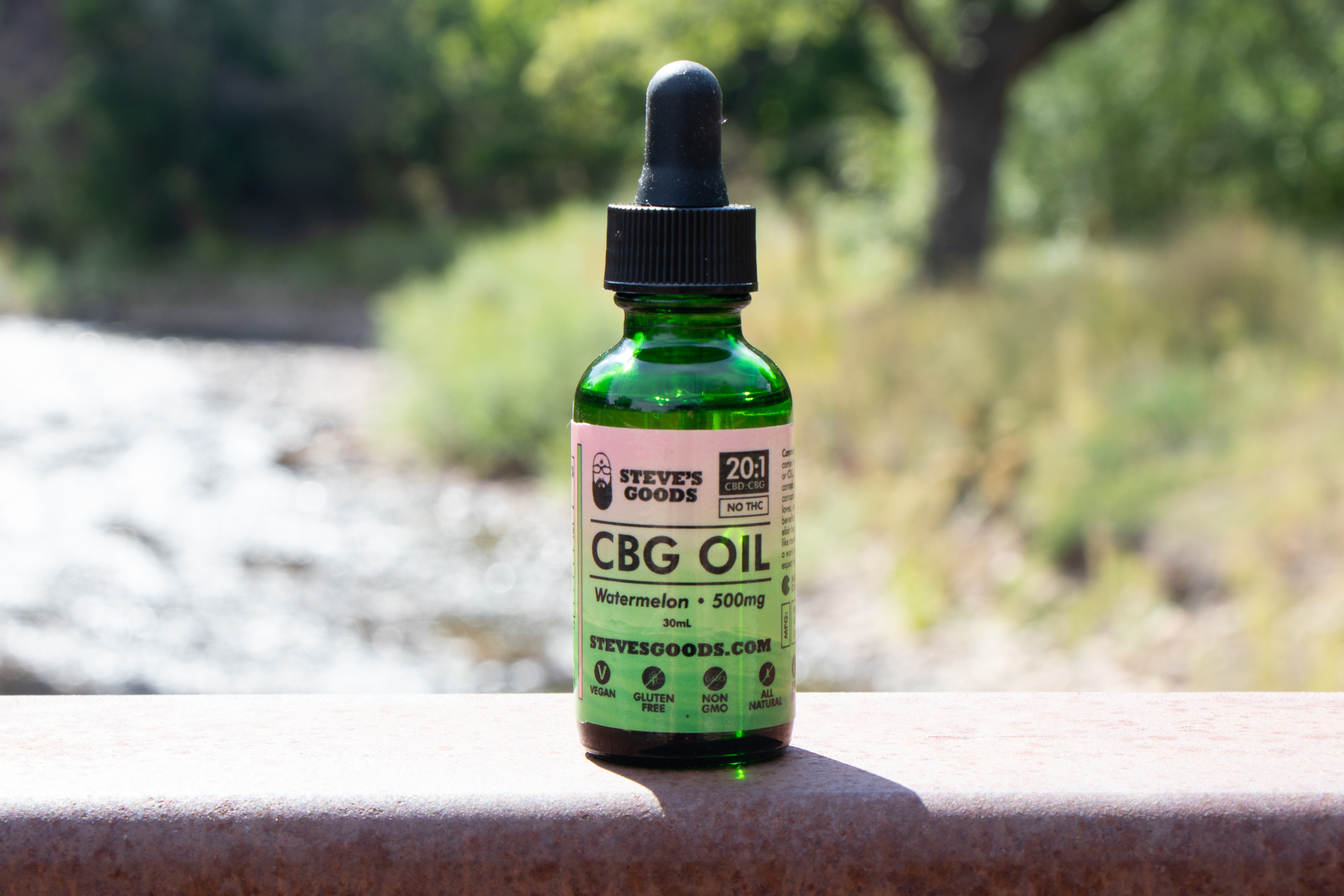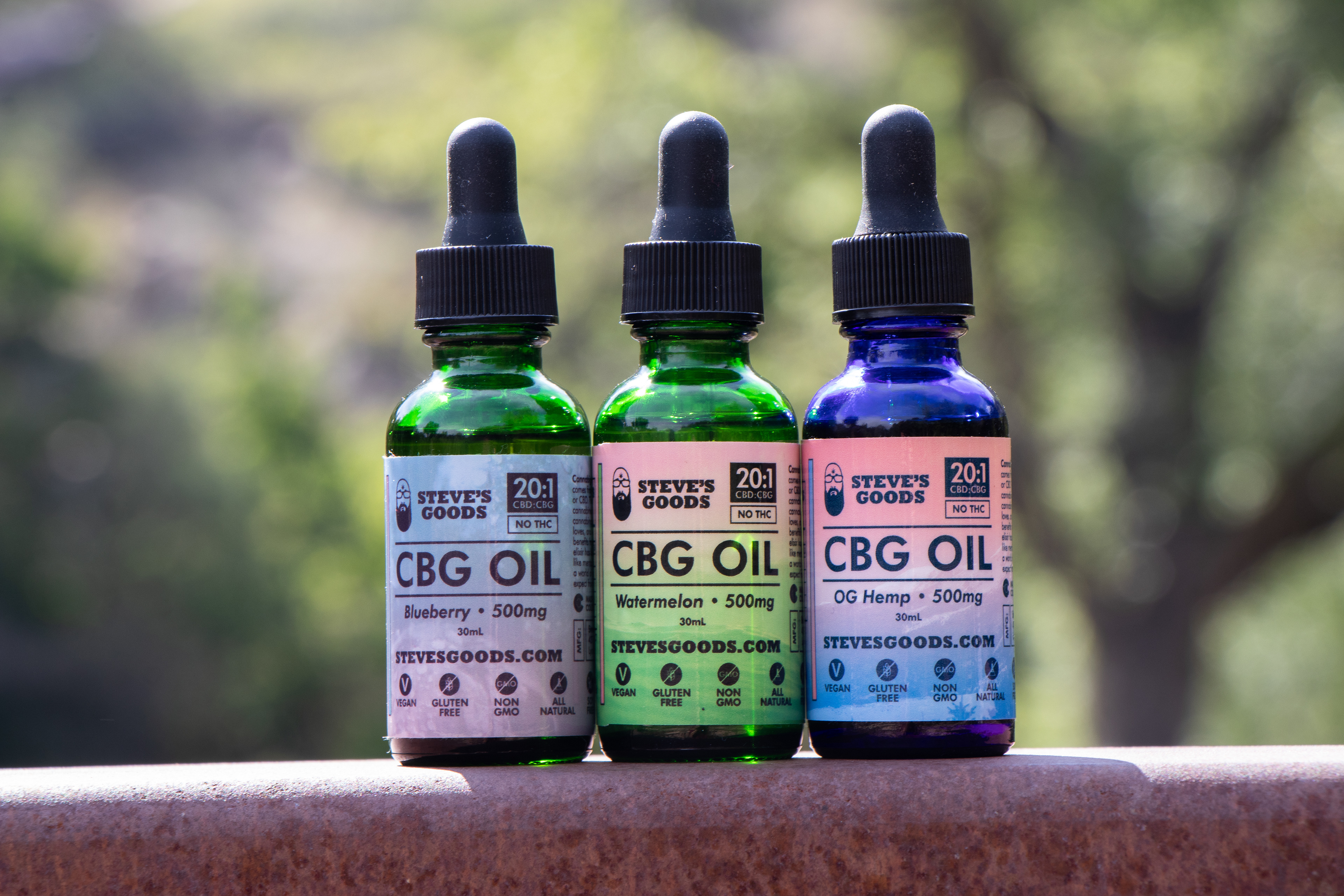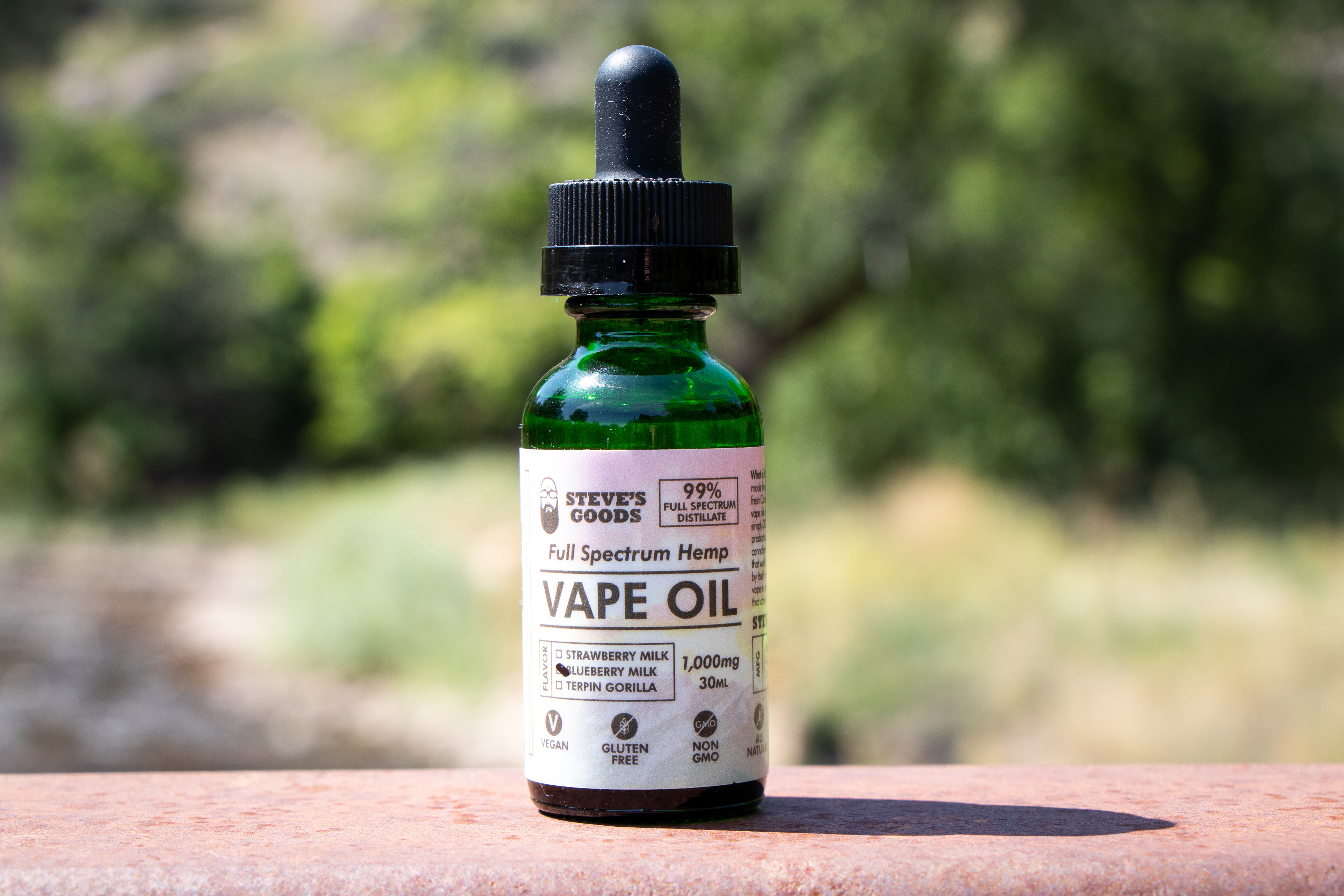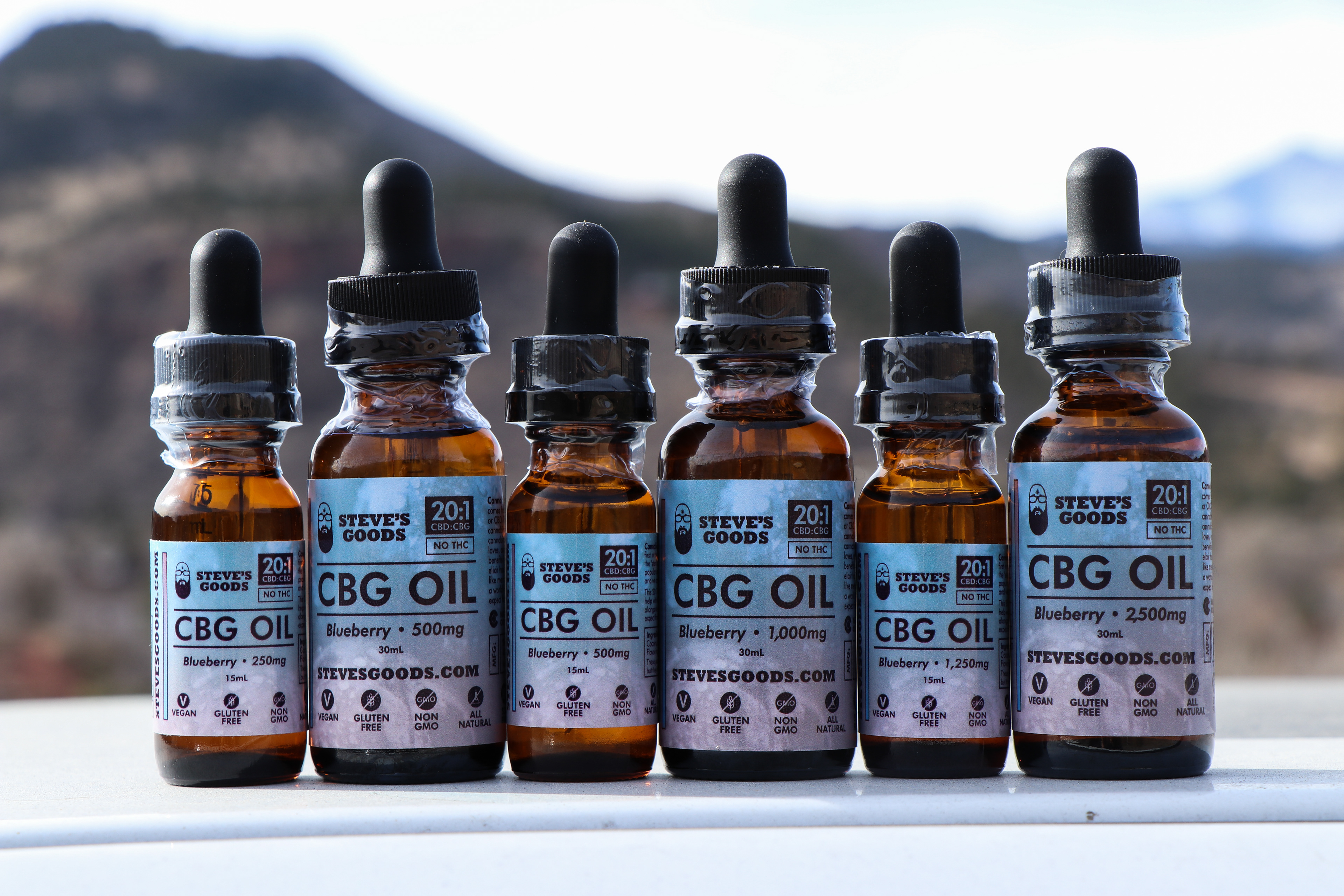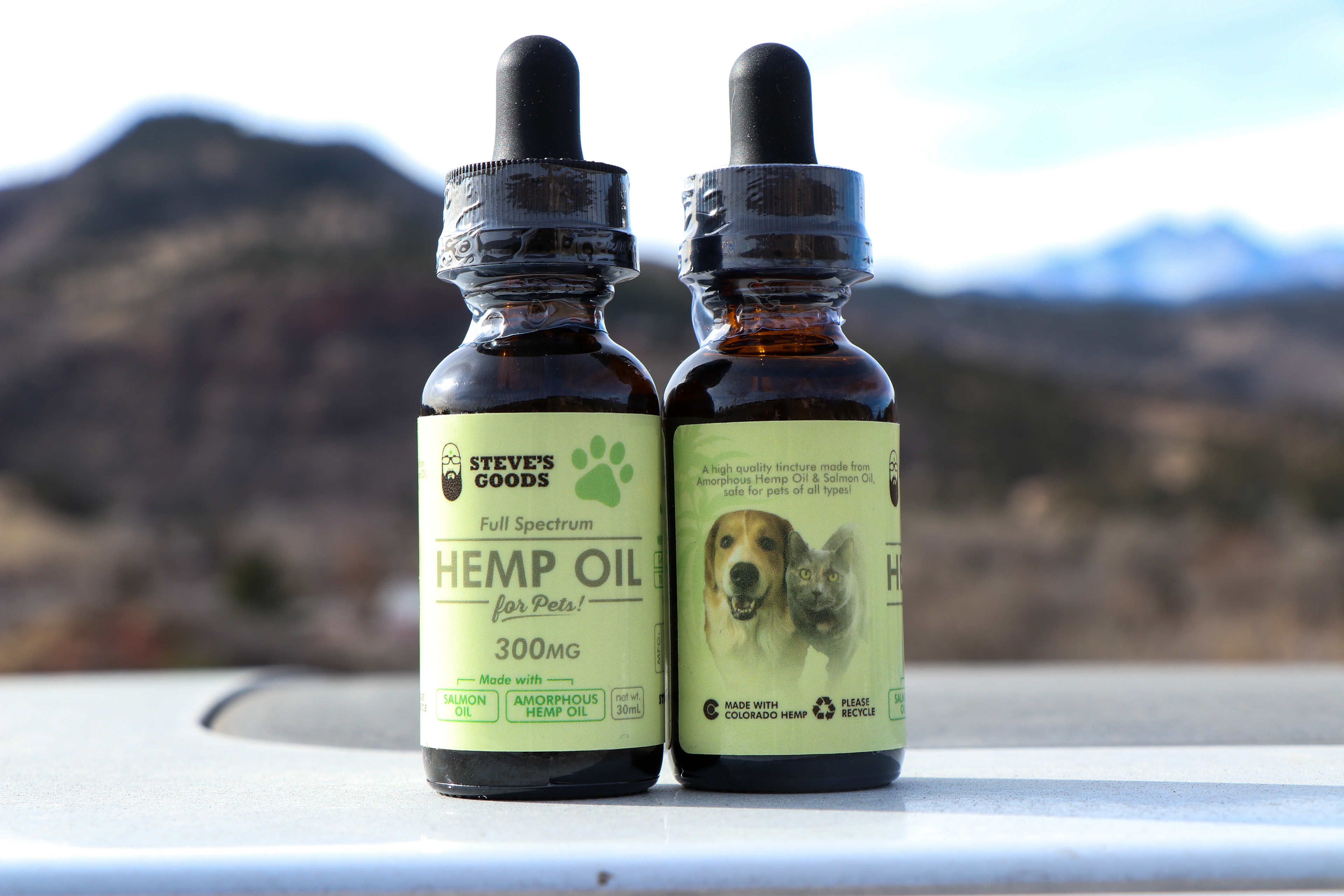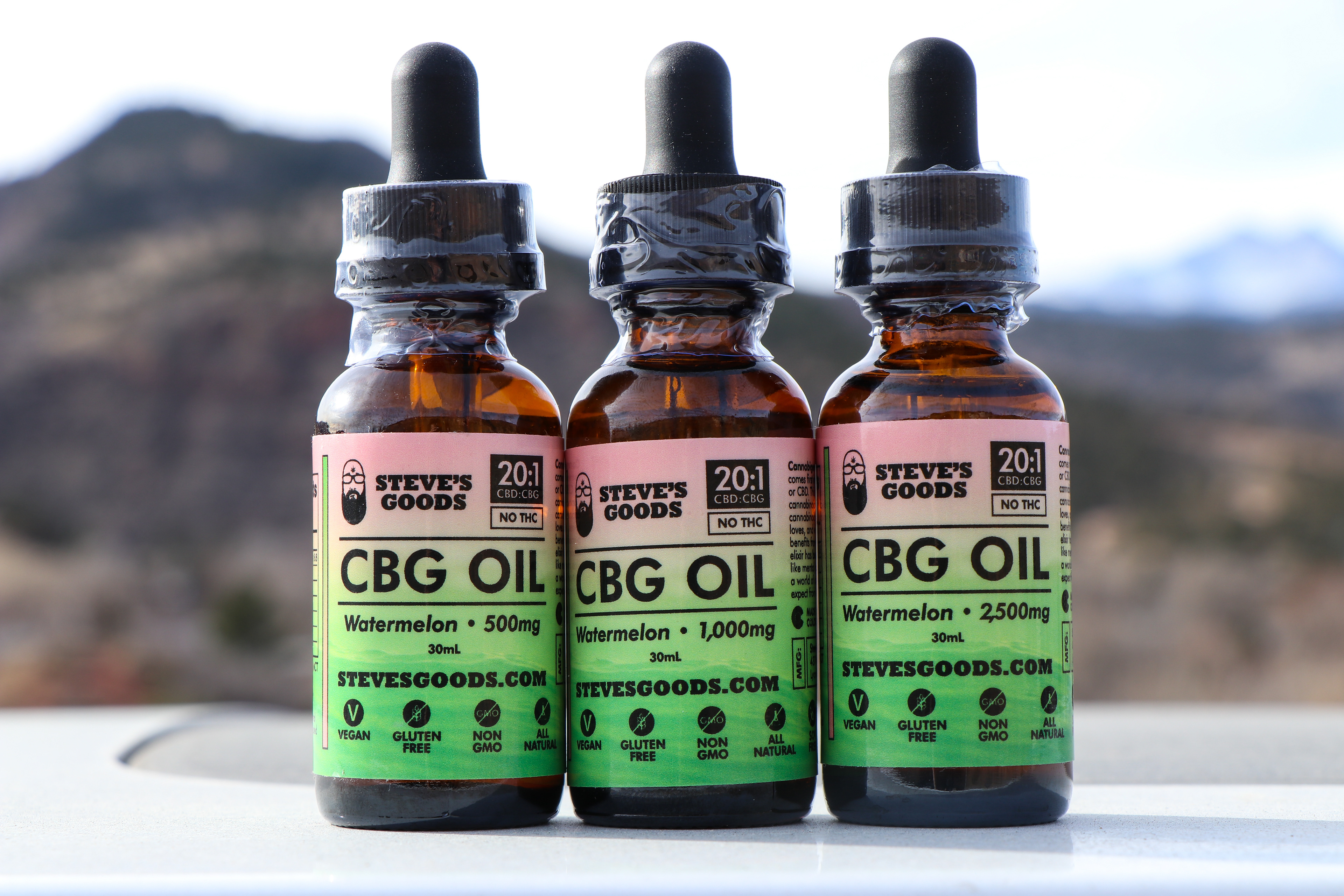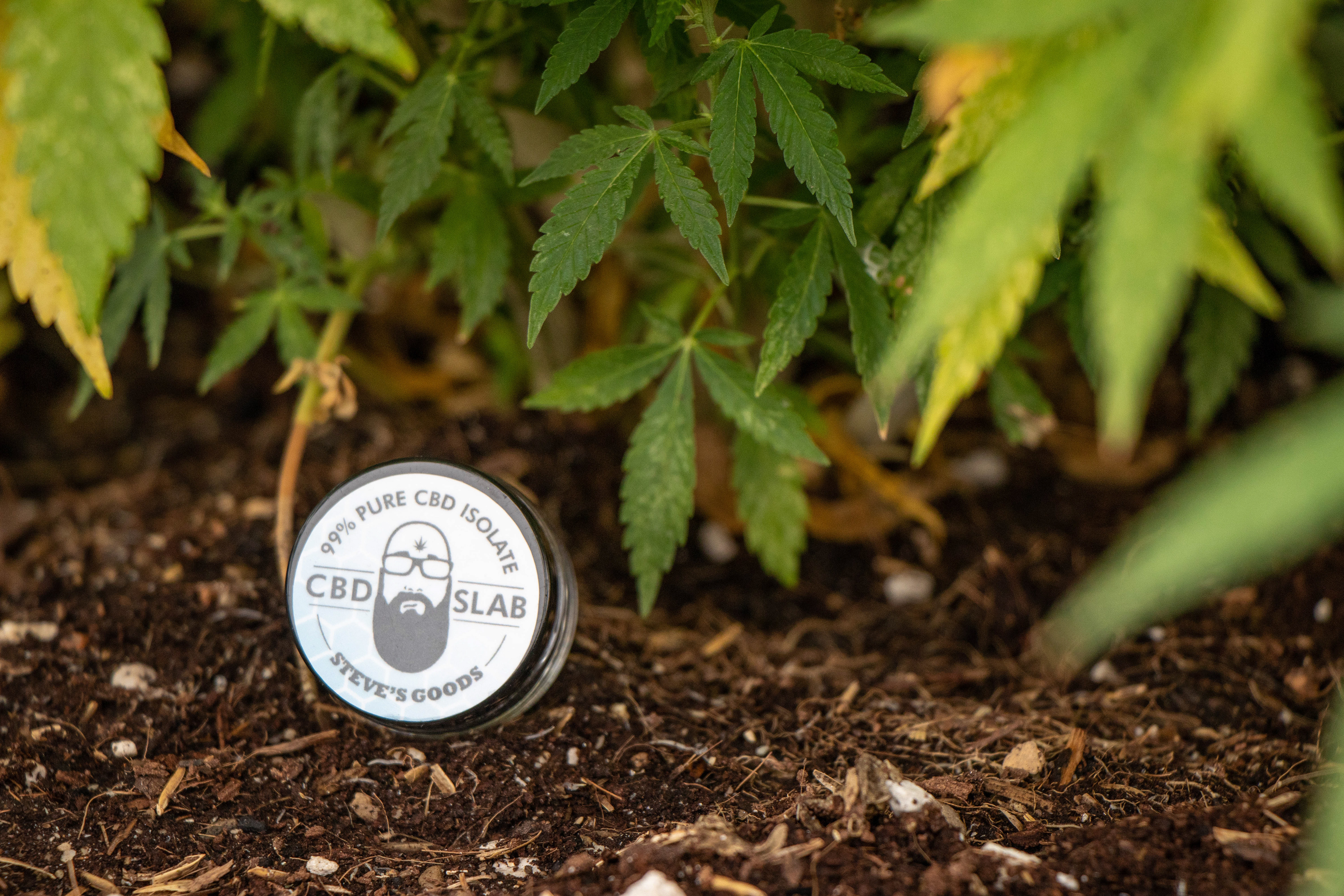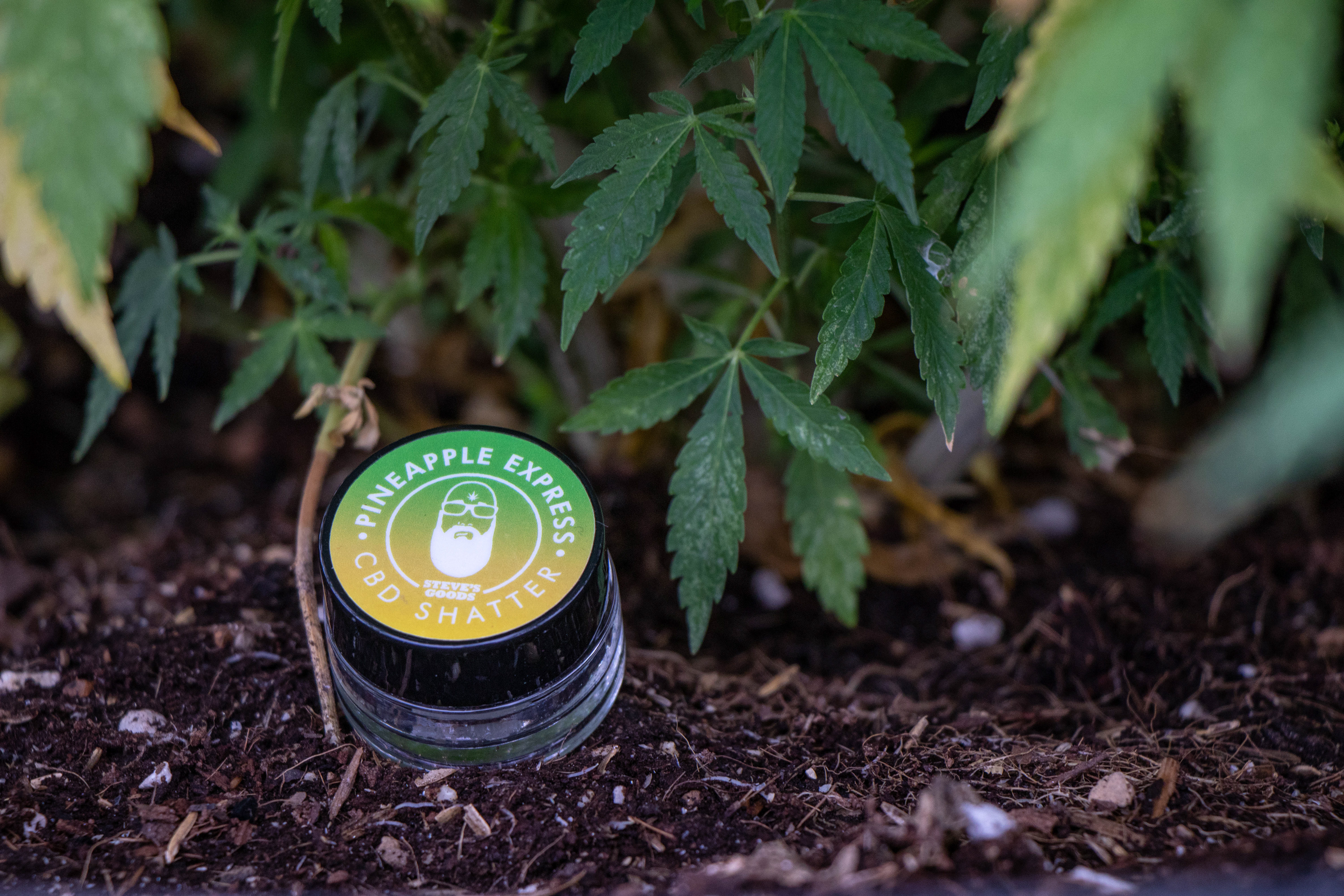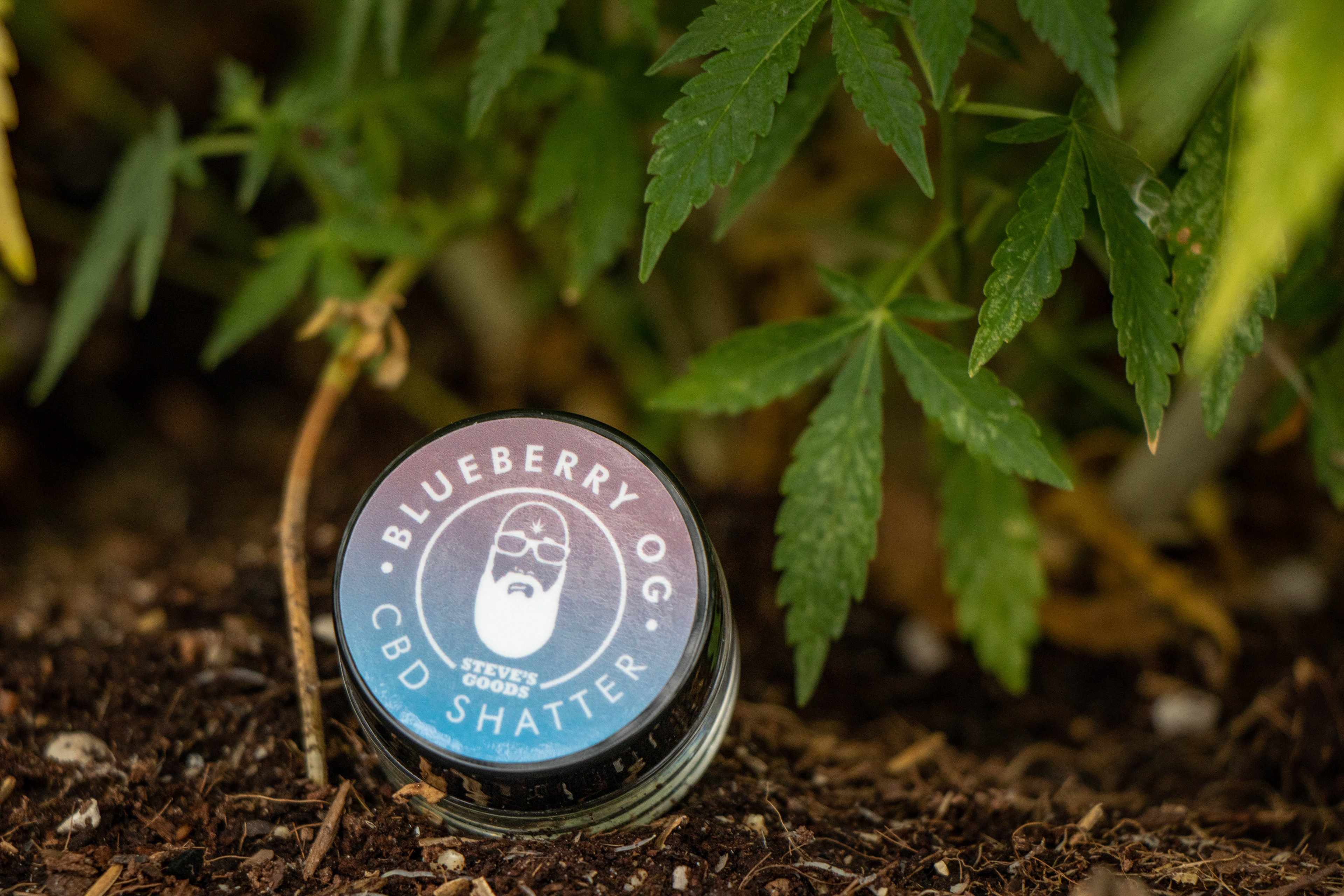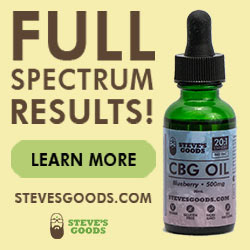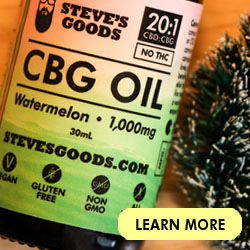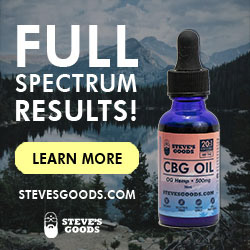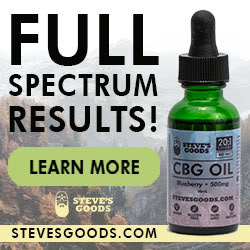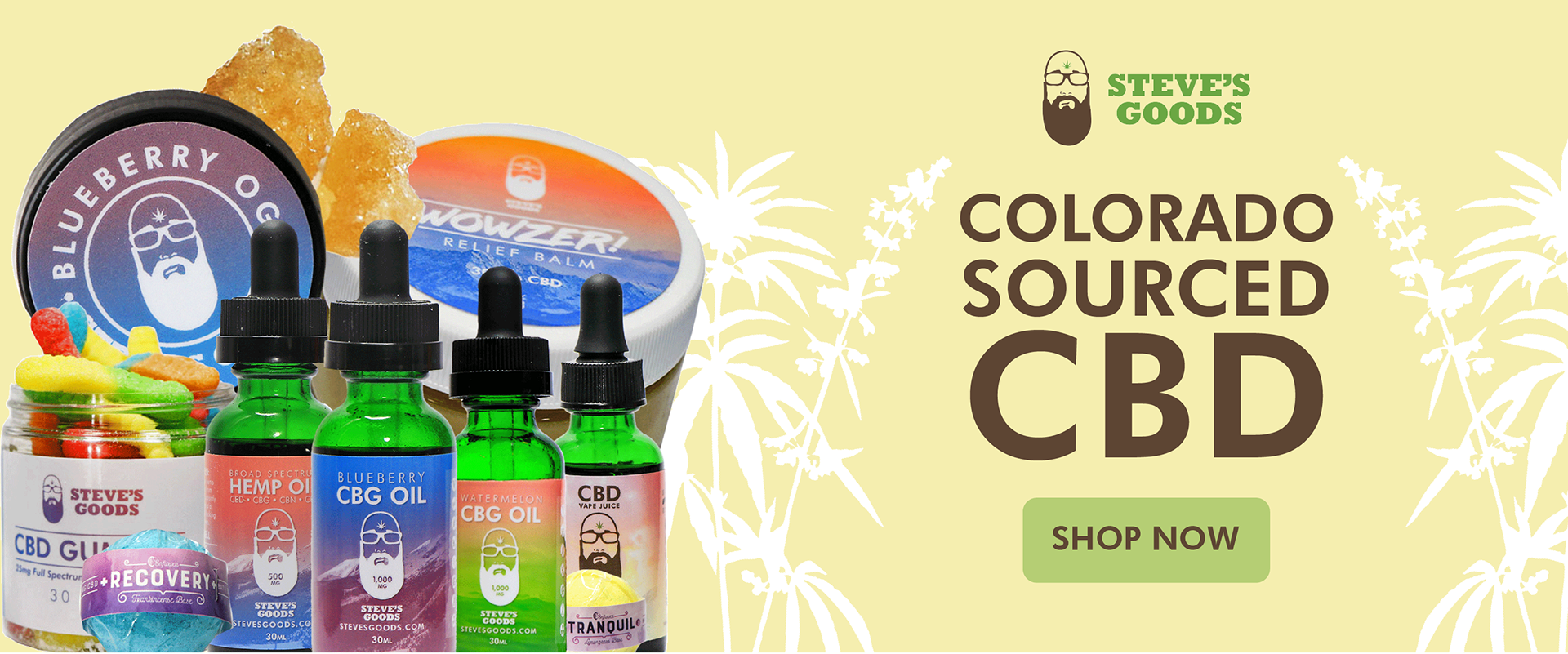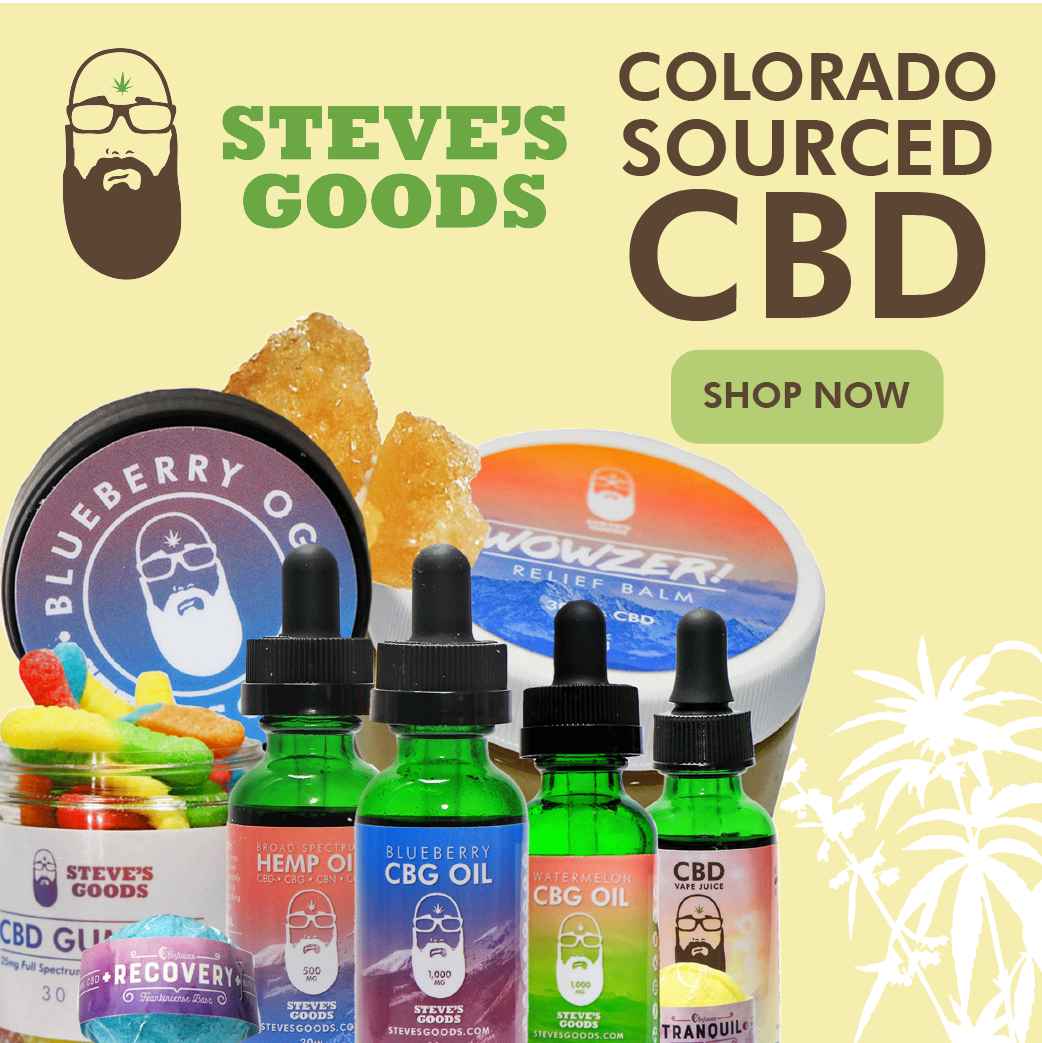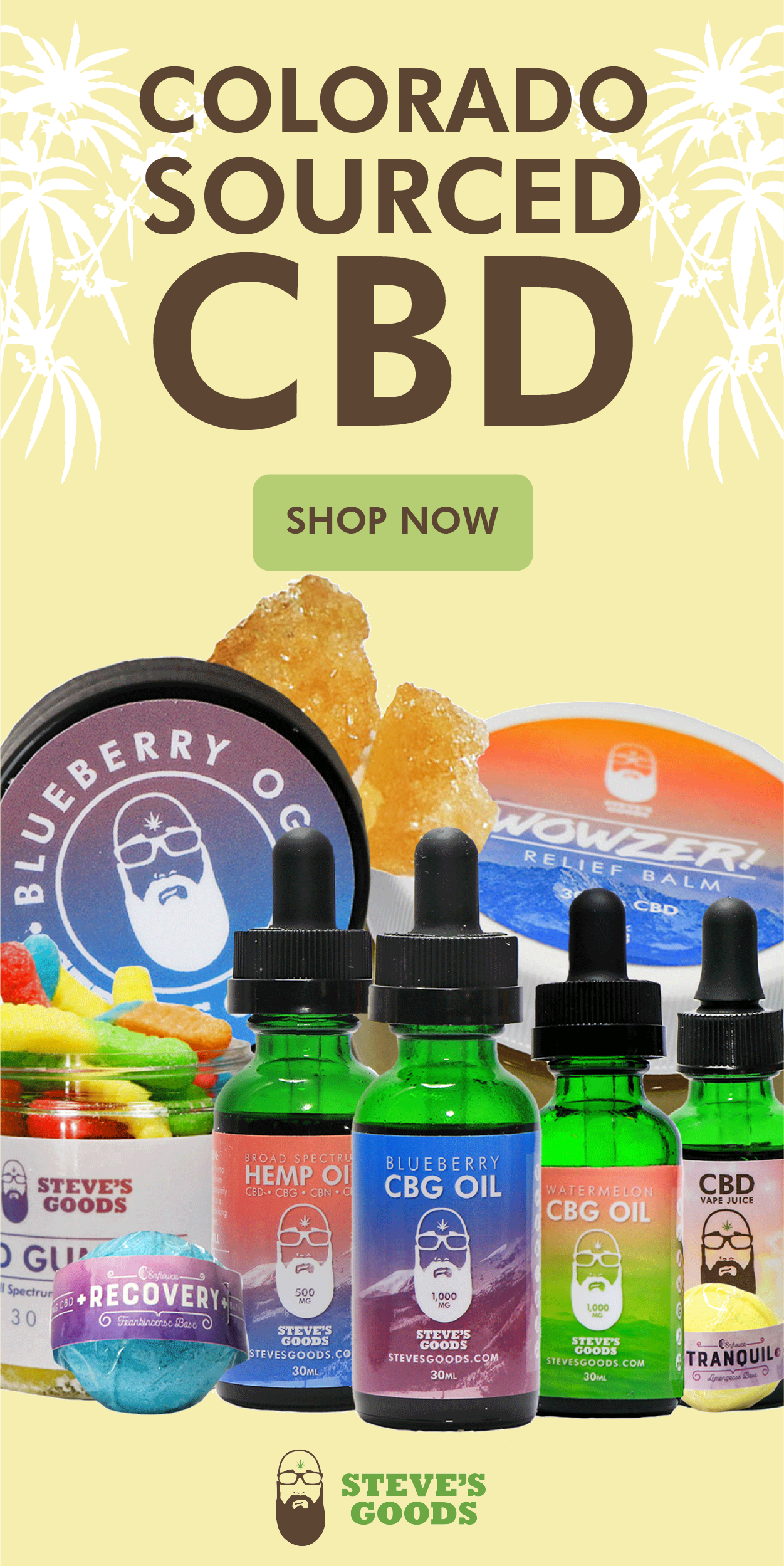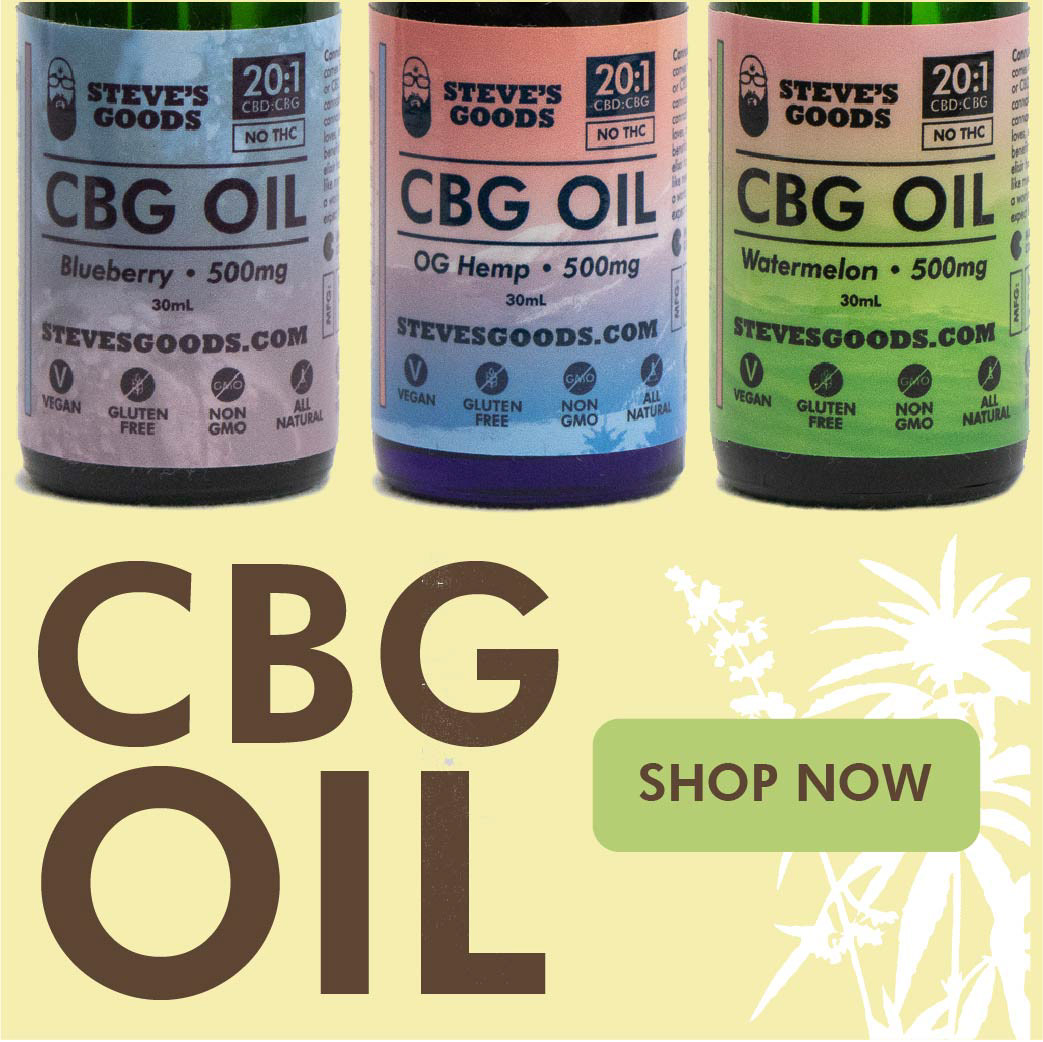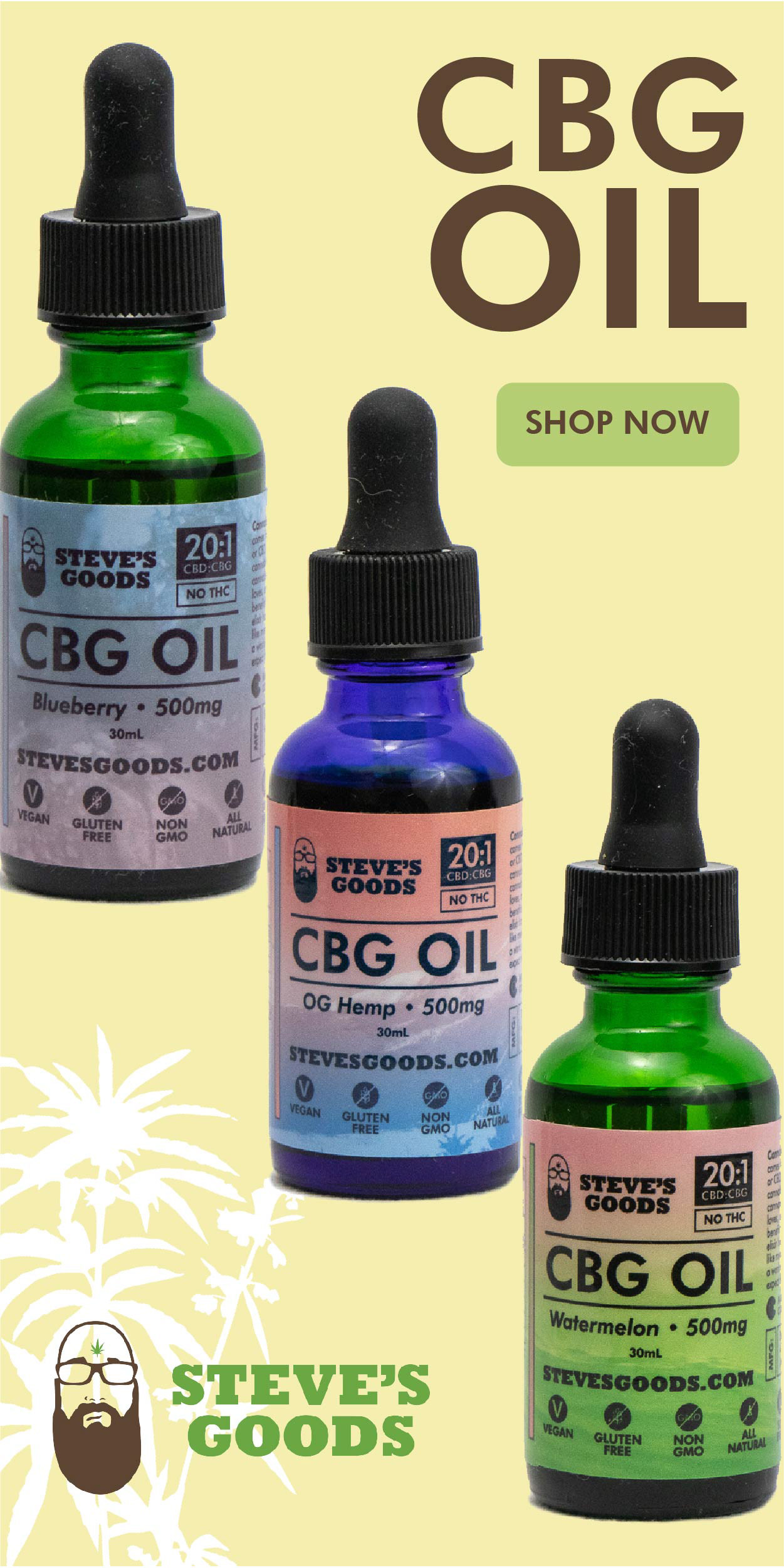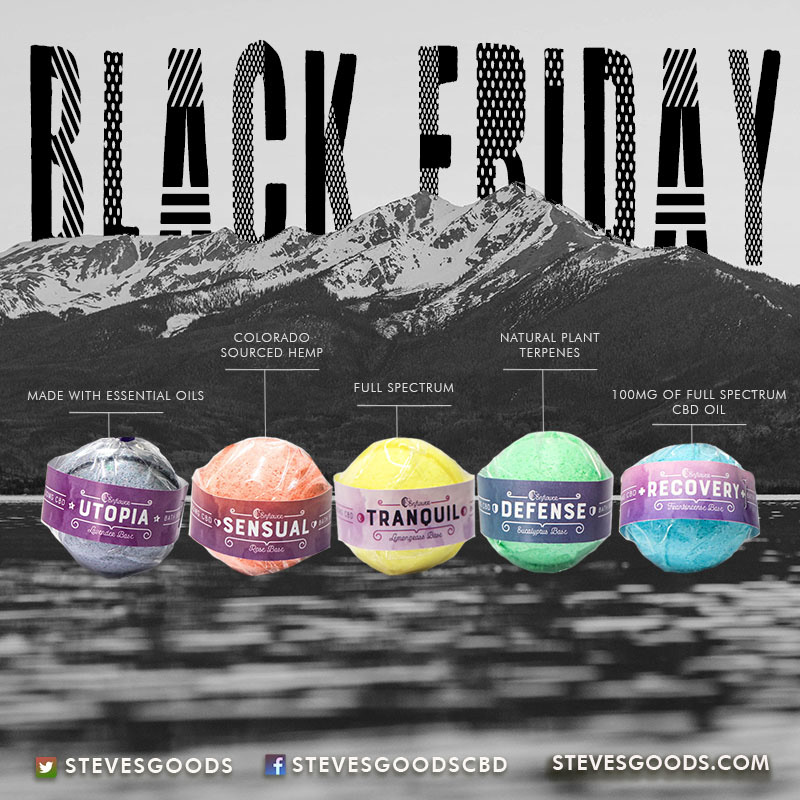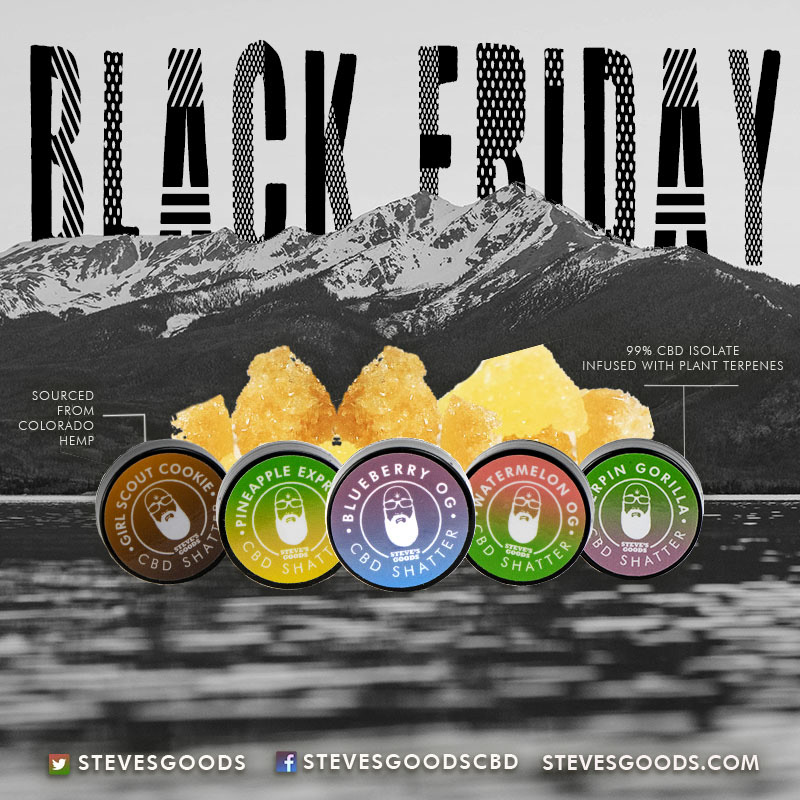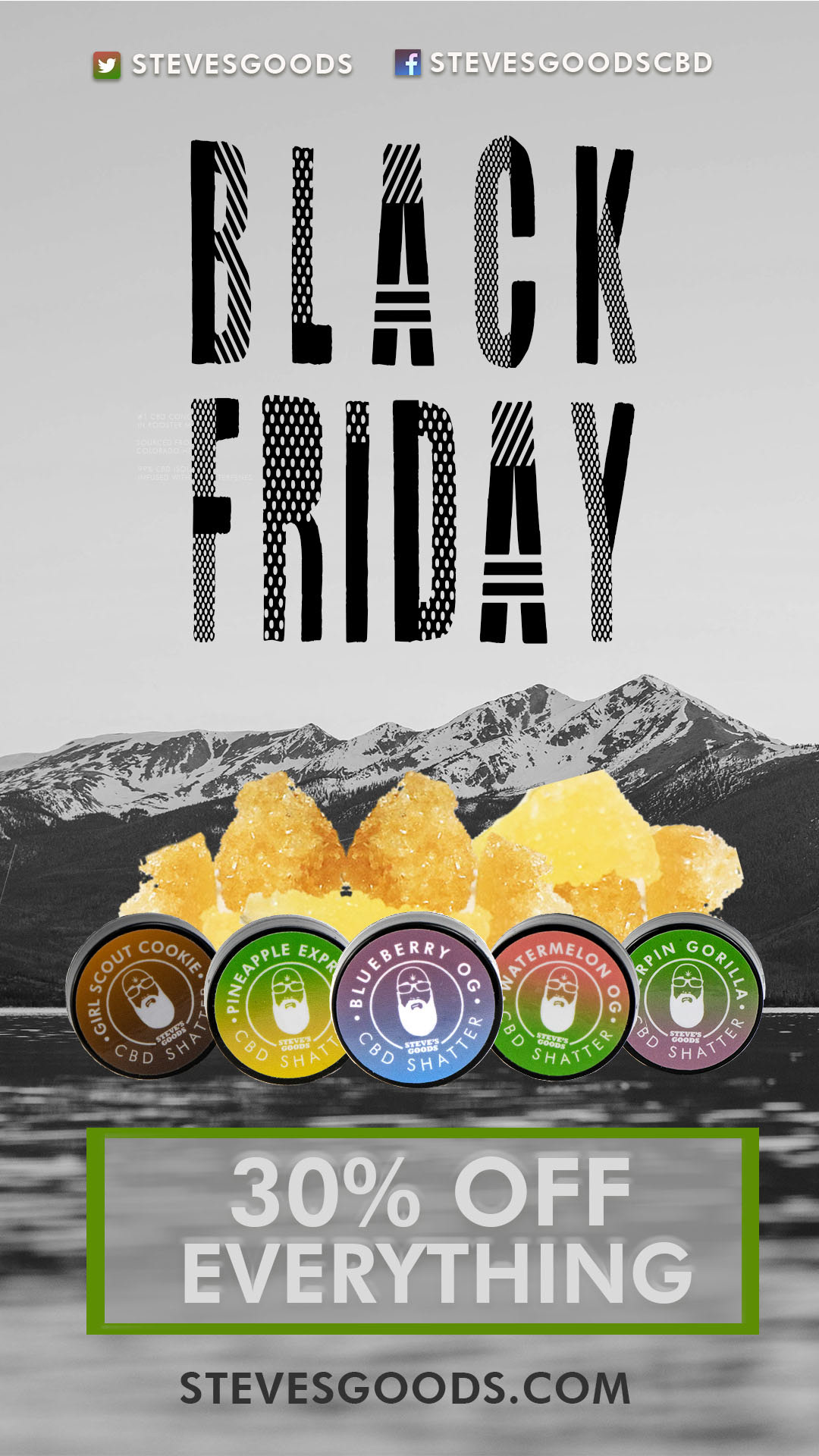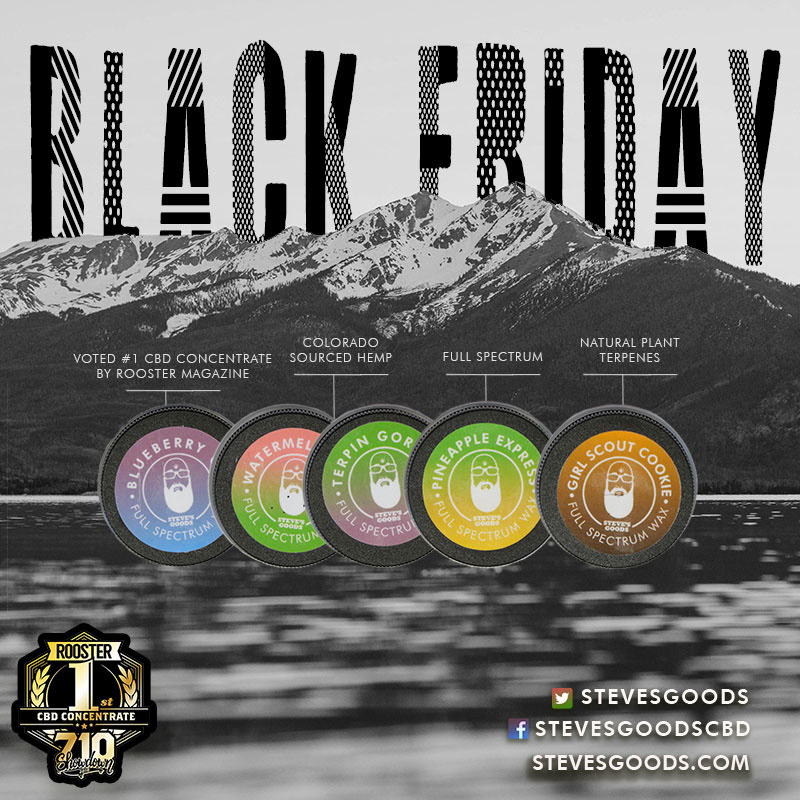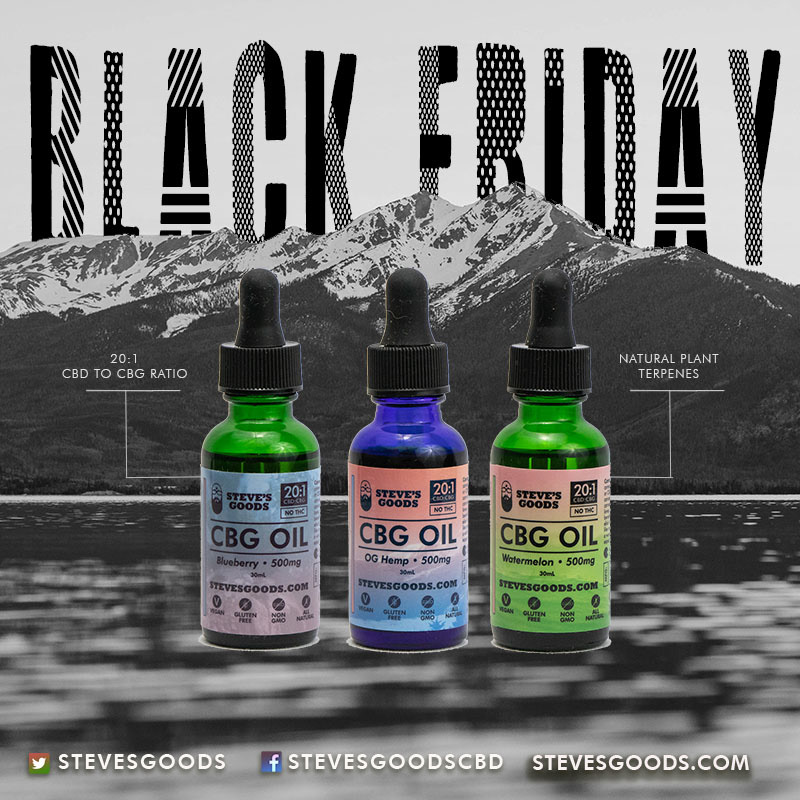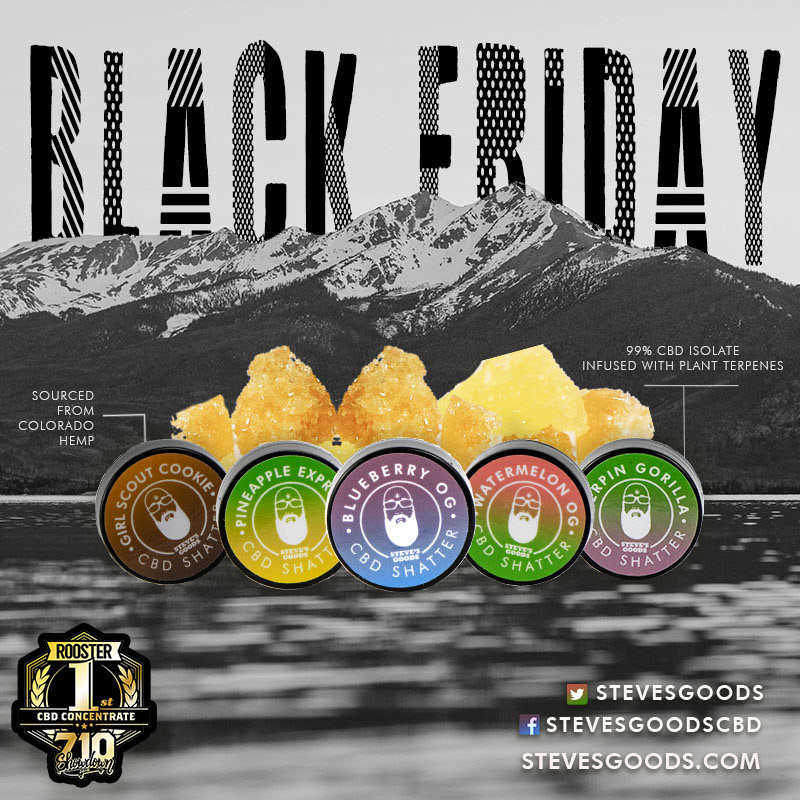 Cyber Monday Sales Images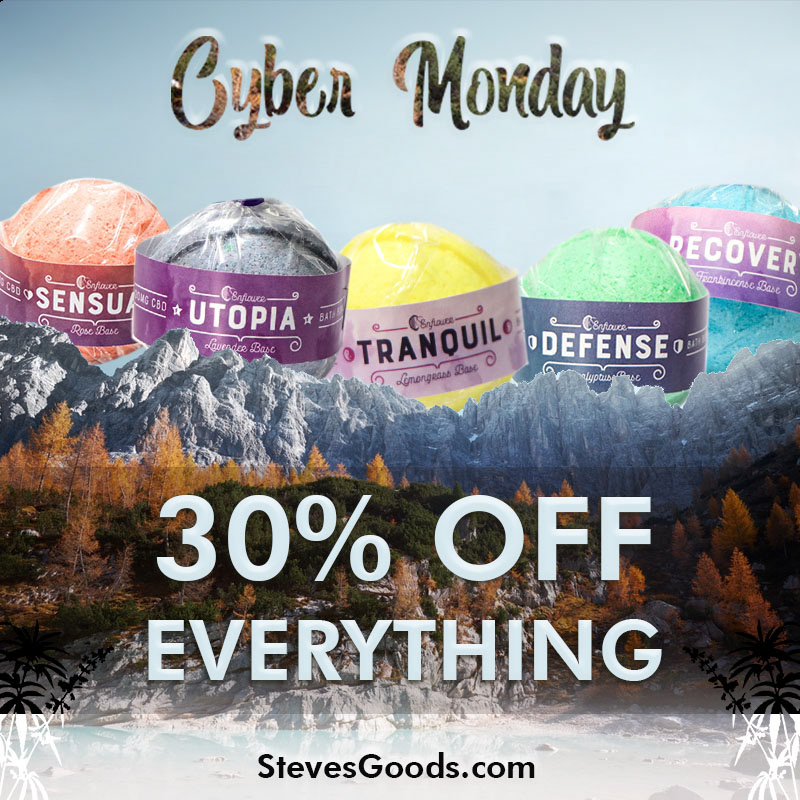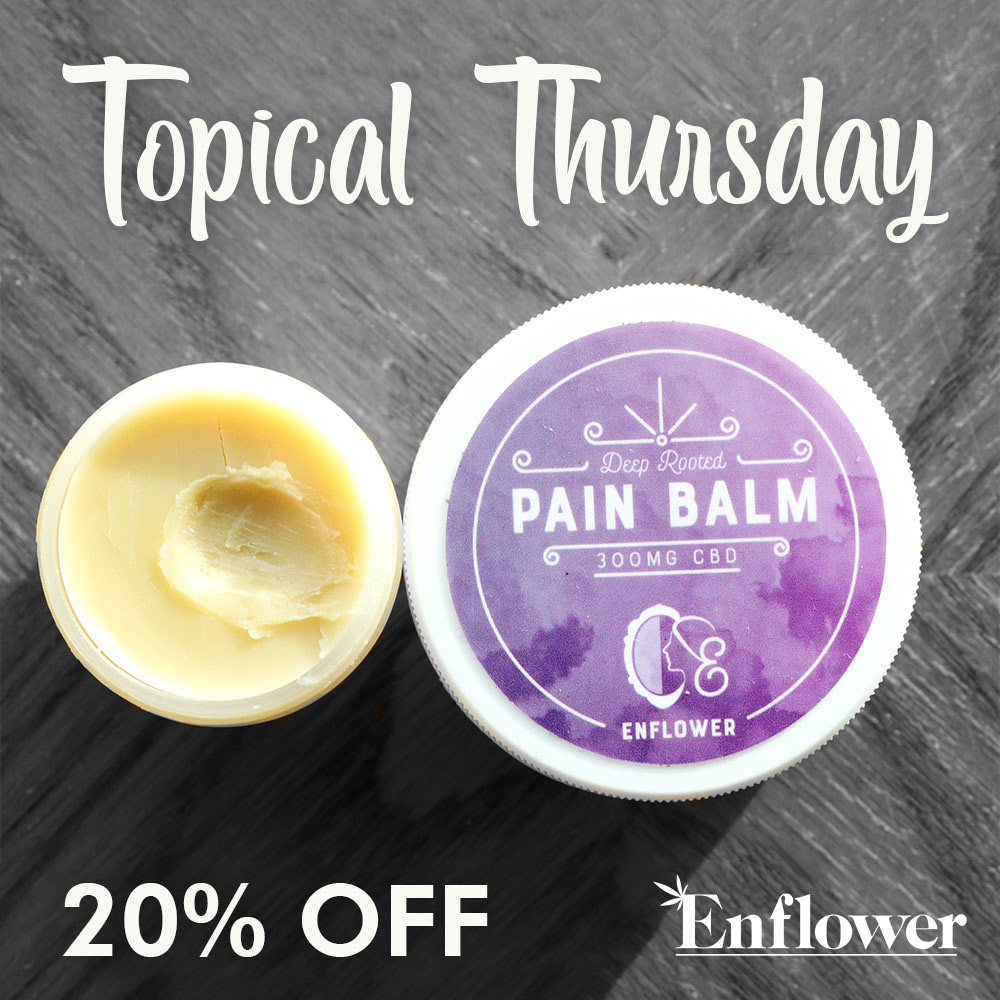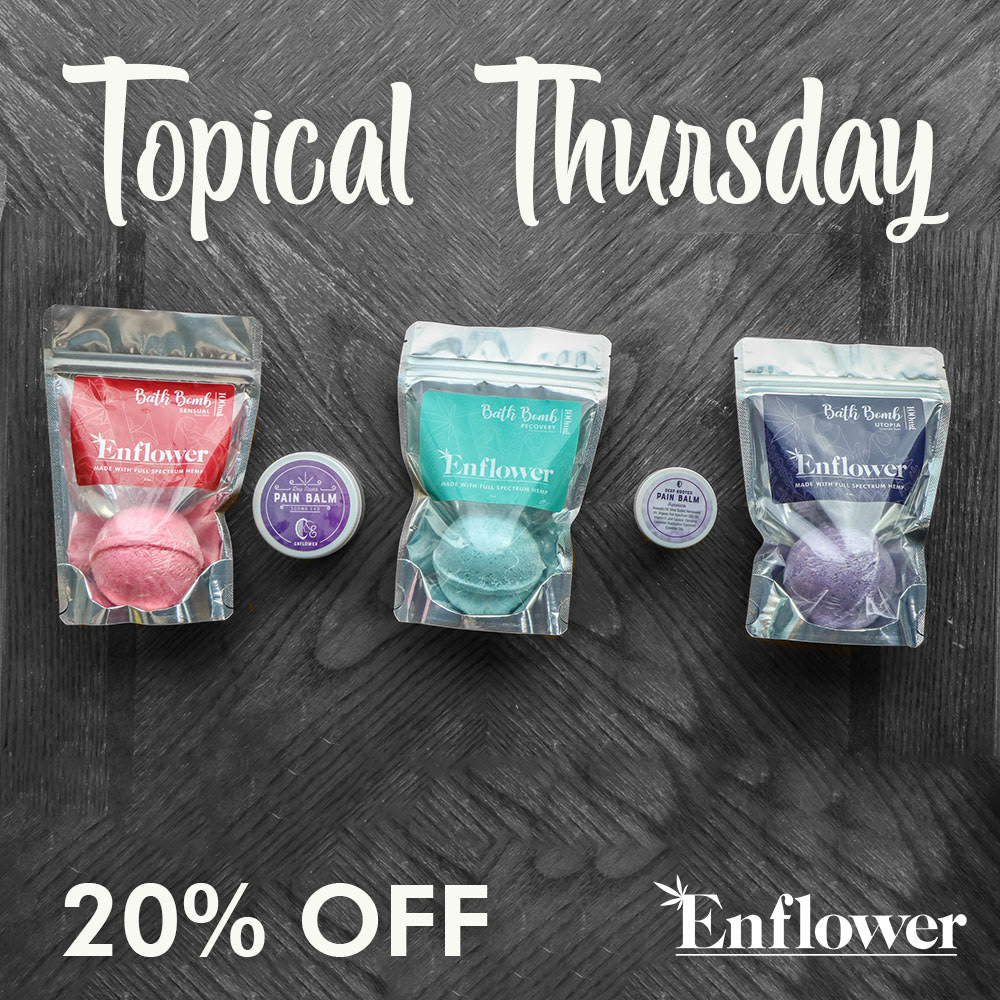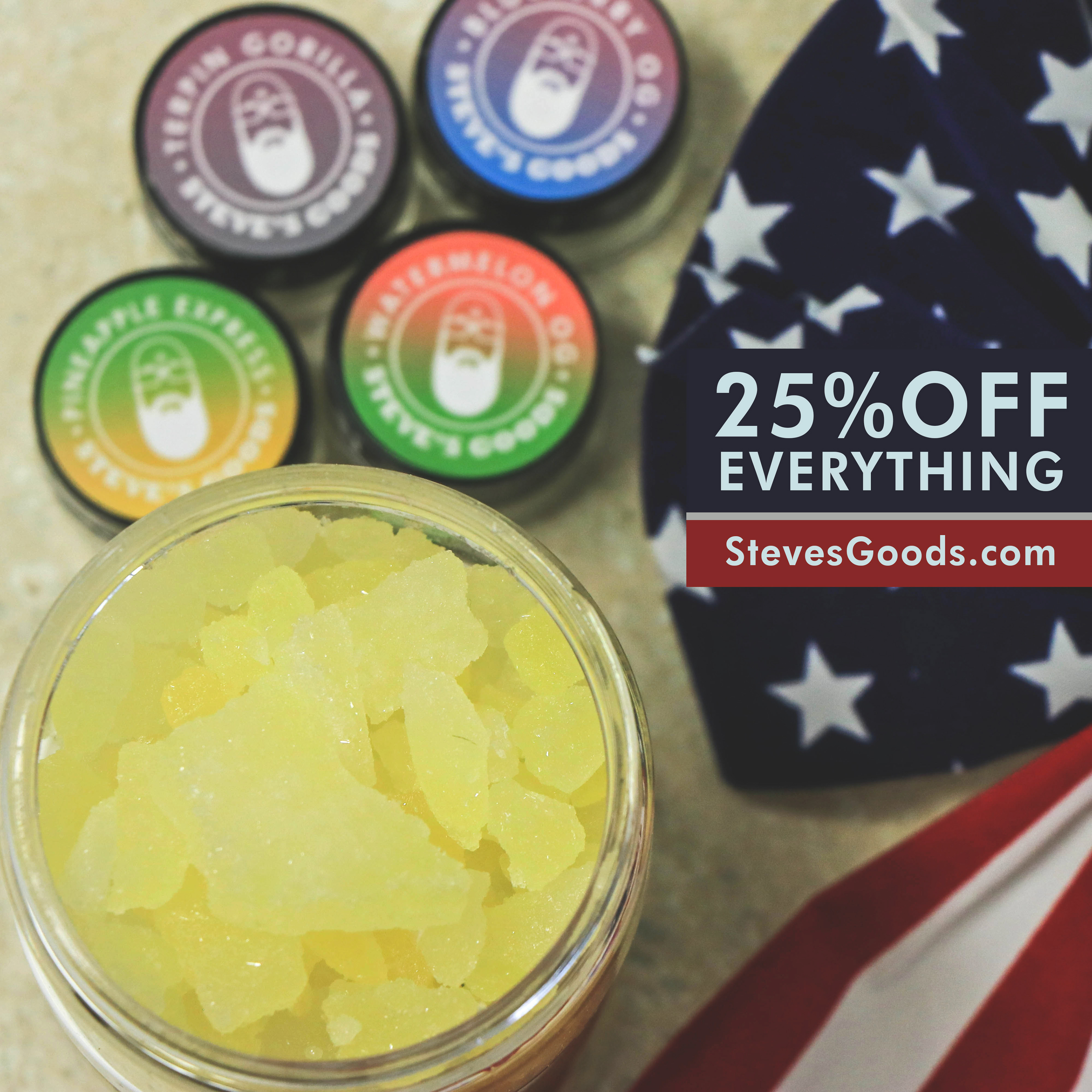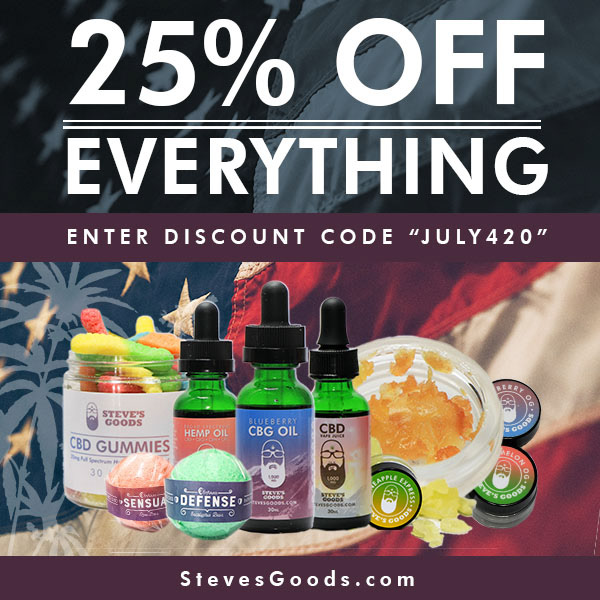 Steves Goodies Infographics
This series of graphics were inspired by my time working at OKRP Ad Agency in Chicago. OKRP would release what they called "Fortune Bananas" that would be a sentence that was witty and  and smart that shared an insight into the Advertising industry. One of Steve's main objective with his company is to spread education and awareness around what his products offer. So we decided to create our own series called "Steves Goodies".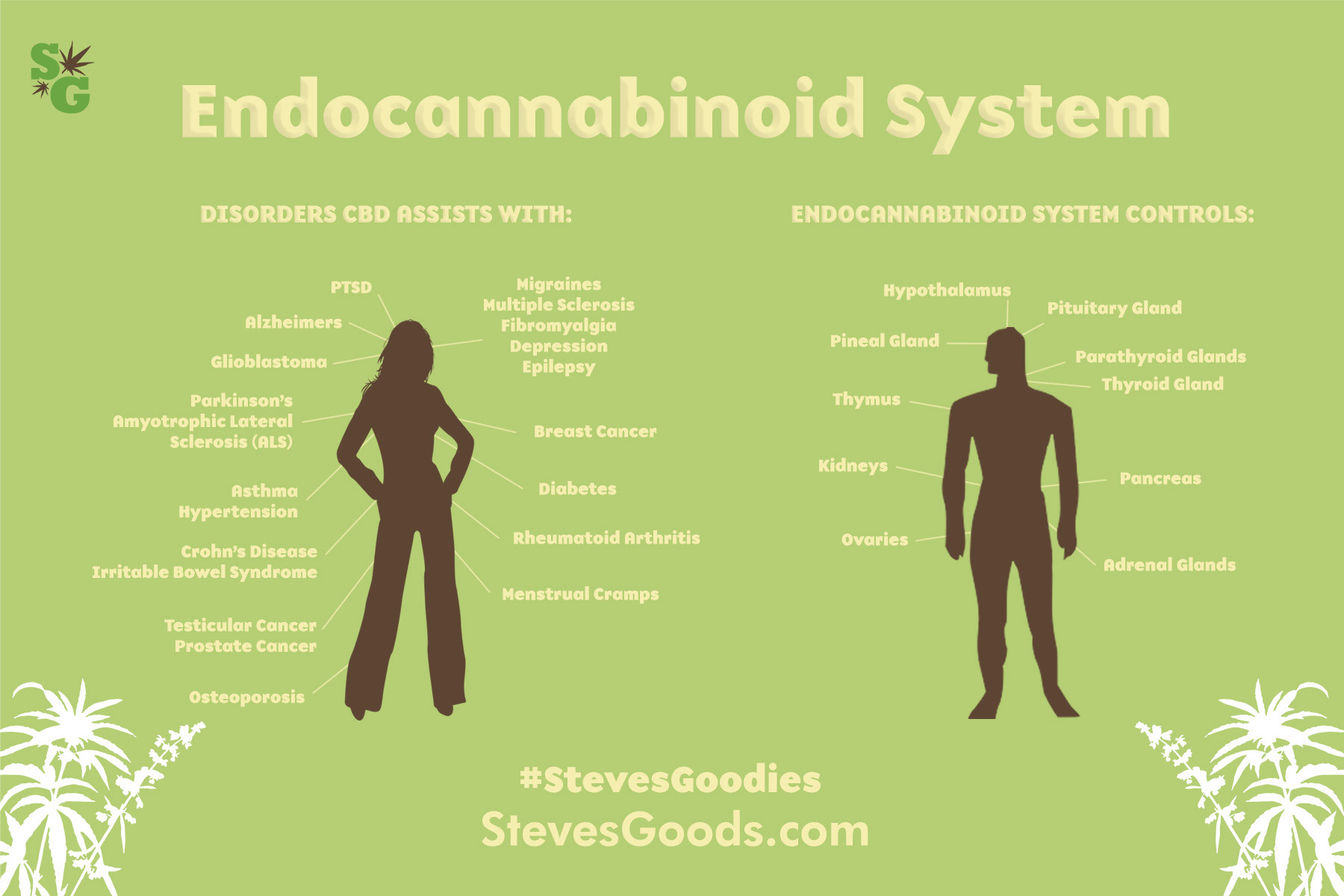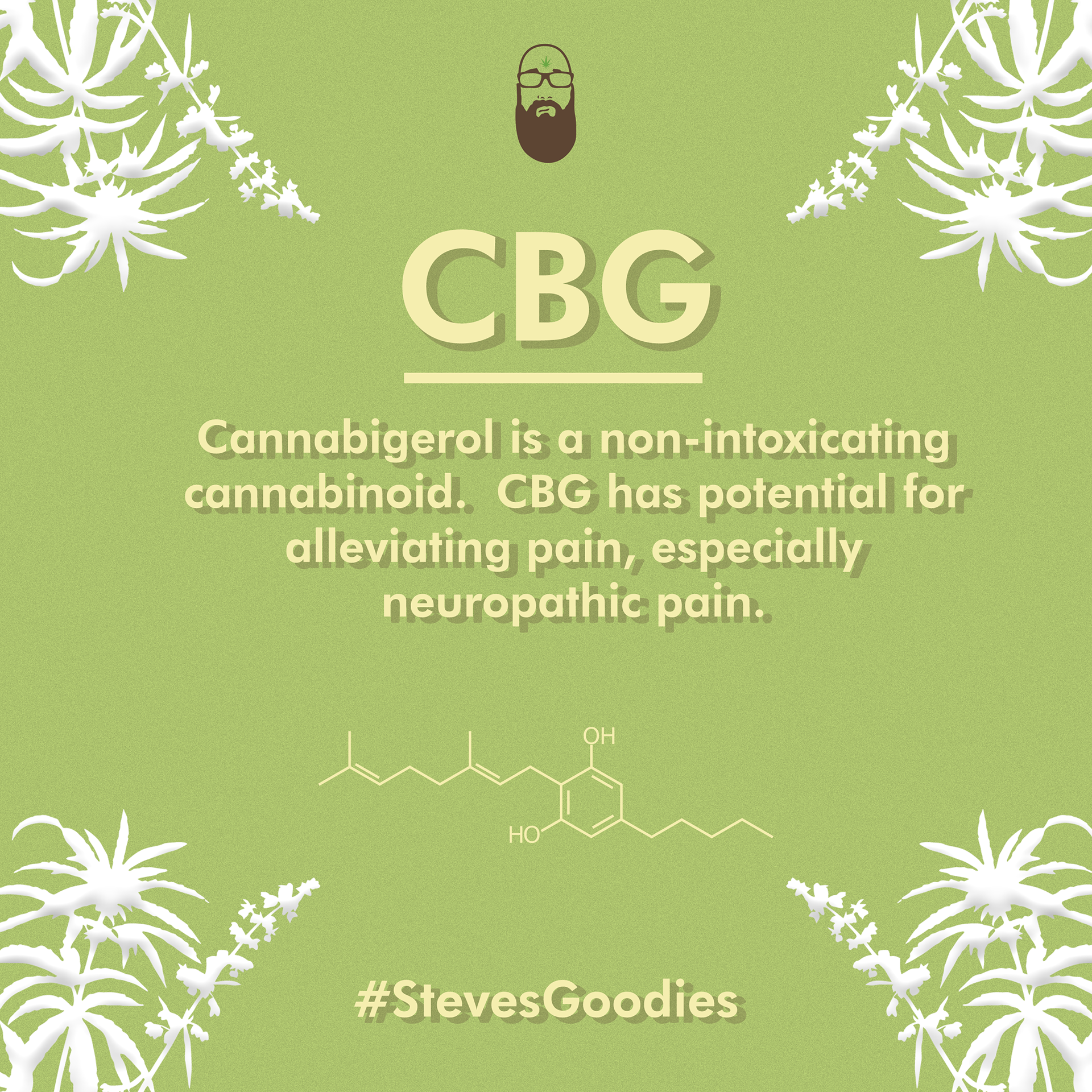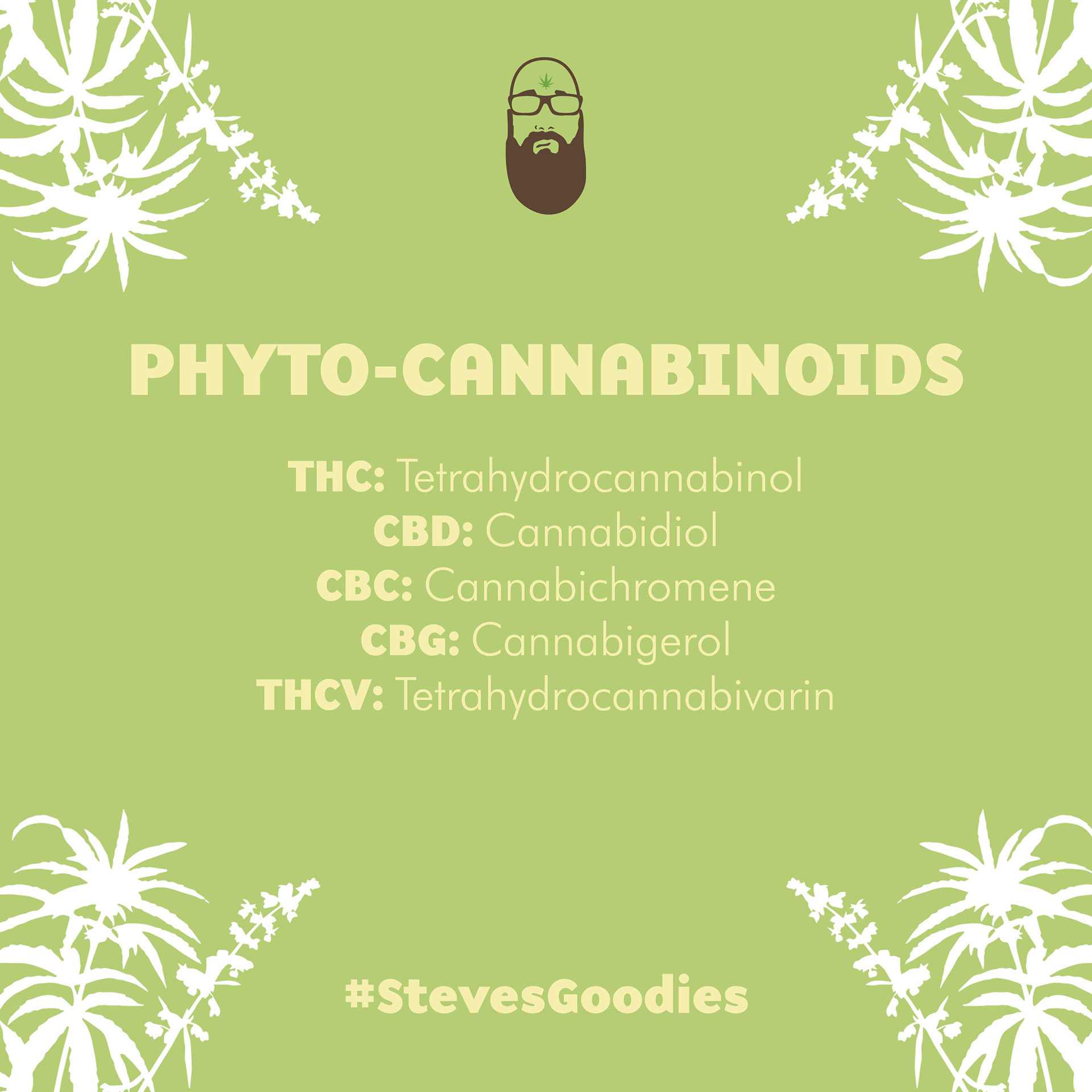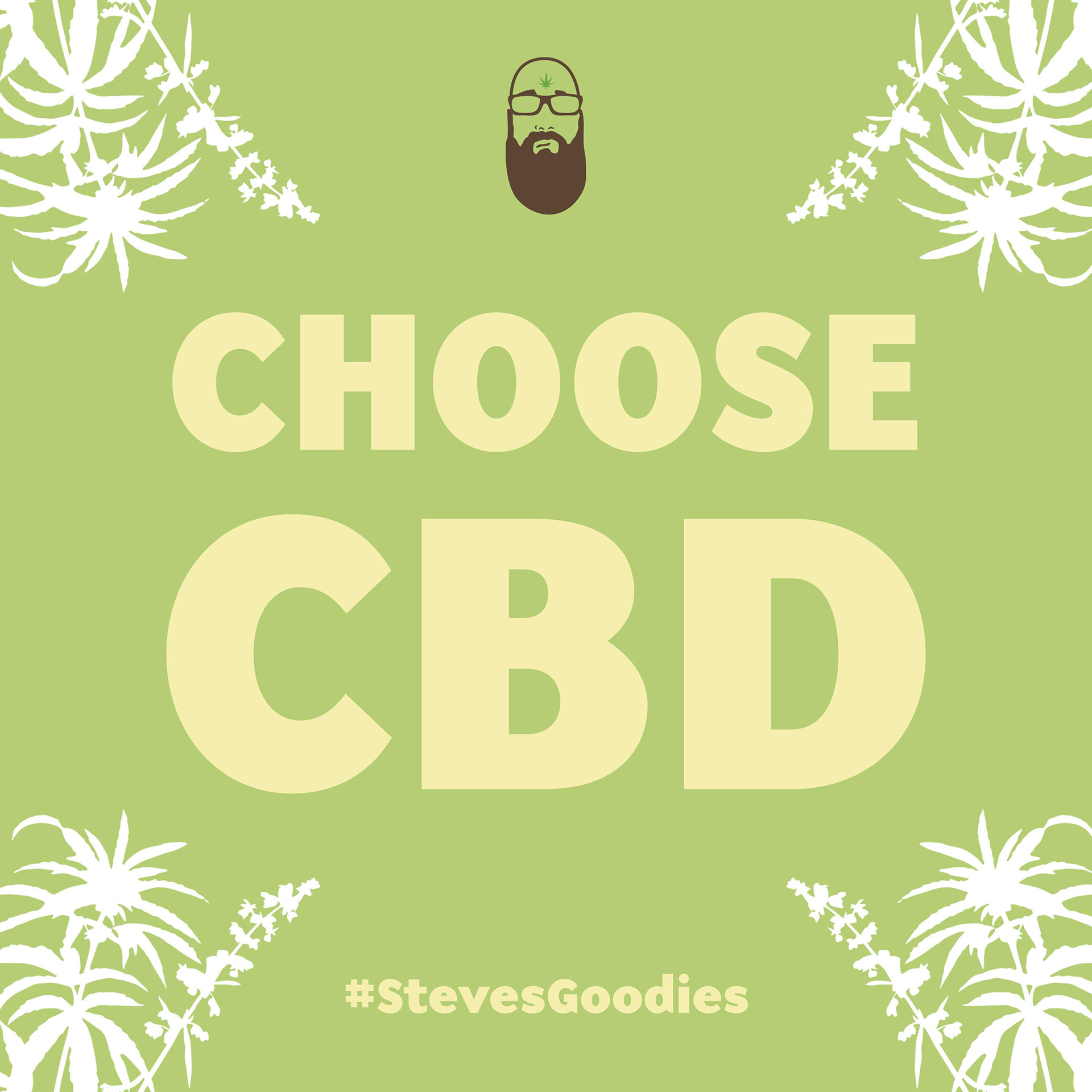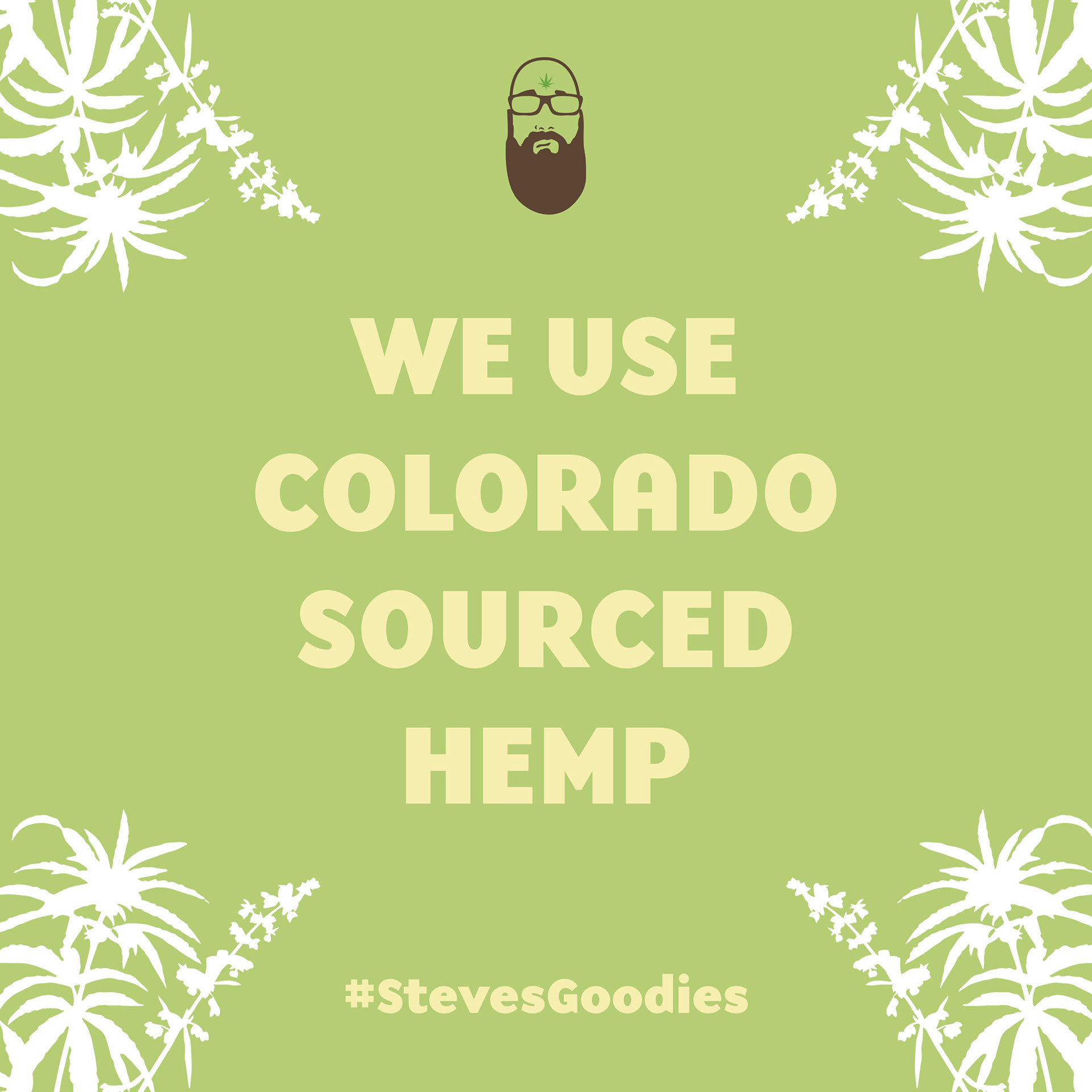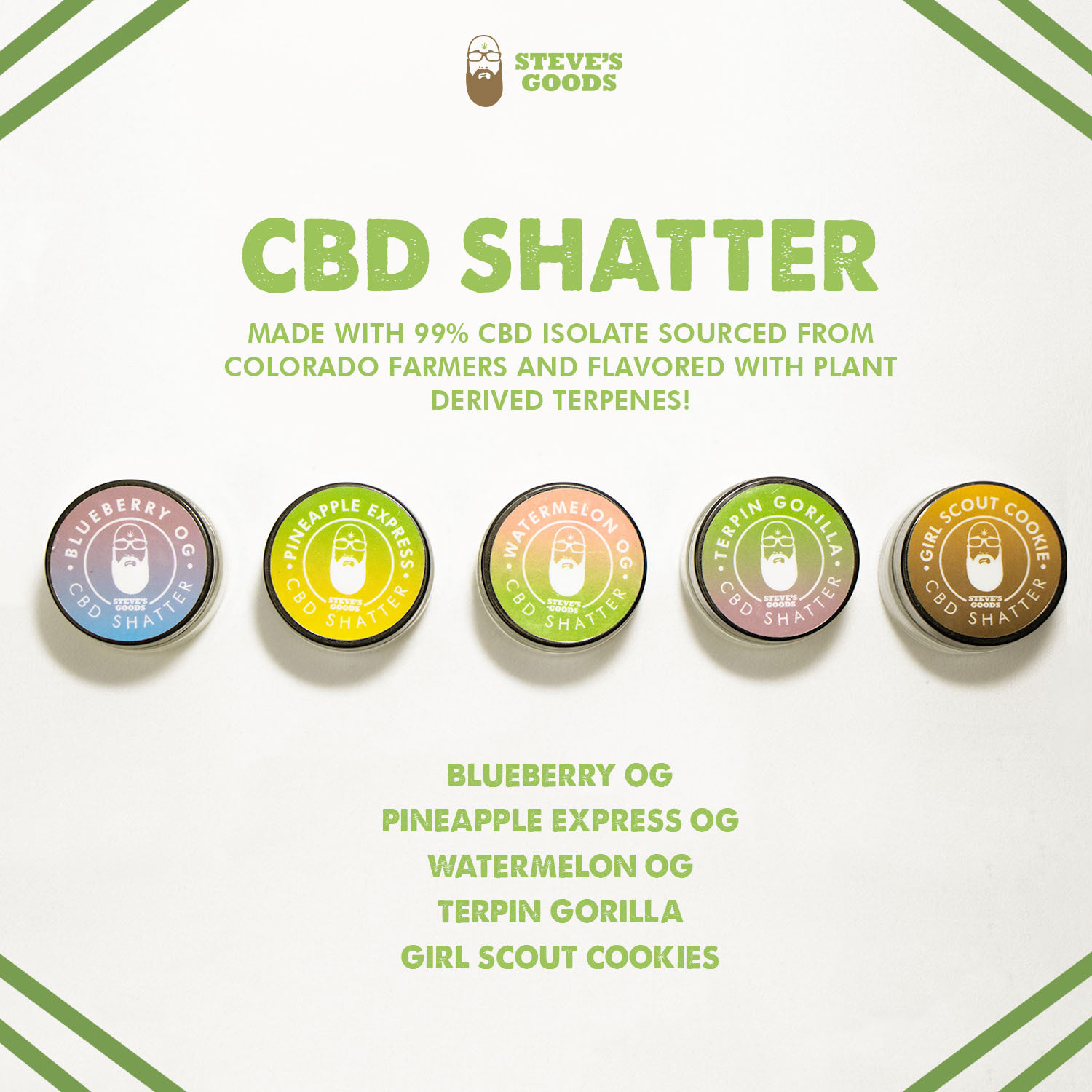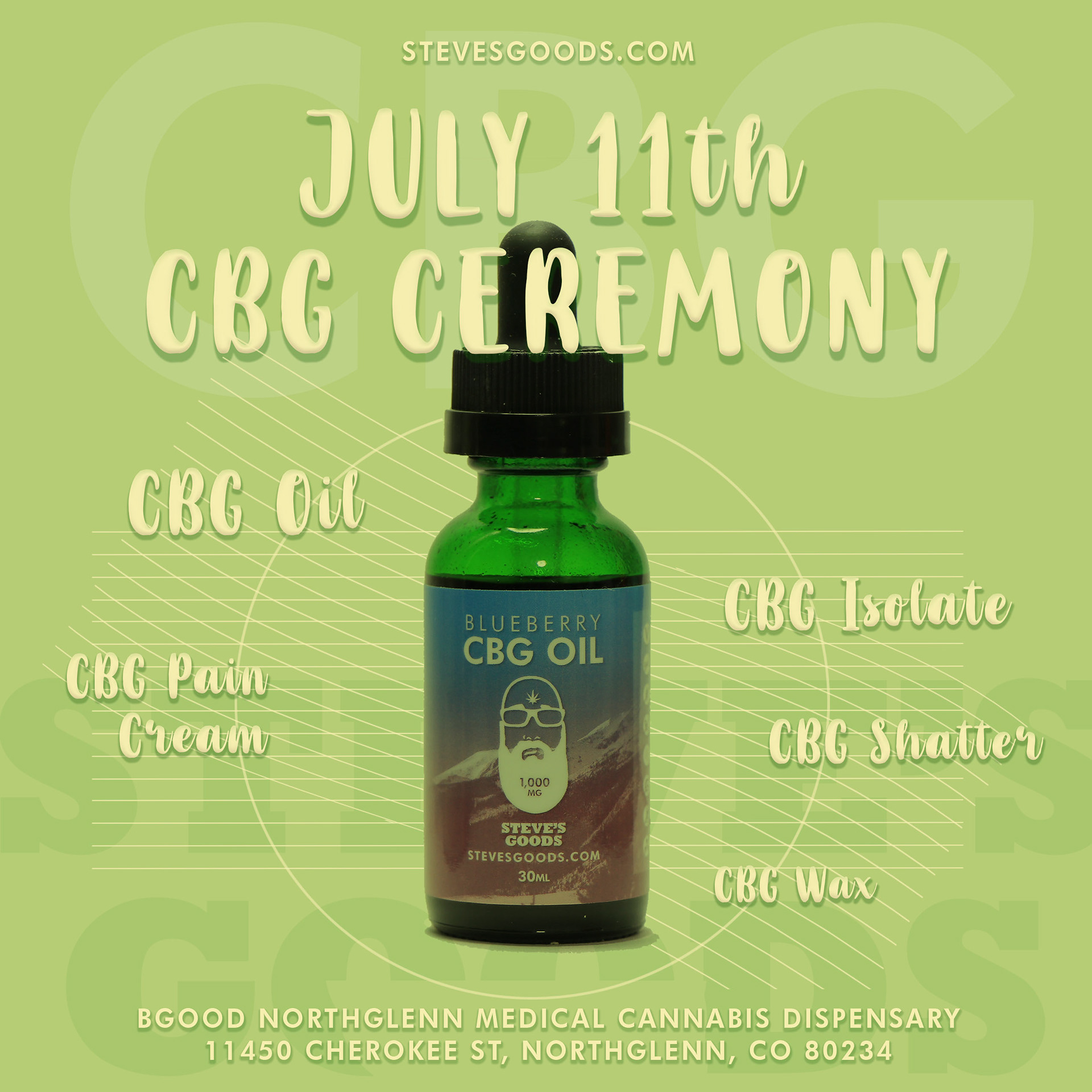 Full Spectrum University Blog Images
Plain and simple these designs accompany blog posts that are written by Steve himself and posted on his website.